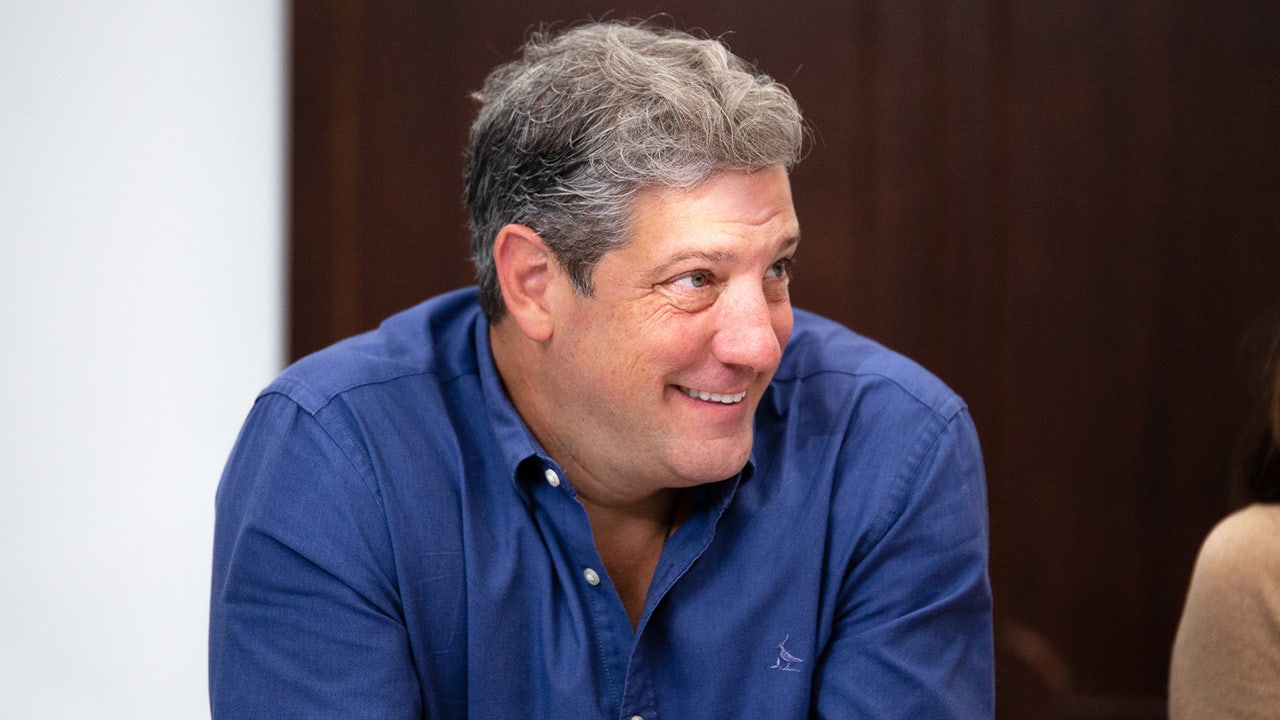 Tim Ryan faces criticism for ties to teachers' union that allegedly promoted explicit sexual content to teens
Fox News
Ohio Democratic Senate candidate Tim Ryan faces backlash for his connection with a teachers' union that has given "LGBTQ+ Ally" badges to educators.
Kyle Morris covers politics for Fox News. On Twitter: @RealKyleMorris.
The badges read "Safe Person Safe Space" and the QR codes featured on one side of them leads inquiring minds to the "NEA LGBTQ+ Caucus" website that contains numerous links to sources like Sex, Etc., Gender Spectrum, Scarleteen, Teen Health Source, and The Trevor Project.
One of the linked resources from Teen Health Source, titled "Queering Sexual Education," includes a how-to guide with explicit language for sex practices including "anal sex," "bondage," "sexting," "rimming," "domination," "sadomasochism," "muffing," and "fisting."
More Related News
Former White House chief of staff Reince Priebus says people's bank accounts and 401k plans are "not adding up" in these economic conditions on "Hannity."
The Siege of Yorktown, Virginia, began on this day in history, Sept. 28, 1781. Surrounded by Washington's army and French allies by both land and sea, the British realized their cause was hopeless.
Arizona U.S. Senate candidate Blake Masters lambasted his opponent and incumbent Sen. Mark Kelly's handling of the southern border crisis on "Hannity."
Philadelphia is banning guns at the city's recreational facilities, which have seen 300 gun violence incidents since 2019, officials said Tuesday.
Sen. Ted Cruz discusses how the Biden administration is being "racist" by not doing anything to remedy the situation at the border on "Jesse Watters Primetime."
Fox News host Tucker Carlson reacts to the gas leaks from the Nord Stream pipelines and analyzes what may have caused the incident on Tuesday's "Tucker Carlson Tonight."
GOP Sen. John Kennedy offers some Pelican State wisdom on "Jesse Watters Primetime" about what's really behind the crime surge in major cities across America.
An El Paso woman and a 15-year-old juvenile were arrested Monday in connection with a traffic stop earlier this month where authorities discovered a kidnapped infant.
A New York man has pleaded guilty to obstruction of justice and illegal possession of a weapon after he was found guilty of attempted kidnapping and trafficking.
Republican Gov. Brian Kemp of Georgia says he strongly supports the Atlanta Braves keeping their name. Kemp teamed up with Virginia Gov. Glenn Youngkin at a re-election rally
Former Secretary of State Mike Pompeo says he has a new mission – to battle what he terms is "a woke military," as the West Point graduate launches a campaign