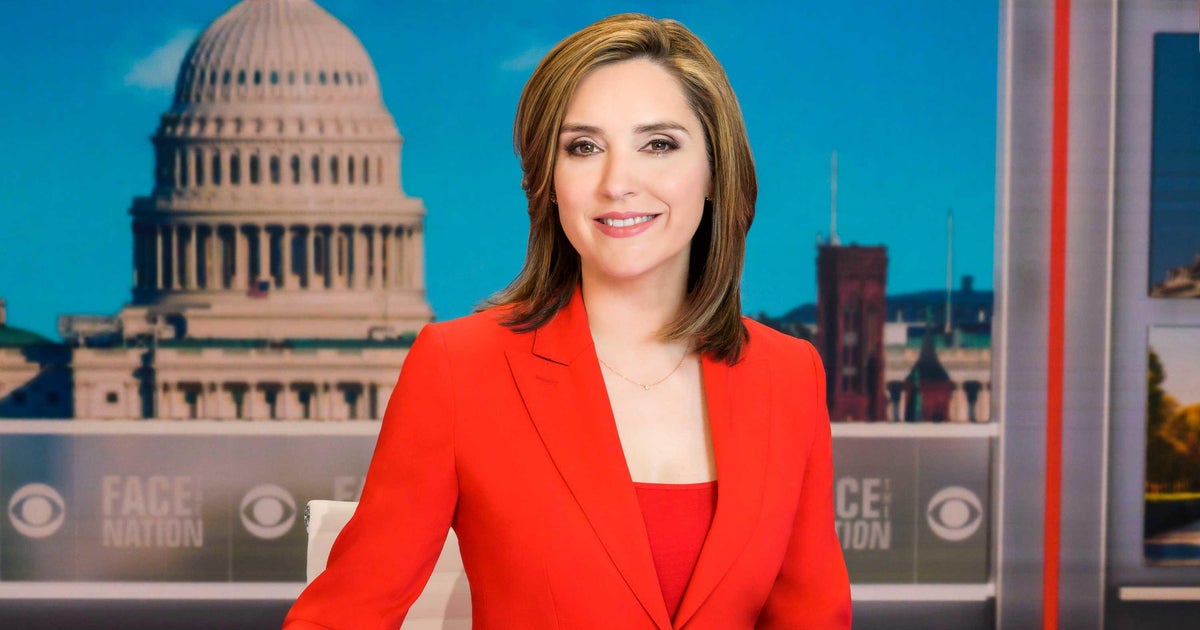 This week on "Face the Nation with Margaret Brennan," August 7, 2022: Scott, Meeks, Gottlieb, Meijer, Daly
CBSN
Senator Rick Scott - (R) Florida Representative Gregory Meeks - (D) New York, Chairman of the House Foreign Relations Committee Dr. Scott Gottlieb - Former FDA Commissioner Representative Peter Meijer - (R) Michigan Mary Daly - President and CEO of the Federal Reserve Bank of San Francisco Date: Sunday, August 7, 2022 TV: "Face the Nation" airs Sunday mornings on CBS. Click here for your local listings Radio: Subscribe to "Face the Nation" from CBS Radio News to listen on-the-go Free online stream: Watch the show on CBS' streaming network at 10:30 a.m., 1 p.m. and 4 p.m. ET.
Plus, an excerpt of Margaret Brennan's CBS Evening News interview with Taiwanese Representative to the U.S. Bi-khim Hsiao.
More Related News
More than two years after a helicopter crash killed Kobe Bryant, his daughter and seven others in January 2020, jury selection is beginning in a case the famed sports figure's wife brought against Los Angeles County. In her lawsuit, Vanessa Bryant accuses the county sheriff's office and fire departments of taking photographs at the crash scene, which included images of her late husband's remains, and widely circulating them without the family's consent.
The Cook County state's attorney's office on Tuesday said judges have vacated seven murder convictions connected to a retired Chicago police detective accused of framing others who were sent to prison. CBS Chicago reports it is believed to be the largest mass-exoneration for murder in U.S. history.
Stocks on Wall Street soared on Wednesday after inflation cooled more than expected last month, sparking speculation the Federal Reserve may not have to be as aggressive about hiking interest rates as feared.
Washington — A member of Iran's Islamic Revolutionary Guard Corps (IRGC) was charged with plotting the murder of former national security adviser John Bolton, the Justice Department announced Wednesday.
A scary moment during a Little League regional tournament in Waco, Texas on Tuesday turned into an inspiring display of sportsmanship after a player hit by a pitch comforted the pitcher who hit him.
Two soldiers based at Fort Benning, Georgia, died and three others were injured in a "weather-related" incident Tuesday during training on a mountain in the northern part of the state, Army officials said Tuesday.
A woman trapped in her car at an intersection in El Paso, Texas, was rescued on Tuesday evening just moments before her vehicle was mostly swallowed up by a sinkhole.
Inflation slowed in July as gasoline prices dropped, a sign that the Federal Reserve's efforts to control spiraling prices are taking effect.
Elon Musk has sold nearly $7 billion worth of shares in Tesla as the the tech mogul gets his finances in order ahead of a court battle with Twitter. The billionaire disclosed in series of regulatory filings that he unloaded about 8 million shares of the electric vehicle maker in recent days.
Donald Trump will face questioning from the New York Attorney General's office Wednesday, as its years-long civil fraud probe nears its conclusion.
Concord, N.H. — A jury on Tuesday acquitted a commercial truck driver of causing the deaths of seven motorcyclists in a horrific head-on collision in northern New Hampshire that exposed fatal flaws in the processing of license revocations across states.