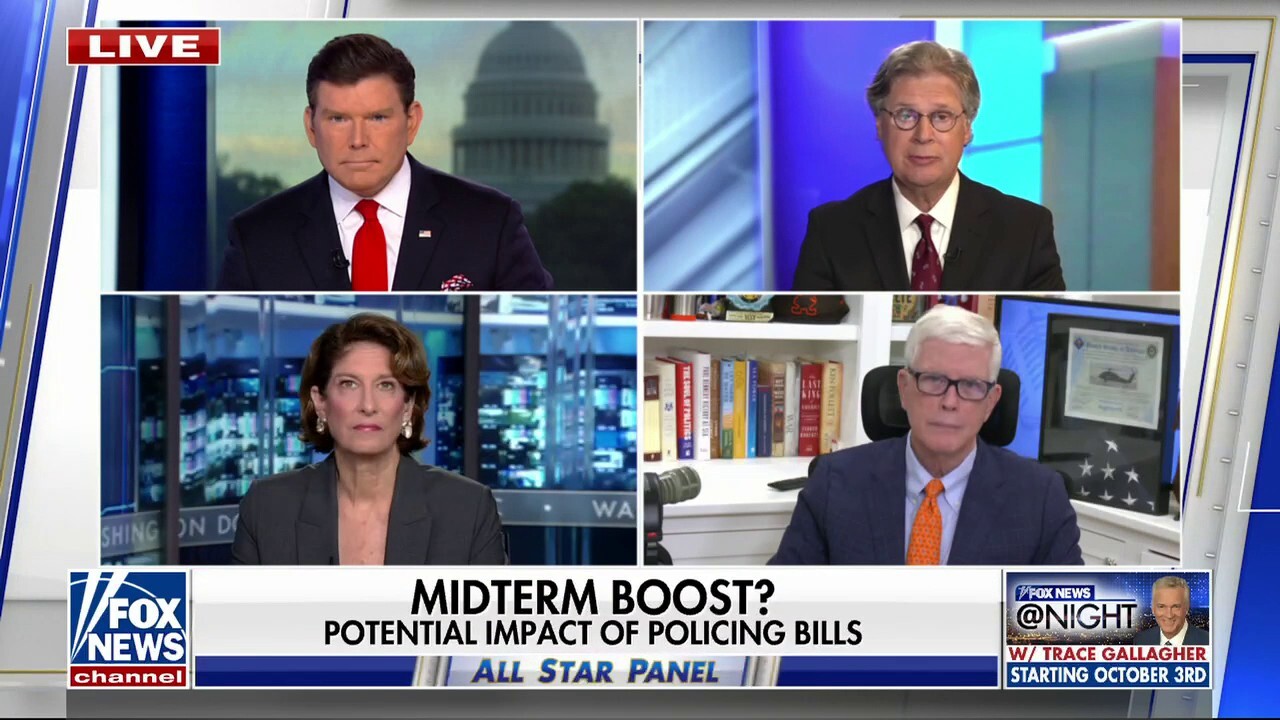 This is the Democrats' purpose behind police funding bills: Byron York
Fox News
Fox News contributor Byron York sounded off on the police funding bills as a crime crisis grips the U.S. Thursday on the "Special Report" All-Star panel.
YORK: These were four messaging bills. That was the whole purpose of them - to fight the idea that Democrats are soft on crime when in fact, many of them actually are soft on crime. Now, not all the measures were that way. One of them got 150 Republican votes - the one to give more money to smaller police departments. But others had kind of standard Democratic ideas, like sending mental health professionals to crime scenes as opposed to police officers. And the idea is Democrats can go on the campaign trail and say, "I voted to fund the police, not defund the police." Republicans are not at all worried about this because they think the whole perception - the public's perception of the Democrats and crime - is set in stone.
More Related News
CNN, ABC and NBC hosts and panelists debated midterm messaging on abortion and the economy on Sunday as President Biden's approval remains "underwater."
Vice President Richard Nixon and Massachusetts Sen. John F. Kennedy faced off in the first televised presidential debate in U.S. history on this day in history, Sept. 26, 1960.
A study showing that the Department of Veterans Affairs has potentially undercounted veteran suicides by over 30% is part of a larger issue in tracking the problem.
Former Acting DHS Secretary Chad Wolf spoke about the ongoing crisis at the border caused by the Biden Administration on "Sunday Night in America with Trey Gowdy."
California Gov. Newsom must kill insane new medical bill, leave doctors alone and not declare war on them because of so-called medical 'misinformation.'
A major New York-based environmental group that has a large influence in the Biden administration simultaneously has extensive ties to the Chinese government.
White House national security adviser Jake Sullivan said President Biden is not sure whether Russia's actions in Ukraine fit the state sponsor of terrorism designation.
NBC News contributor Jen Psaki said Sunday on "Meet the Press" that the Democratic Party knows "they will lose" if the midterms are a referendum on Joe Biden.
A New York City woman died after trying to get into her boyfriend's car, falling to the ground and being struck by another SUV. Police continue searching for the driver of the SUV.
Four people were taken into custody for their alleged involvement in a fight at a Florida Chuck E. Cheese that spilled into the parking lot, resulting in at least one shot fired.
The Israeli military killed two Palestinian fighters in a pair of incidents this weekend as the country prepares for the Jewish holiday of Rosh Hashanah.