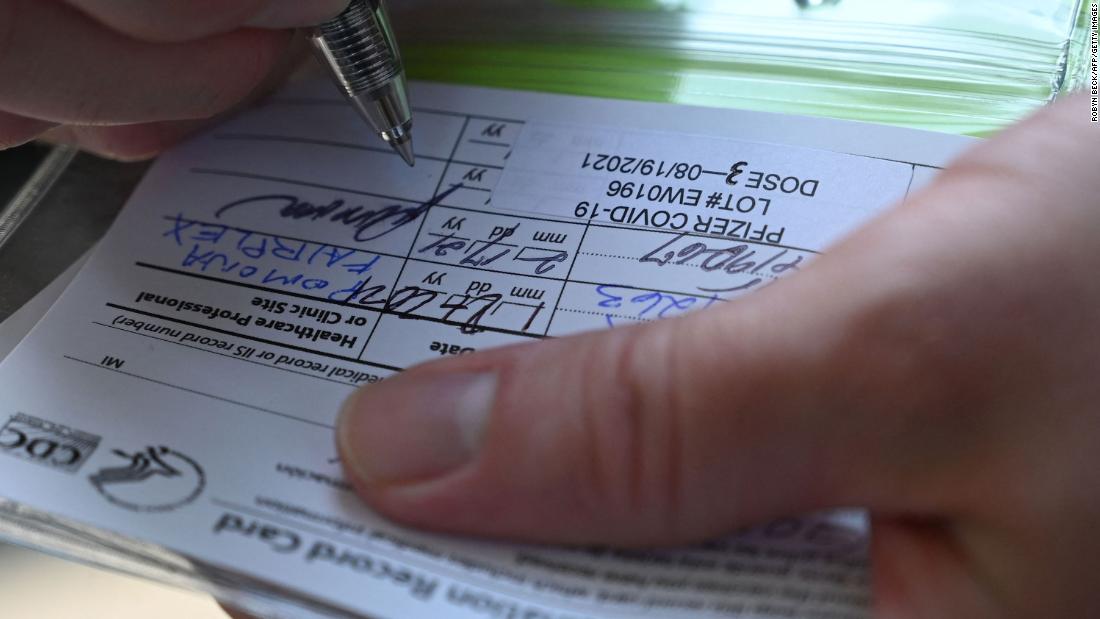 The vast majority of Republicans don't want a booster
CNN
The effort to provide a Covid-19 vaccine booster to every American adult is underway. While millions of Americans have received their booster, 84% of adults have not.
The initial polling indicates that convincing a good portion of this 84% to get a booster could prove difficult. This divide may end up being even more partisan than the already wide gap we're used to on Covid-19 vaccines.
Take a look at a Kaiser Family Foundation poll taken in the middle of November. The poll asked fully vaccinated Americans whether they definitely would, probably would, probably would not or would definitely not get the booster. Other Americans are not eligible.
More Related News
While catchy songs from "Encanto" are topping the charts, Disney's latest animated film is drawing praise for another reason: the way the movie portrays trauma and healing.
The band Every Time I Die has split over an apparent disagreement with singer Keith Buckley.
Microsoft announced plans to acquire Activision Blizzard, the video game studio behind blockbuster hits like "Warcraft," "Overwatch" and "Call of Duty," in an all-cash transaction valued at $68.7 billion. Microsoft says that the move will make the company the third-largest gaming company by revenue, after Tencent and Sony.
The first full moon of the year lit up the night sky on Monday, and photographers captured its splendor.