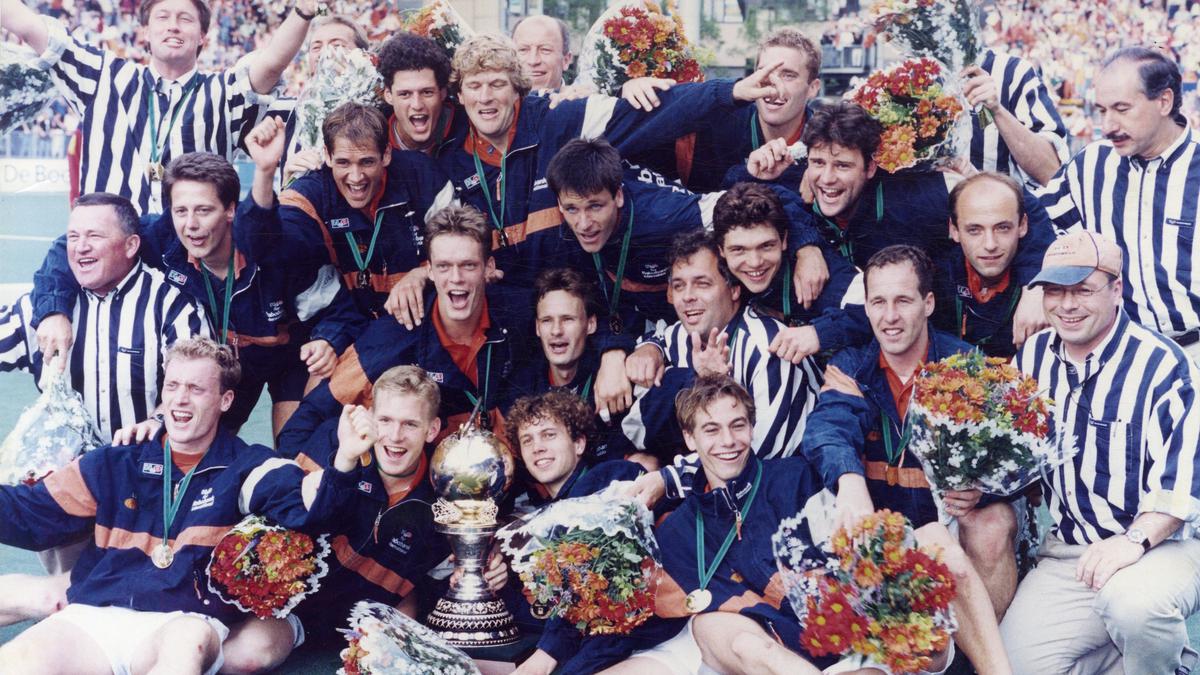 The Netherlands reasserts its supremacy; Indian slide continues
The Hindu
NEW DELHI
1998, Utrecht (June 20-July 1)
The Netherlands made history by being the only country to win the World Cup on home soil twice. It was also its third tournament title and the first time the men's and women's events were organised simultaneously.
The 1996 Olympic champion also became only the second team after Pakistan to hold both the Olympic and World titles at the same time and it extended that domination by winning the 2000 Olympics as well. Spain reached only its second final after the inaugural edition but fell short again, losing 3-2 in extra time, in a repeat of the 1996 Olympic final.
India, meanwhile, continued its slide down, finishing last in its group with a single, narrow 1-0 win against New Zealand and big losses to Canada (1-4), Germany (1-4), South Korea (3-4) and the Netherlands (0-5) before fighting past Poland and New Zealand a second time in the classification matches.
Top three: The Netherlands, Spain, Germany; India: Ninth.
2002, Kuala Lumpur (Feb. 24 to March 4)
Germany reached its second final and finally ended the title drought, winning its first World Cup trophy. After three fourth-place finishes, four bronze medals and a silver in the eight previous editions that underline their frightening consistency, the Germans broke the final barrier with a 2-1 win against former champion and firm favourite Australia.