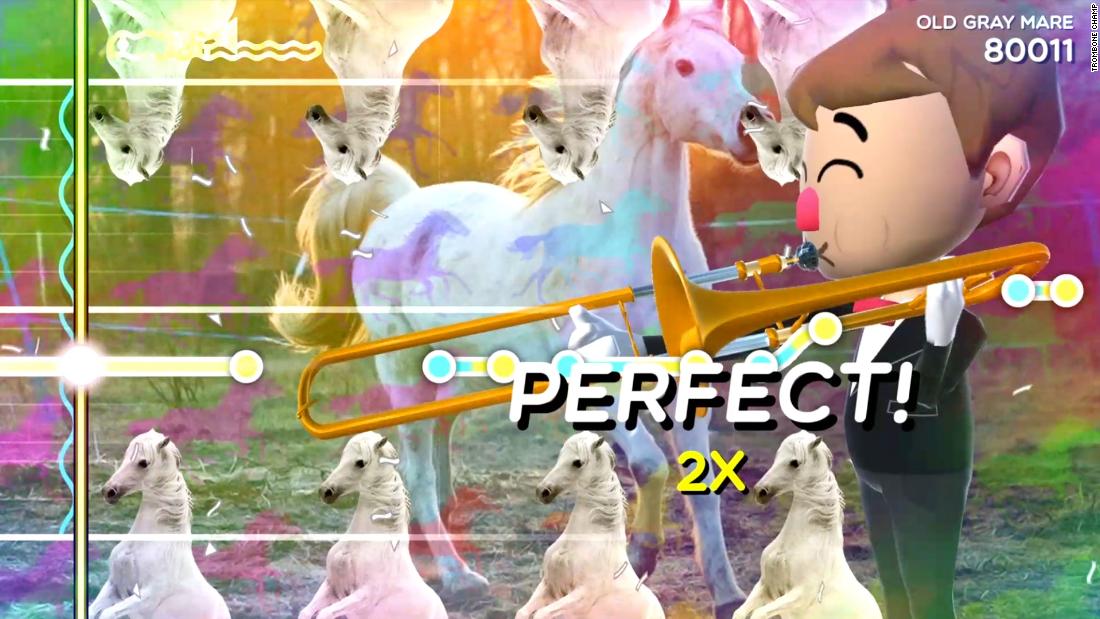 The internet's new favorite video game is like 'Guitar Hero' but with trombones
CNN
If you liked "Guitar Hero" but wished it had more brass instruments, you're in luck.
A new rhythm game called "Trombone Champ" has struck a chord with users online, bringing the kind of much-needed levity to the internet that only a trombone can. Numerous videos have been shared on social media in recent days of avatars blasting their trombones with unbridled joy. And the small developer behind the game is now racing to adapt to the strong demand.
"Trombone Champ," from developer Holy Wow Studios, lets players "honk, blow, & toot" their virtual trombones to more than 20 songs, including Beethoven's Fifth Symphony and the US national anthem.
More Related News
Elon Musk may be fighting tooth-and-nail to get out of his deal to buy Twitter, but the social media company's shareholders plan to hold him to it.
US lawmakers sent Twitter more than a dozen questions about its security practices Monday, on the eve of a company whistleblower's testimony before Congress in which he is expected to outline damning allegations of security and privacy vulnerabilities at the embattled social media company.
Design and architecture magazine Dezeen has revealed its awards shortlist for 2022 -- and one Latin American country is leading the way.
The unveiling of the latest iPhone 14 lineup earlier this week has already spurred a flurry of new promotions from wireless giants including AT&T, T-Mobile and Verizon.
If you only tuned into the opening of Apple's iPhone event this week, you might have wondered whether you were watching an emergency first responder training session.