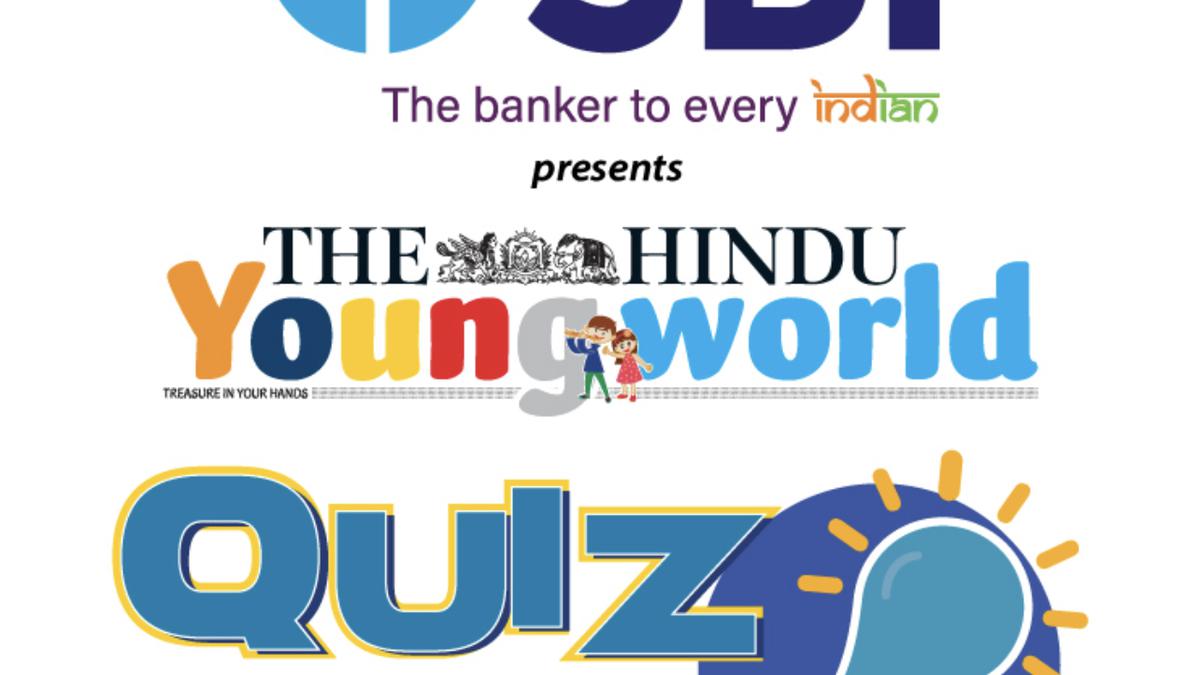 The Hindu Young World Quiz comes to three cities
The Hindu
The 21st edition of the event is open for school students in two categories
The bright young minds of Karnataka once again will get an opportunity to engage in an exciting battle of wits as the 21st edition of The Hindu Young World Quiz will be held in three cities – Bengaluru on February 14, Mangaluru on February 16, and Hubballi on February 17.
The event, presented by the State Bank of India, is open for school students in two categories; Junior (classes 4 to 6) and Senior (classes 7 to 9).
Schools may visit www.thehindu.com/ywquiz for details and registration. Each team must consist of two members for each category. Any bonafide team from a school can take part by paying a non-refundable registration fee of ₹200 per team. The team members must be from the same school/branch. No cross-teams are allowed for registration.
The team members in school uniforms with IDs issued by respective schools are directed to be present at the venue one hour before the start of the event. There will be preliminary written rounds, and six teams will qualify (based on the marks obtained in preliminaries) for the on-stage final rounds.
UNIBIC is the snack partner. Naturo is the nutrition partner, and Rasna, the beverage partner of the event.
Bengaluru: The event will be held on February 14 at Chowdiah Memorial Hall in Gayathri Devi Park Extension, 2nd Main Road, 16th Cross, Malleswaram, Bengaluru - 560 003. For details, schools may contact R.N.B. Desai on 99861 96254.
Mangaluru: The event will be held on February 16 at Sri Mizar Govinda Pai Memorial Hall, Canara High School, Urva, Mannagudda, Mangaluru – 575 003. For details, schools may contact M.J. Mathew on 99807 71213.
More Related News
While the toll charges for a single way journey on the expressway for cars was ₹135, it will be increased to ₹165 and for a return journey on the same day, the charges will jump from ₹205 to ₹250.
"Most of Shaista Parveen's family members are in jail or absconding."
Gujarat Titans skipper Hardik Pandya won the toss and elected to field against Chennai Super Kings in the Indian Premier League opener in Ahmedabad on March 31.
Information and Public Relations Minister Ch. Venu Gopala Krishna on Friday appealed to the rural reporters to enroll in the Diploma in Journalism course being offered by the C. Raghavachari Andhra Pradesh Press Academy (APPA)
A cardiac patient, Udayagiri MLA Mekapati Chandrasekhar Reddy had earlier undergone treatment for the same in Chennai and Bengaluru
The victim reached home and reported the incident to her mother, with whose help she got treated at a hospital.
In the midst of a heated debate surrounding the legacy of Hindu ideologist Vinayak Damodar Savarkar, Maharashtra Minister Mangal Prabhat Lodha has announced plans to celebrate 'Swatantraveer Savarkar Vichar Jagran Saptaha', across the State.
Tamil Nadu Today newsletter, your guide from The Hindu on the major news stories to follow today
Prithu's feat gained traction in modern times after Assam Chief Minister Himanta Biswa Sarma cited the "path shown" by the 13th-century king to underscore the need to struggle against an existential threat.
Harvest of 'nendran' variety of bananas, which has good market potential in Kerala and some parts of Tamil Nadu, is in full swing in Tiruchi and Karur districts. Unlike varieties such as 'poovan', 'rasthali' 'karporavalli' and 'elachi', farmers in Tiruchi and Karur districts raise nendran banana intending to tap its demand in Kerala. It is mainly raised on agricultural fields situated close to the banks of the Cauvery in Karur and Tiruchi districts.
Misra and her team decided to build hybrid FETs to increase electron mobility.