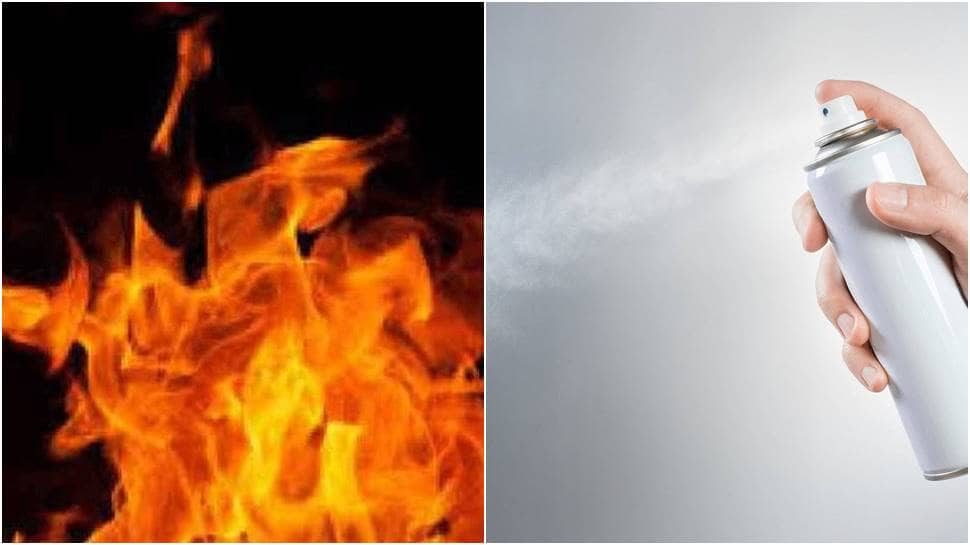 Teenager accidentally sparks fire as his deodorant hits candle and 'explodes'
Zee News
The flames could be seen from the top of the block as dark plumes of smoke drifted into the sky.
A teenager allegedly caused a huge fire at a London tower block on Wednesday after his deodorant spray hit a candle neaarby and exploded. As many as 70 firefighters were called in to douse the flames.
Atrin Behazadi, 13, was applying deodorant in his bedroom when it the spray hit a tea light candle and sparked a blast. The boy suffered burns to his arms and stomach in the explosion that ended up destroying his family's home at Battersea tower.
Paramedics rushed Atrin to hospital with burns on his stomach and arms while several other residents living in the tower block were evacuated. The flames could be seen from the top of the block as dark plumes of smoke drifted into the sky.
More Related News
Suicide bombers attacked a Shia mosque packed with worshippers attending Friday prayers in Afghanistan's Kandahar province which killed at least 47 people and injured 70 others.
Starting November 8, the United States will admit fully vaccinated foreign air travelers from the 26 so-called Schengen countries in Europe, including France, Germany, Italy, Spain, Switzerland and Greece, as well as Britain, Ireland, China, India, South Africa, Iran and Brazil.
The WHO, this week, launched a new task force -- Scientific Advisory Group on the Origins of Novel Pathogens (SAGO) -- of 26 global experts, and called it "the last chance" to find the COVID-19 origins.
Andrew Dalack, an attorney for Najibullah, said his client would plead not guilty to the charges, which include providing material support for acts of terrorism resulting in death, murdering US nationals, kidnapping and hostage-taking.
"For double vaccinated people around the world, Sydney, NSW, is open for business," New South Wales (NSW) Premier Dominic Perrottet.
Bangladesh Prime Minister Sheikh Hasina said, "The incidents in Cumilla are being thoroughly investigated. Nobody will be spared. It doesn`t matter which religion they belong to. They will be hunted down and punished,"
The display was part of the opening ceremony for a defence exhibition week in North Korea.