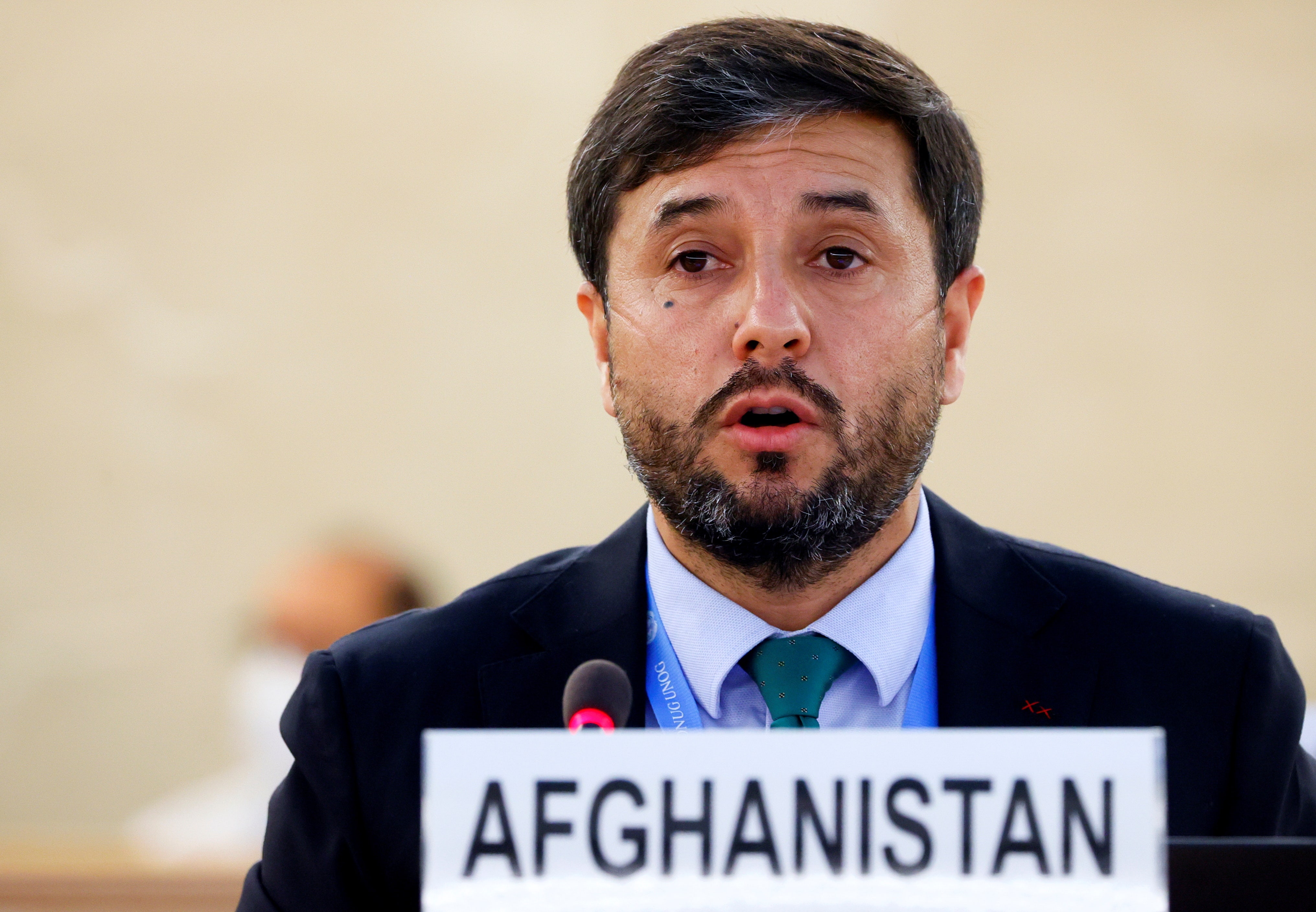 Taliban-controlled Afghanistan intends to seek seat on UN Human Rights Council: report
Fox News
The UN held an "urgent debate" in July to discuss human rights concerns in Afghanistan, including the erosion of women's rights, since the Taliban took over last year.
Peter Aitken is a Fox News Digital reporter with a focus on national and global news.
The U.N. Human Rights Council is no stranger to controversy and having undemocratic, dictatorial members on the council is nothing new. Earlier this year, Russia was voted off the council by the U.N. General Assembly.
Other controversial members include China, Cuba and Venezuela.
More Related News
American and Western technology such as computer chips has continued to flow into Russia despite Western technology sanctions, helping fuel Russia's war with Ukraine.
National security correspondent Jennifer Griffin outlines the U.S. withdrawal from Afghanistan and what lead up to the Taliban takeover on "The Faulkner Focus."
International experts fear a "nuclear disaster" at a Ukrainian nuclear power plant after Russian and Ukrainian forces traded blame for shelling around the plant.
Despite US efforts to counter terrorism in the Middle East, CIA deputy director David Cohen made clear the agency's focus continues to stay on Beijing.
Hollywood actress Jessica Chastain made a visit to Ukraine on Sunday. She met with Volodymyr Zelenskyy in Kyiv and also visited a children's hospital as Russia's war on the country rages on.
Iranian journalist and human rights activist Masih Alinejad spoke on "Sunday Night in America with Trey Gowdy" on the recent efforts to assassinate her.
Iran's regime has spread its tentacles, effectively instigating Palestinian Islamic Jihad missile attacks against Israel, Middle East security experts say.
A fire at a Cuban oil storage facility killed one person, injured 121 people and left 17 firefighters missing. About 800 people were evacuated from the closest neighborhood.
The Archbishop of Canterbury — in cooperation with a traditionalist sect of the Anglican Communion — reiterated the Anglican belief that marriage is between a man and a woman.
Israeli authorities announced a second senior Islamic Jihad commander in the Gaza Strip was killed in an airstrike on Saturday. Israel called the strike a "pinpoint" attack.
Israeli airstrikes destroyed homes in Gaza on Saturday and Palestinian rocket barrages into southern Israel continued for a second day.