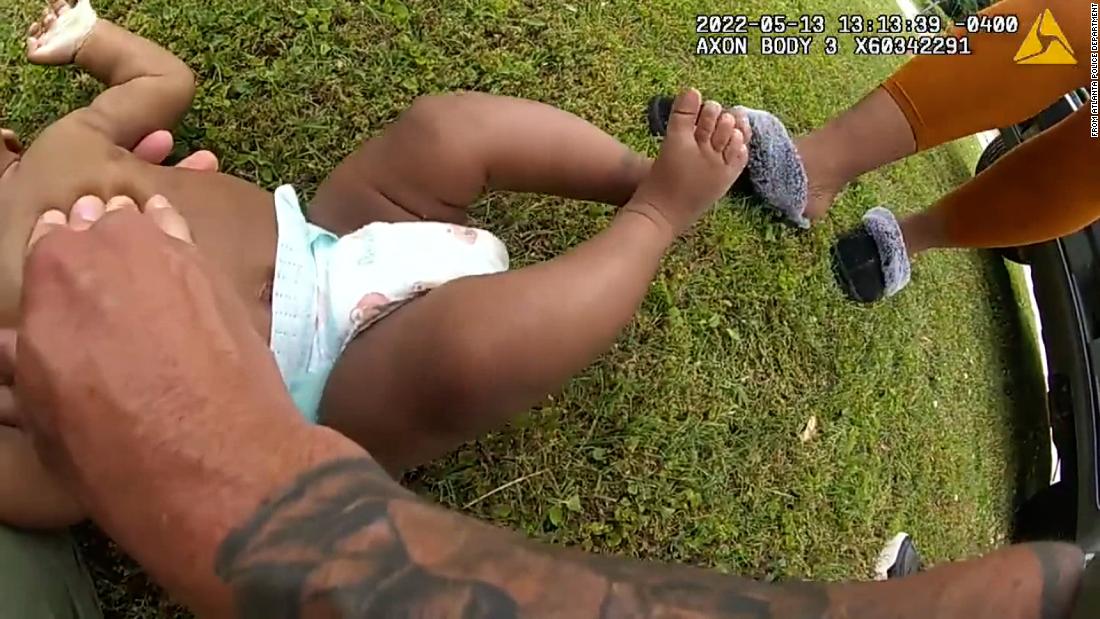 SWAT officer saves an unresponsive baby by performing CPR
CNN
An Atlanta police officer saved an unresponsive 4-month-old baby after performing CPR on him Friday, the department said.
The fortuitous encounter happened around noon when SWAT officer Robert Oden saw a vehicle driving down the street with its hazards on and the car horn "frantically blowing," the Atlanta Police Department said in a statement. Oden, who was patrolling the area, decided to follow the car in the event of an emergency.
After the vehicle parked at a fire station the occupants got out and ran over to Oden for help, the statement said.
More Related News
The US Centers for Disease Control and Prevention added five new destinations -- including Belize and the Bahamas -- to its "high" risk category for travelers on Monday.
One of the many buzzwords percolating around Davos this week is "fragmentation," the force economists there warned could have "devastating human consequences."
Proponents of Donald Trump's discredited lie about rampant fraud in 2020 are running for positions of authority over election administration in virtually every state expected to decide the 2024 presidential race, an explosive trend dramatically underscored by Tuesday's bitterly contested Georgia Republican primary.
Brazil's right-wing president Jair Bolsonaro fired the chief executive of oil producer Petrobras -- the second in two months -- after the company refused to sell fuels at a discount to consumers warning it would lead to diesel shortages.
The Justice Department will require its agents and law enforcement officers to intervene and render aid if they see another officer use excessive force against a detainee -- a policy change in tandem with a series of police reform measures that the Biden administration plans to announce in the coming days.
US President Joe Biden is on an alliance-boosting visit to Asia, a belated first trip to a region that remains central to his foreign policy goals even as his focus has been drawn away.
Crowds of rail enthusiasts, commuters and excited locals turn out to catch the first of the new trains of the Elizabeth line, the biggest shake up to London's travel network in 70 years.
Since launching in five US cities in 2007, Google's Street View cars have been circling the globe, using roof-mounted cameras to map more than 10 million miles of imagery — pictures that have been stitched together to build a visual map of much of the world.
Early voting has surged in the Georgia primary, with a record-number ballots cast ahead of Tuesday's contests.
Here's what else you need to know to Get Up to Speed and On with Your Day.
US President Joe Biden's warning the US would defend Taiwan against Chinese aggression has made headlines around the world -- and put growing tensions between the small democratic island and its neighboring autocratic superpower back under the spotlight.