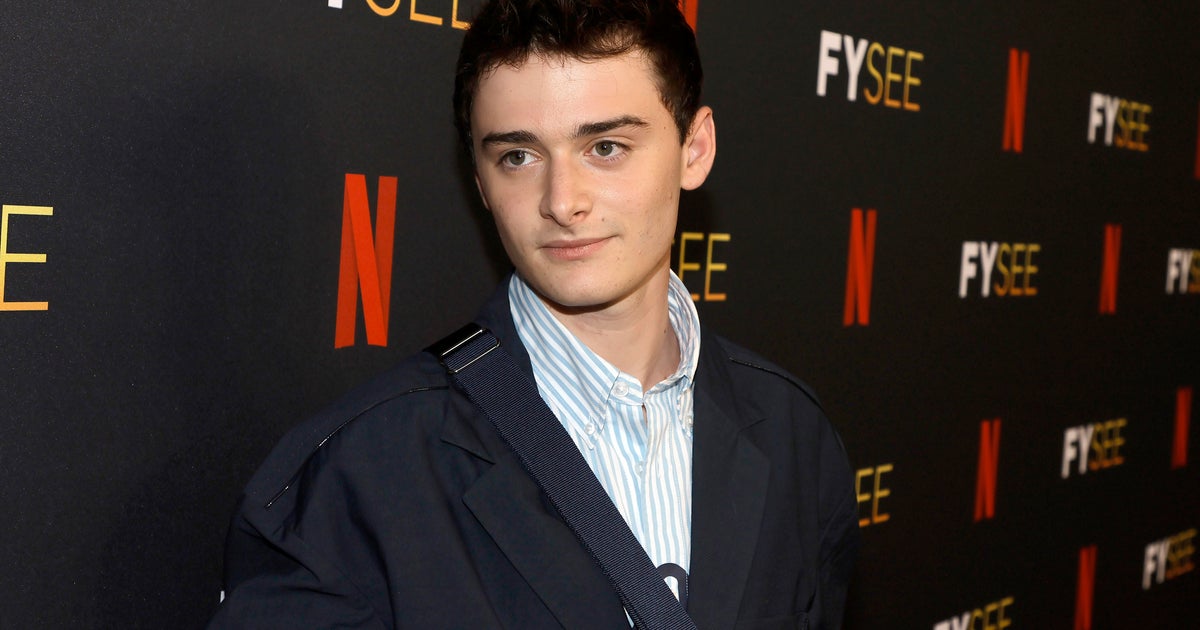 "Stranger Things" star Noah Schnapp comes out as gay
CBSN
"Stranger Things" star Noah Schnapp came out as gay in an 8-second TikTok video on Thursday.
The 18-year-old actor, who plays closeted gay teenager Will Byers in the hit Netflix series, wrote on-screen, "When I finally told my friends and family I was gay after being scared and in the closet for 18 years and all they said was 'we know.'"
In the video, Schnapp was also lip-syncing along with an audio clip popular on TikTok of someone saying, "You know what it never was? That serious. It was never that serious. Quite frankly, will never be that serious."
More Related News
Although born without hands or feet, Zach Anglin says the only limbs he's ever longed for are wings.
Washington — A federal judge in Washington, D.C., on Friday rejected an attempt by former President Donald Trump to dismiss the special counsel's 2020 election interference case against him on the grounds of presidential immunity.
For years, relatives and friends of 25-year-old Heidi Firkus have been puzzled by her death in 2010 at the home she shared with her husband, Nick, in Saint Paul, Minnesota.
As the debate between California Gov. Gavin Newsom and Florida Gov. Ron DeSantis was wrapping up Thursday night, a few minutes past the 90-minute mark that was originally agreed upon, Fox News moderator Sean Hannity asked the two whether they'd debate again. After Newsom said he could debate all night, Hannity said he'd extend the debate to a full two hours.
Walmart said Friday that it is scaling back its advertising on X, the social media company formerly known as Twitter, because "we've found some other platforms better for reaching our customers."
The New York Knicks' 7-foot center Mitchell Robinson is known for blocking shots and grabbing rebounds, but his high school coach – and now roommate – revealed how big his heart is during an in-game interview on Thursday.
Home buyers faced a tough real estate market this year, with home prices continuing their upward march and mortgage rates reaching their highest levels in more than 20 years. Making matters worse, the number of homes available for sale were scarce, which also pushed prices skyward.
Washington — House lawmakers voted to expel GOP Rep. George Santos from Congress on Friday, making him just the sixth member in U.S. history to be ousted by a vote of his colleagues.
Consumers who eat cantaloupe are advised to be on high alert following a spate of government warnings over a deadly salmonella outbreak linked to the fruit.
Health officials in Ohio and Massachusetts are warning about an increase in pneumonia cases among children — but experts say there isn't a connection between this outbreak and the one happening in China.
Balance of Nature says it has resumed selling and shipping its dietary supplements, following a court-ordered pause of its operations earlier this month over concerns raised by the Food and Drug Administration.