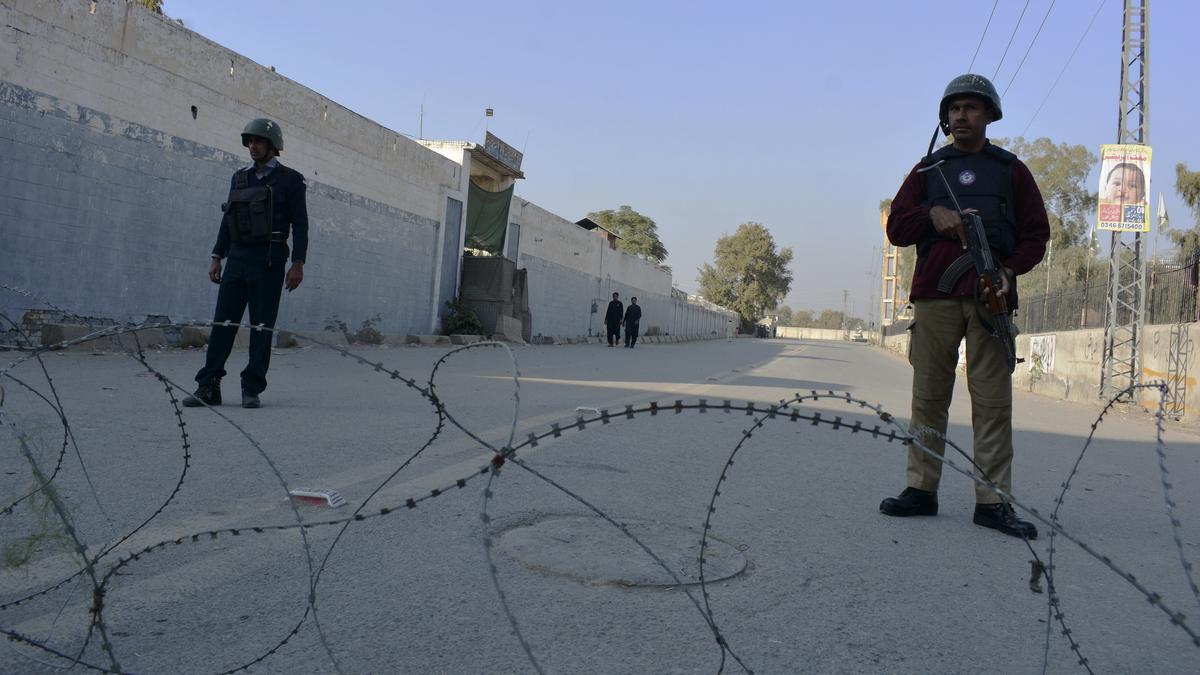 'Still open' to ceasefire agreement with Pakistan government, says TTP chief
The Hindu
Pakistan police arrested five TTP terrorists during intelligence-based operations in the country's Punjab province
The chief of the banned Tehreek-e-Taliban Pakistan (TTP) has said that his group is "still open" to a ceasefire agreement with the Pakistan government, according to media reports.
In November last year, the TTP called off an indefinite ceasefire agreed with the government in June 2022 and ordered its militants to carry out attacks on the security forces.
The TTP, which is believed to have close links to al-Qaeda, has threatened to target top leaders of Prime Minister Shehbaz Sharif's PML-N and Foreign Minister Bilawal Bhutto-Zardari's PPP if the ruling coalition continued to implement strict measures against the militants.
However, the dreaded outfit insisted that it has not scrapped the ceasefire agreement with the government.
"We held talks with Pakistan mediated by Islamic Emirates of Afghanistan. We are still open to the ceasefire agreement," the Dawn newspaper quoted TTP chief Mufti Noor Wali Mehsood as saying in a video on Saturday.
Also Read | Pakistan Taliban kill 6 security personnel in multiple attacks in Balochistan
Mehsood's change in stance comes amid reports that he has sought guidance from religious scholars in Pakistan.
More Related News
Germany is preparing to host the biggest air deployment exercise in NATO's history.
Residents of southern Ukraine braced for a second day of swelling floodwaters after major dam breach
The UN Operation in the Congo between 1960 and 1964 was the deadliest for Indian troops
Ivan Manuel Menezes, the India-born CEO of the world's biggest spirits company Diageo, died on June 7, days after the firm said he was hospitalised for treatment.
U.S. Secretary of State Antony Blinken arrived Jne 7 in Saudi Arabia and later met Crown Prince Mohammed bin Salman amid strained relations between Riyadh and Washington.
Punjab NRI Affairs Minister Kuldip Singh Dhaliwal sought intervention of External Affairs Minister S. Jaishankar as nearly 700 Indian students are facing deportation from Canada after their "admission offer letters" to educational institutions were found to be fake
Air India said it will send a ferry flight to Russia after a San Francisco-bound Air India flight from New Delhi made an emergency landing in Magadan airport after a technical glitch on June 6.
The Duke of Sussex, as he is formally known, maintained in his witness statement to London's High Court that he was not bringing the case out of a vendetta against the tabloids.
Explaining the reason behind the recent clash between ethnic Serbs and Kosovo peacekeepers and looking at the history between the two entities
An earthquake with a preliminary magnitude of 4.9 struck southern Haiti early Tuesday, killing at least four people and injuring 36 others, authorities said.
The British government has said it was aware of about 100 such stations around the world