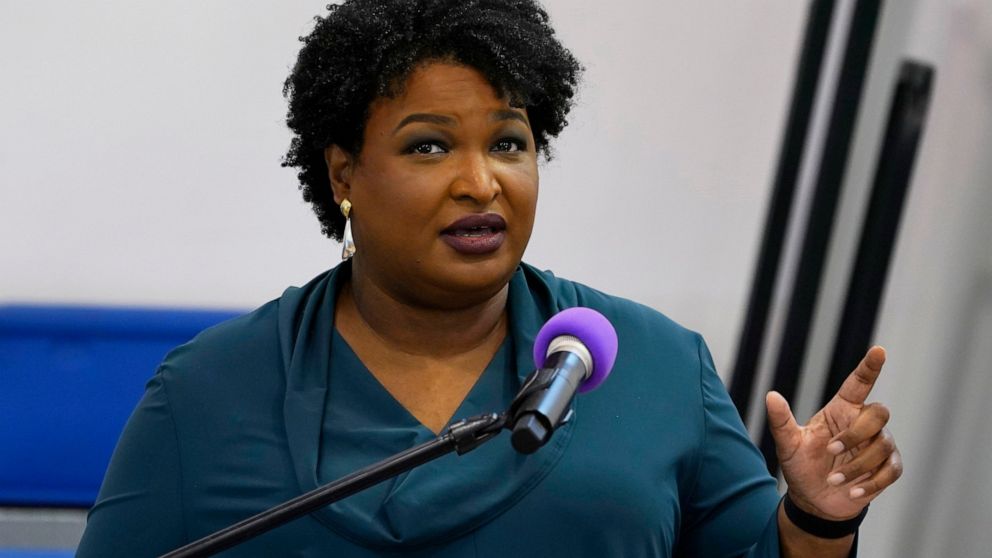 Stacey Abrams group donates $1.34M to wipe out medical debts
ABC News
The political organization led by Democratic titan Stacey Abrams is branching out into paying off medical debts
ATLANTA -- The political organization led by Democratic titan Stacey Abrams is branching out into paying off medical debts.
The Fair Fight Political Action Committee on Wednesday told The Associated Press it has donated $1.34 million from its political action committee to the nonprofit organization RIP Medical Debt to wipe out debt with a face value of $212 million that is owed by 108,000 people in Georgia, Arizona, Louisiana, Mississippi and Alabama.
Lauren Groh-Wargo CEO of allied group Fair Fight Action and senior adviser to the PAC said paying off medical debt is another facet of the group's advocacy seeking expansion of Medicaid coverage in the 12 states that have refused to expand the health insurance to all poorer adults.
"What is so important about this is the tie between Medicaid expansion and just crushing medical debt," Groh-Wargo said.
More Related News
A proposed oil pipeline in California that could allow ExxonMobil to resume production at three offshore platforms is expected to enter a critical phase of its government review next year
South Africa's new cases of COVID-19 have nearly doubled in just one day
A person in California has become the first in the U.S. to have an identified case of the omicron variant of COVID-19
New York City's troubled jail system is facing the suspension of hundreds of corrections officers for failing to meet a Tuesday deadline to get vaccinated against COVID-19
General Motors is forming a joint venture with Posco Chemical of South Korea to build a North American battery materials plant as it moves to bring more steps in the electric vehicle supply chain under its umbrella
It's a crowded scene outside the Supreme Court, where hundreds of abortion debate partisans are trading chants while justices hear highly anticipated arguments inside
Germany's intensive care association is calling for nationally uniform restrictions to be imposed immediately