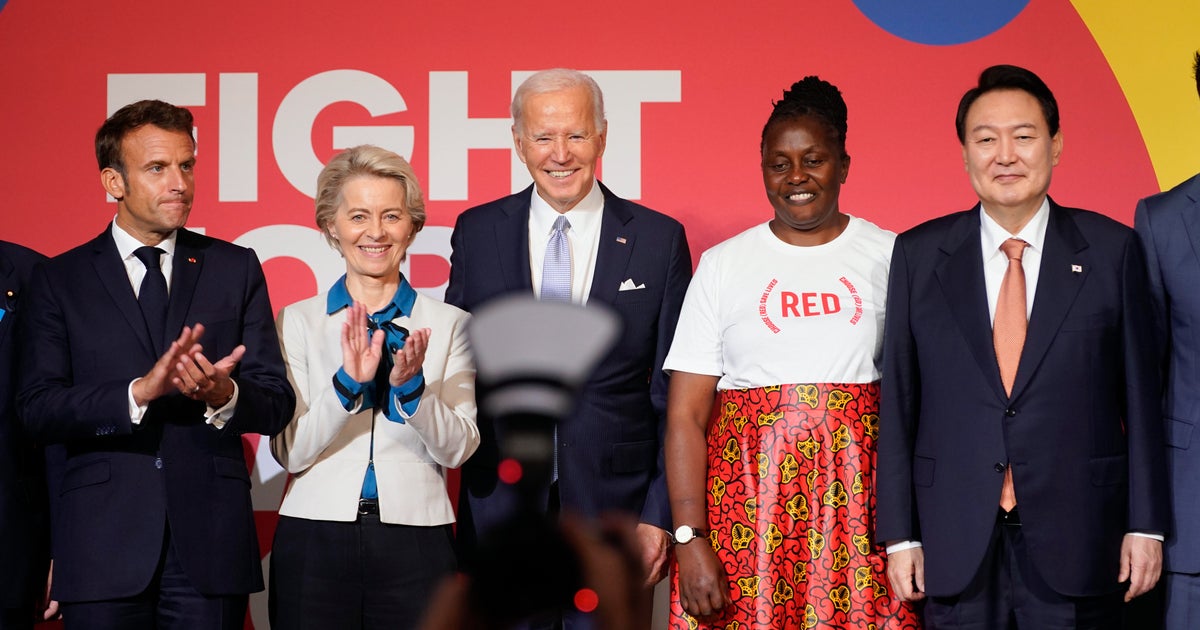 South Korean president's office denies U.S. hot mic insult, but many South Koreans aren't buying it
CBSN
Seoul — South Korea's president has denied insulting key security ally the United States, claiming to have been mistranslated, prompting further domestic incredulity on Friday. Yoon Suk Yeol was overheard on a hot mic and seen on camera seemingly insulting U.S. lawmakers after briefly meeting with President Joe Biden at the Global Fund in New York.
"How could Biden not lose damn face if these f****rs do not pass it in Congress?" he appeared to be saying about Mr. Biden's drive to increase the U.S. contribution to the Global Fund, which would require congressional approval.
The video quickly went viral in South Korea, with a YouTube video racking up five million views in less than a day and the Korean expletive Yoon purportedly used trending on Twitter.
More Related News
Iconic singer Jimmy Buffett has canceled his tour for the remainder of the year, citing unspecified health issues and a "brief hospitalization." The 75-year-old, best known for hits like "Margaritaville" and "Come Monday," said he plans to resume touring next year.
Washington — The U.S. Secret Service handed over the cellphones of two dozen agents involved in the agency's response to the Jan. 6 assault on the Capitol to the inspector general of the Department of Homeland Security (DHS) over the summer, according to three sources familiar with the matter.
Texas Attorney General Ken Paxton ran out of his house and jumped into a truck driven by his wife, a state senator, to avoid being served a subpoena to testify Tuesday in an abortion access case, according to court documents.
The remains of a Virginia teenager who disappeared nearly 50 years ago have now been identified, police announced Monday. Authorities involved in the longstanding cold case credited advanced DNA tests and "forensic-grade" genome sequencing for the recent discovery, which linked a set of previously anonymous remains to Patricia Agnes Gildawie, who was also called "Choubi."
A U.S. Navy nuclear engineer and his wife entered new guilty pleas Tuesday in a case involving an alleged plot to sell secrets about nuclear-powered warships, a month after their previous plea agreements that had called for specific sentencing guidelines were rejected.
A man convicted in a rape and murder at a University of Alaska Fairbanks dormitory that went unsolved for more than two decades was sentenced to 75 years in prison in Alaska. Steven Downs, of Auburn, Maine, declined to address the courtroom before the just imposed the sentence Monday.
With just six weeks to go before the midterm elections and in some states, voters are already casting their ballots.
U.S. consumers grew more confident for the second month in a row as gas prices continued to fall.
Washington — Staffers in Democratic Rep. Andy Levin's office have voted to form a union, becoming the first in Congress to do so, according to the Congressional Workers Union.
Washington — The Senate on Tuesday is set to begin the process to pass a stopgap measure to keep federal agencies operating ahead of Friday's deadline to avert a partial government shutdown, a bill that faces headwinds due to the inclusion of a proposal spearheaded by Sen. Joe Manchin.
Rep. Liz Cheney — a vocal critic of former President Donald Trump — has signaled that she may leave the GOP, saying, "If [Trump] is the nominee, I won't be a Republican."