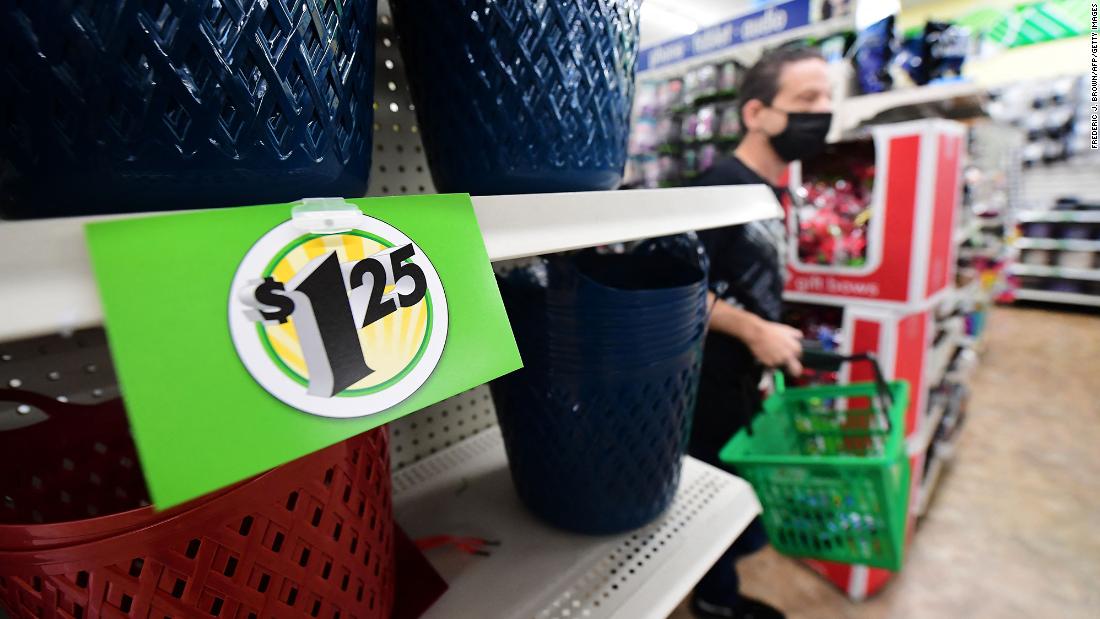 'Sick to my stomach': Dollar Tree fanatics protest new $1.25 prices
CNN
"I am not happy!"
"Does NOT sit right with me."
"Calamity."
More Related News
Twitter CEO Parag Agrawal and Elon Musk are engaged in a debate over an issue Musk has made central to his proposed purchase of the platform — spam.
In the wake of Saturday's mass shooting in Buffalo, New York, Big Tech platforms scrambled to stop the spread of a video of the attack filmed by the suspect and a document allegedly also produced by him where he outlines his beliefs.
Stocks have been tumbling all year. The Nasdaq, down nearly 25% in 2022, is in a bear market. The S&P 500 is on a six-week losing streak and about 16% below its all-time high.
We live in a world shaped by shopping carts. The ubiquitous, unloved contraptions are a key feature of US economy. (Yes, really.)
Worries about an economic slowdown are running wild on Wall Street. Despite concerns about inflation, higher interest rates from the Federal Reserve, supply chain issues and geopolitical turmoil due to Russia's invasion of Ukraine and Covid outbreaks in China, American consumers continue to do what they do best: shop until they drop.
The American economy is super weird right now.
In the days following the January 6 Capitol riot, Twitter became the first major social media platform to permanently suspend then-President Donald Trump for violating its rules against inciting violence. It was a huge step and one that instantly put pressure on other big platforms to take action.
It's been a brutal year for Robinhood. The twin plunges of stocks and bitcoin have crushed the online brokerage's sales. The company also reported a loss and drop in users. The stock has plummeted 40% this year and Robinhood recently announced a big round of layoffs.
David Beasley, head of the United Nations World Food Programme, is pleading with Russian President Vladimir Putin to reopen Ukraine's Black Sea ports before global calamity strikes.
Investors in stocks, bonds and commodities are all on edge right now. But in the market for cryptocurrencies, unease has morphed into full-on panic, catching the attention of regulators in Washington tasked with maintaining financial stability.
Europe was hit this week by yet another abrupt interruption to its supply of natural gas from Russia — the latest incident underscoring the vulnerability of the continent's energy supply.