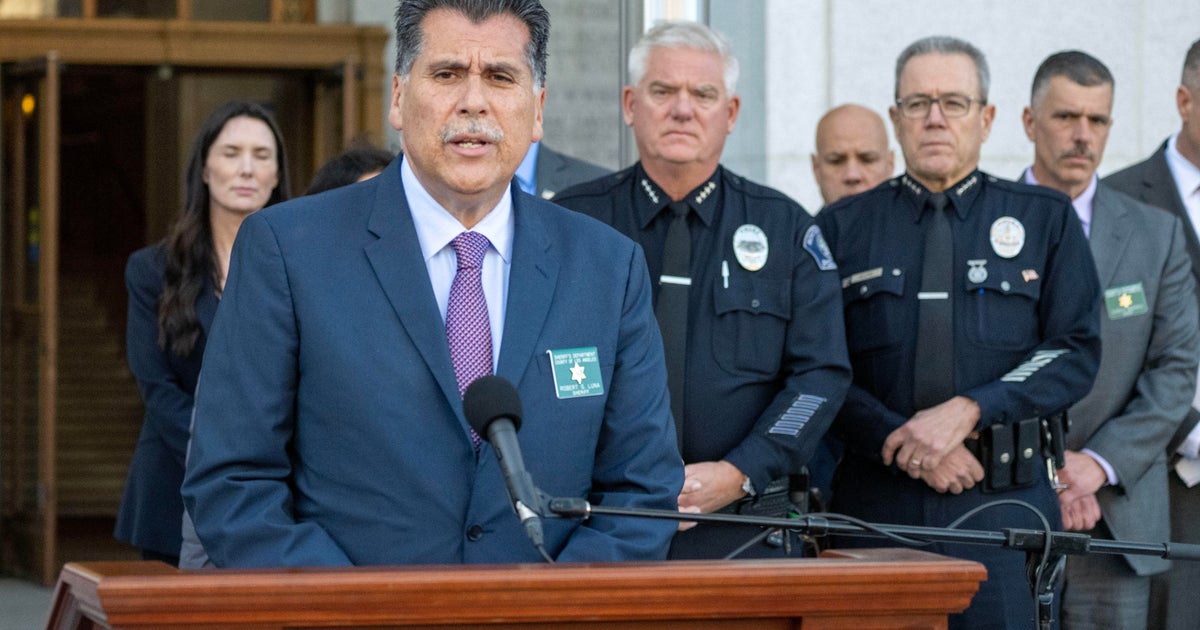 Sheriff praises hero who disarmed Monterey Park gunman, saving "countless lives"
CBSN
The Los Angeles County sheriff praised the man who wrestled a weapon away from the Monterey Park shooting suspect before he could carry out a second attack — calling him a "hero" who "saved countless lives."
At a news conference Monday, Sheriff Robert Luna said Brandon Tsay confronted the suspect, 72-year-old Huu Can Tran, in the lobby of a dance hall run by Tsay's family, the Lai Lai Ballroom in Alhambra.
"I'd like to take a second to also thank Mr. Brandon Tsay for his heroic action, which saved countless lives," Luna said. "He's the hero who disarmed the suspect at the Alhambra location and in my opinion saved many lives."