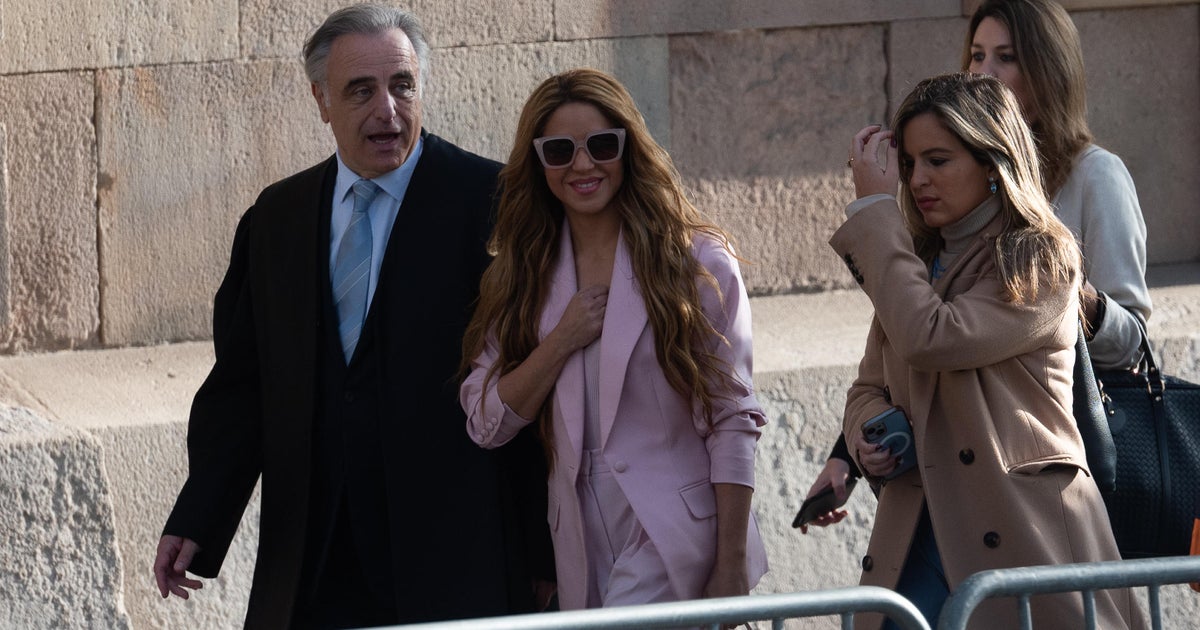 Shakira reaches deal with Spanish prosecutors on first day of tax fraud trial to avoid risk of going to prison
CBSN
After having maintained her innocence for nearly five years, pop star Shakira struck a last-minute deal on the opening day of her tax fraud trial in Barcelona to avoid the risk of going to prison.
Shakira told the presiding magistrate, José Manuel del Amo, on Monday that she accepted the agreement reached with prosecutors. She answered "yes" to confirm her acknowledgement of six counts of failing to pay the Spanish government 14.5 million euros (about $15.8 million) in taxes between 2012 and 2014.
Under the deal, Shakira is to receive a suspended three-year sentence and pay a fine of 7.3 million euros ($8 million). She will pay another fine of 432,000 euros ($472,000) in exchange for her sentence waived. However, she now has it on her legal record that she was found guilty of tax fraud, which could effect another pending case she has with tax officials.