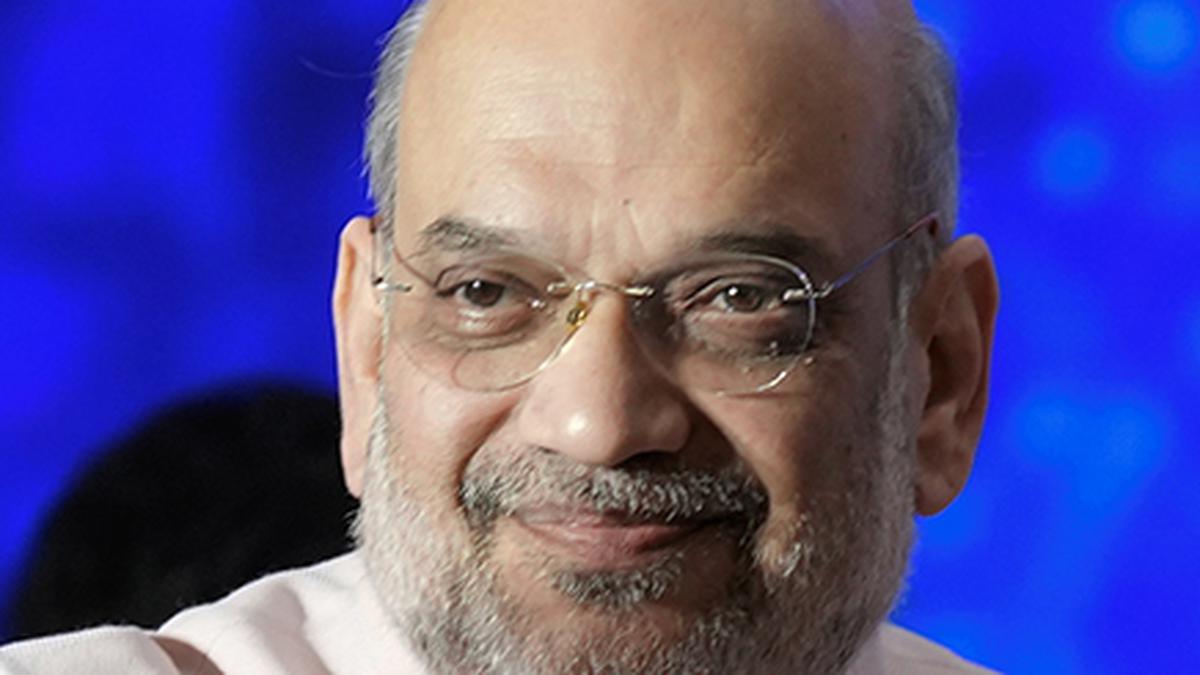 Shah to visit Hubballi and Belagavi on January 27 & 28 with micromanagement moves
The Hindu
BENGALURU
Union Home Minister Amit Shah is visiting the State again on January 27 and 28 to review the BJP's preparations for the Assembly elections.
According to sources in the party, Mr. Shah will this time visit Hubballi and Belagavi. He had visited Bengaluru, Mandya, and Bengaluru Rural districts during his earlier trip to the State in December-end. This is his second visit to the State in about a month.
He is expected to hold a public meeting in Belagavi apart from holding consultations with prominent party leaders from the State. Similar programmes are being chalked out in Hubballi.
Party State leaders feel that Mr. Shah is resorting to micromanagement at the regional and district level this time in a bid to brighten the party's poll prospects in key areas. "His previous visit focussed on making inroads into the Vokkaliga heartland of Mandya district. This time, he is focusing on the prominent districts of Belagavi and Hubballi," a senior leader of the party State unit said.
The BJP has chosen Belagavi as one of its focus districts as it accounts for 18 Assembly seats of the total 224 in Karnataka and stands next only to Bengaluru that accounts for 28 Assembly seats. Also, the political situation in Belagavi appears to be fluid in the wake of powerful local leader Ramesh Jarkiholi remaining disgruntled after he was dropped from the Ministry. Similarly, the death of its senior leader Umesh Katti, who too had a substantial political hold, has pushed the party into a cautious mode in Belagavi.
Hubballi has remained a prominent area for the BJP due to the city's links with the RSS for a long time. Mr. Shah is also expected to review the implementation of strategies suggested by him during his earlier visit to the State.
More Related News
A total of 2,715 women police personnel will participate in the programme which focuses on self-motivation, managing relationships, facing work challenges and other skills
Other highlights that are coming to Amazon Prime Video this week include 'Rüyanda Görürsün'
The outlay for the railways is nine times the amount provided in 2013-2014, Finance Minister Nirmala Sitharaman said while presenting the Union Budget 2023-24
PMK president Anbumani Ramadoss accused T.N. CM M.K. Stalin of adopting opposite stands when it came to farmers' welfare; he said the proposed land acquisition move by NLCIL would badly impact farmers in Cuddalore district
The State is expected to go to polls in May 2023
In the last Budget, ₹48,000 crore was allocated towards the Government's housing scheme
IMD further forecast light and moderate rainfall at many places over coastal Tamil Nadu and Puducherry on Wednesday and Thursday
The water will help irrigate 2,200 acres of agricultural land in 11 villages in Villupuram district and 1,000 acres in five villages in the Union Territory
Here is a quiz on interesting nuggets, historic facts and everything else that happened on January 31.
Trinamool Congress hits back at the National People's Party for backing the "foreigner-embracing" Citizenship (Amendment) Act after being accused of batting for Bangladeshis
Here are the key news stories to watch out for from Karnataka today