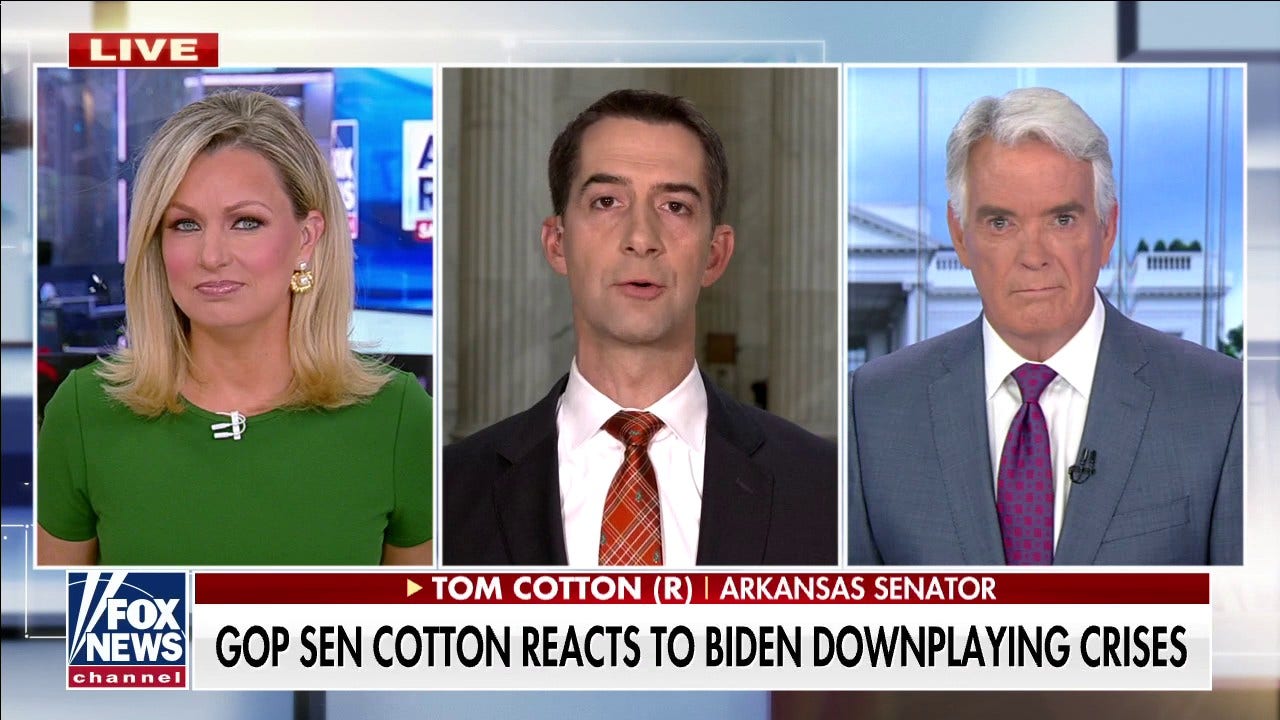 Sen. Tom Cotton: Biden is in denial about what his policies have done to America
Fox News
Sen. Tom Cotton criticized President Biden for shifting the blame on multiple crises.
...
We've had this pandemic for two years. We did not have this kind of inflation though until Joe Biden and the Democrats took office. He is largely just shifting the blame. He's not trying to come up with answers. He is blaming oil companies or OPEC for high gas prices, for instance. It was Joe Biden who shut down the Keystone pipeline on his first day in office; Who refuses to authorize other pipelines needed to move petroleum products across the country. Who is trying to charge oil producers more fees for drilling on federal lands or in federal waters? These are things that are directly contributing to inflation that is hurting American families.
WATCH FULL INTERVIEW BELOW:
More Related News
Los Angeles County Sheriff Alex Villanueva discussed the city's crime wave on 'America's Newsroom' and his decision to bypass District Attorney George Gascón with violent crime cases.
Rep. Greg Murphy, R-N.C, on Tuesday led 16 other Republicans in sending a letter to National Institutes of Health Acting Director Lawrence Tabak, asking him to examine the impact of COVID-19 lockdowns and closures on Americans' health.
A bipartisan group of senators concluded a trip to Ukraine Tuesday after meeting with President Volodymyr Zelensky and other top officials to reaffirm U.S. support of the former Soviet nation following stalled talks with Russia last week.
It doesn't take a rocket scientist to presume there is still a lot to uncover when it comes to what happened to our loved ones and why they were not protected from harm by our elected leaders.