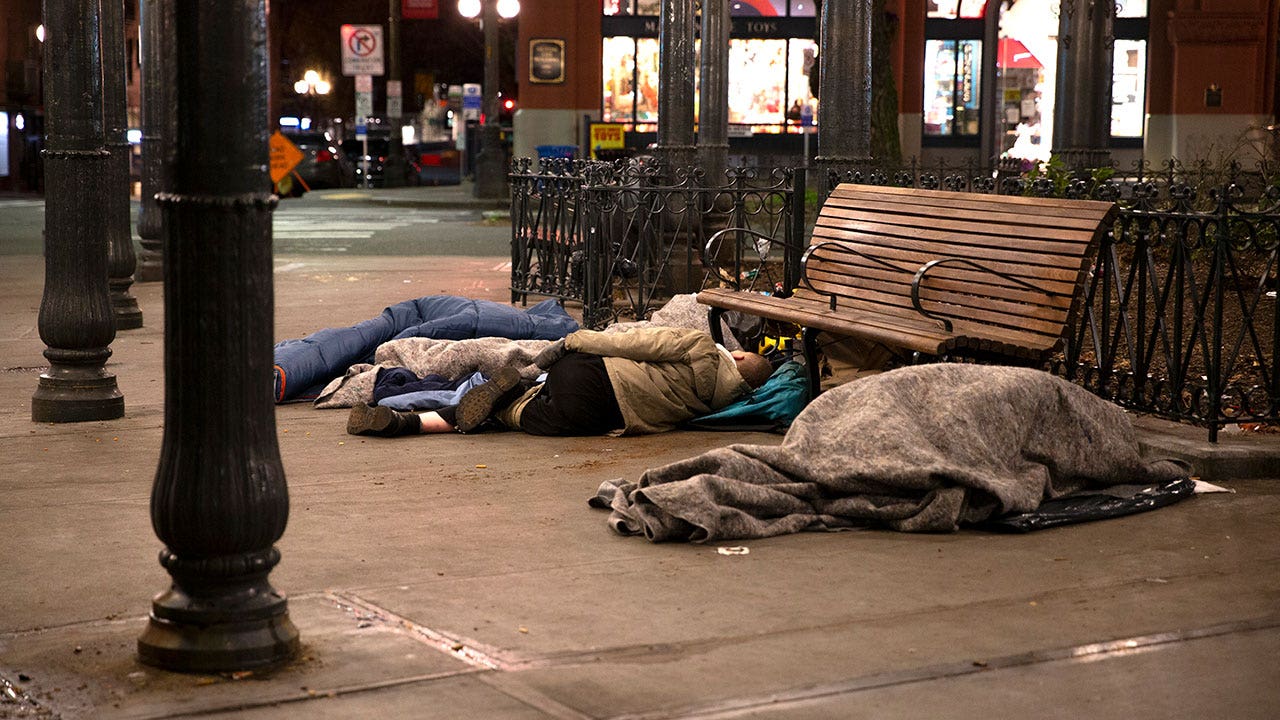 Seattle residents demand police chief address homeless camp as vaccinate mandate further threatens patrols
Fox News
Seattle residents met with the city's interim police chief this week demanding solutions as a growing homeless encampment at a local park has drawn increasing security concerns -- and a looming vaccine mandate is likely to worsen an already existing officer shortage afflicting neighborhood patrols.
On Sunday, Seattle fire paramedics attempted to resuscitate a 56-year-old woman at the encampment but were unable to save her life. Diaz participated in the community walk, allowing residents to voice their frustrations also after a fire last month tore through tents at the encampment and multiple propane tanks exploded, KIRO reported.
As of Tuesday, at least 765 Seattle police officers, or 84% of the force, had submitted their COVID-19 vaccination information as the looming Oct. 18 deadline approaches, KING reported. Some 100 officers seek exemptions, and 202 have not submitted any proof of vaccination documentation.
More Related News
New Jersey Republican gubernatorial candidate Jack Ciattarelli responded to Gov. Philip Murphy's handling of the coronavirus pandemic, taxation and COVID executive orders on "Tucker Carlson Tonight."
The Oklahoma Supreme Court voted to temporarily block three laws that placed restrictions on abortion that were set to take effect in the state on Nov. 1
FIRST ON FOX: Sen. Bill Hagerty, R-Tenn., is urging Sen. Bernie Sanders, I-Vt., to oppose immigration provisions in the proposed budget reconciliation bill that would make hundreds of thousands more employment-based green cards available - provisions Hagerty calls "the crown jewel of corporate lobbying."
The Biden administration suspended $700 million in planned aid for Sudan and condemned members of Sudan's military involved a coup that ousted the country's civilian-led transitional government from power.
Houston Rockets owner Tilman Fertitta said the current ceaseless inflation is taking a toll on more than just the billionaires like himself that the Democrats aim to denigrate.
Fox News host Jesse Watters blasted The Atlantic for a story appearing to blame U.S. shoppers for supply chain shortages.
Former Vice President Mike Pence's address in Loudoun County, VA is not tied to the campaign of Virginia GOP gubernatorial candidate Glenn Youngkin