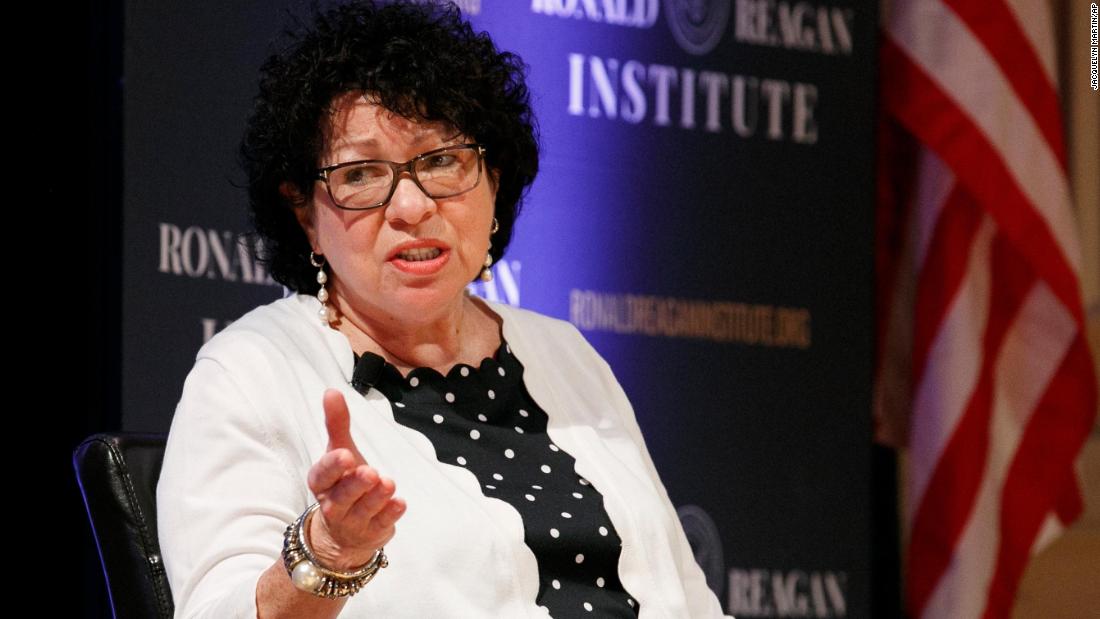 SCOTUS changed oral arguments in part because female justices were interrupted, Sotomayor says
CNN
Justice Sonia Sotomayor told an audience Wednesday that recent changes in the format of oral arguments were instituted in part after studies emerged showing that female justices on the court were interrupted more by male justices and advocates.
Sotomayor said the studies, including one by researchers Tonja Jacoby and Dylan Schweers in 2017, have had an "enormous impact" and led to Chief Justice John Roberts being "much more sensitive" to ensuring that people were not interrupted or at least that he would play referee if needed.
She also said that it is a dynamic that exists not only on the court but in society as well.
More Related News
After filming the first movie in space, Russian actress Yulia Peresild, producer-director Klim Shipenko and cosmonaut Oleg Novitskiy are ready to head home. The crew is expected to land in Kazakhstan at 12:36 a.m. ET on October 17.
The driver of a semi truck that plowed into traffic along Interstate 70 near Denver, killing four people, was convicted Friday of vehicular homicide and other charges, prosecutors said.
Mötley Crüe singer Vince Neil was injured Friday night when he fell off the stage during a solo concert at a Tennessee rock festival.
Netflix fired an employee for sharing "confidential, commercially sensitive information" outside of the company about David Chappelle's controversial stand-up special "The Closer," the company confirmed to CNN on Saturday. The employee leaked the information to Bloomberg, which published it in an article on Wednesday.
These days, brushing his teeth while standing up is a major accomplishment. But Robby Walker is alive -- a feat some doctors didn't expect two months ago. And while he struggles to speak long sentences, he's using his voice to prevent others from suffering the way he did.
The monarch's remarks offered a rare glimpse into her opinion on the climate crisis.
An assistant to the US House of Representatives Sergeant-At-Arms has been arrested and charged with 10 felony counts related to the possession of child pornography, according to court records filed Wednesday.