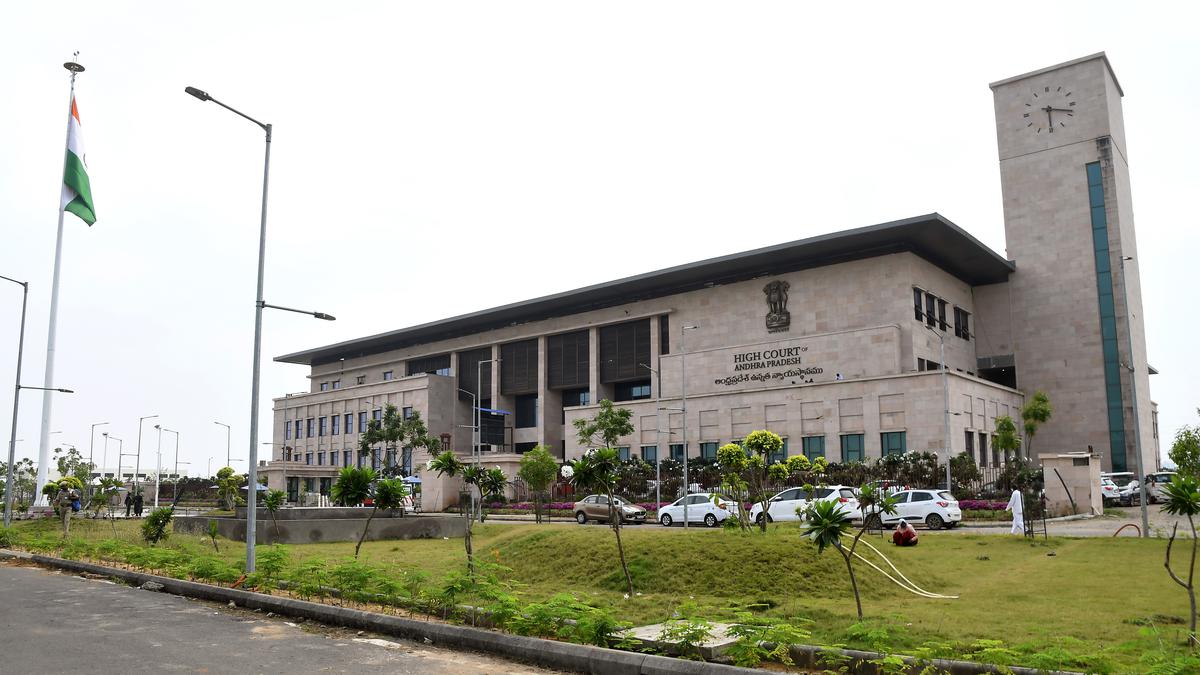 Sankranti vacation for High Court from tomorrow
The Hindu
VIJAYAWADA
The High Court of Andhra Pradesh will be closed for Sankranti vacation from January 9 to 17, according to a notification issued by Registrar General Y. Lakshmana Rao.
It was mentioned that a Division Bench comprising Justices Battu Devanand and V.R.K. Krupa Sagar, and a single Bench consisting of Satti Subba Reddy would hear matters filed on January 10. The date of sitting is January 12.
Those matters are related to habeas corpus, anticipatory bails, bail applications if bails are refused by Magistrates and sessions judges / additional sessions judges, and other urgent matters that cannot wait till the end of the vacation (such as evictions / dispossessions, demolitions etc.) specifically permitted by the senior vacation judge.
In case of exigency during the vacation, a special Division Bench will be constituted with the permission of Chief Justice Prashant Kumar Mishra. House motions, if any, have to be moved before the senior vacation judge through the senior vacation officer concerned.
Routine matters will not be taken up during vacation, except with the permission of the senior vacation judge. No pending case, except when there is a specific order to post during the vacation, will be taken up during the vacation.
Also no policy and administrative matters will be dealt with during the holidays.
More Related News
India have been clubbed alongside England, Pakistan, West Indies and Ireland in Group B.
The search operation continued for the second day on Thursday, with the help of deep divers from Thoothukudi. A bag containing gold bars was then recovered from sea
Asked by TMC member Jawhar Sircar whether the appointment of Ms. Gowri was right, Leader of the House Piyush Goyal sought the indulgence of the chair.
One of the mightiest to perish was the Hittite empire, centered in modern Turkey and spanning parts of Syria and Iraq.
Ms. Murmu will be visiting Tamil Nadu for the first time after assuming office as the 15th President of India in July 2022
Pietersen has emerged as a huge advocate of the changes the SA20 has brought about, like allowing each captain the liberty to nominate 13 players to take the field
You can now wield a sharp blade and call it teamwork. We grapple with Hyderabad's latest sport
China's Alibaba Group said it is working on developing a ChatGPT-style artificial intelligence tool which is currently open to employees for testing
The court dismissed a petition filed by Godrej & Boyce company challenging acquisition proceedings initiated by the Maharashtra government and the NHSRCL in Mumbai's Vikhroli area for the project
Google's stock fell by nearly 8% after an ad for its Bard AI chatbot offered an incorrect answer
The violation was committed for the second, said officials