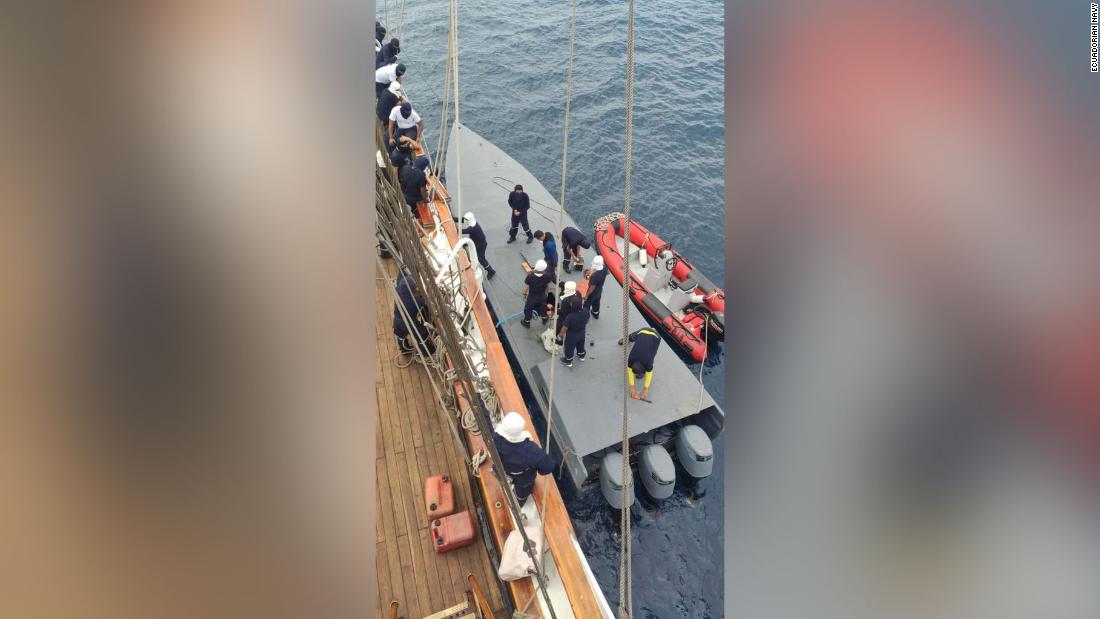 Sailing ship captures a narco sub
CNN
Consider it a win for 18th century technology over late 20th century criminal innovation.
A three-masted sailing ship belonging to the Ecuadorian Navy last week captured a so-called narco sub, a homemade low-profile vessel (LPV) designed to transport illegal narcotics, in the Pacific Ocean off Colombia, according to a statement from Ecuador's military.
It said the barque Guayas, used to train naval cadets in seamanship, interdicted the narco sub, in international waters between the exclusive economic zones of Colombia and the Ecuadorian islands in the Pacific.
More Related News
If Mohamed Salah and Karim Benzema felt wronged by their Ballon d'Or rankings, then the pair begun their revenge arcs in the most emphatic way possible on Wednesday.
Austria's Chancellor Sebastian Kurz said in a televised speech he was stepping down from his office Saturday evening following corruption allegations.
In the early days of November, laboratory technicians at Lancet Laboratories in Pretoria, South Africa, found unusual features in samples they were testing for the coronavirus.
Here's what else you need to know to Get Up to Speed and On with Your Day.
A new set of tours offers the public a rare opportunity to visit London's Down Street station, an abandoned tube station in Mayfair which played an important role in World War II
The timeline of events leading up to a deadly high school shooting Tuesday in Michigan reveals there were concerns about the teen suspect's behavior before the tragedy that left four dead and seven injured.
The International Olympic Committee (IOC) held a second call with Peng Shuai on Wednesday and said that the Chinese tennis star "reconfirmed" that she was safe and well given the "difficult situation" she is in, the sporting organization said on Thursday.