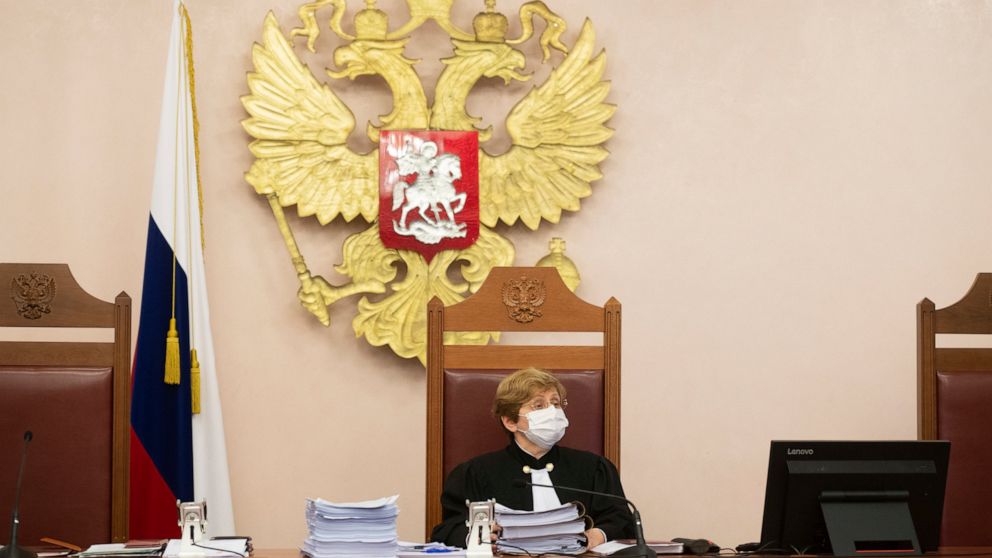 Russian court to rule on shutting down renowned rights group
ABC News
Russia's Supreme Court on Thursday is hearing a petition to shut down one of the country's oldest and most prominent human rights group, a move that sparked public outrage and is part of a months-long crackdown on dissent
MOSCOW -- Russia's Supreme Court is hearing a petition Thursday to shut down one of the country's oldest and most prominent human rights group, a move that elicited public outrage and is part of a months-long crackdown on activists, independent media and opposition supporters.
The Prosecutor General's Office earlier this month petitioned the Supreme Court to revoke the legal status of Memorial — an international human rights group that rose to prominence for its studies of political repressions in the Soviet Union and currently encompasses more than 50 smaller groups in Russia and abroad.
Memorial was declared a "foreign agent" in 2016 — a label that implies additional government scrutiny and carries strong pejorative connotations that can discredit the targeted organization. Prosecutors allege that the group repeatedly violated regulations obligating it to mark itself as a "foreign agent" and tried to conceal the designation.
Memorial and its supporters have maintained the accusations are politically motivated.
More Related News
Former Argentine President Mauricio Macri has been charged with illegally spying on relatives of sailors whose submarine sank in 2017, a loss that was one of the most embarrassing incidents of his presidency
U.S. Secretary of State Antony Blinken is warning that President Vladimir Putin could quickly order an invasion of Ukraine if he has a pretext for doing so
British officials say about 30,000 people in the north of England and in Scotland have been without electricity for the better part of a week after a storm brought snow, ice and wind gusts of almost 100 miles per hour
Russia's top diplomat has warned NATO against redeploying U.S. atomic weapons to Eastern Europe if Germany refuses to keep hosting them
Russia has expressed concern about Ukraine's military buildup near the area of the separatist conflict in the country's east, a statement that comes amid Ukrainian and Western worries about an alleged plan by Moscow to invade its neighbor
China is lashing out at Shinzo Abe after the former Japanese prime minister warned of the serious security and economic consequences of any Chinese military action against self-ruled Taiwan
An Indian man has built a one-third sized replica of the historic Taj Mahal for his wife, but unlike the original, it's their residence, not a mausoleum