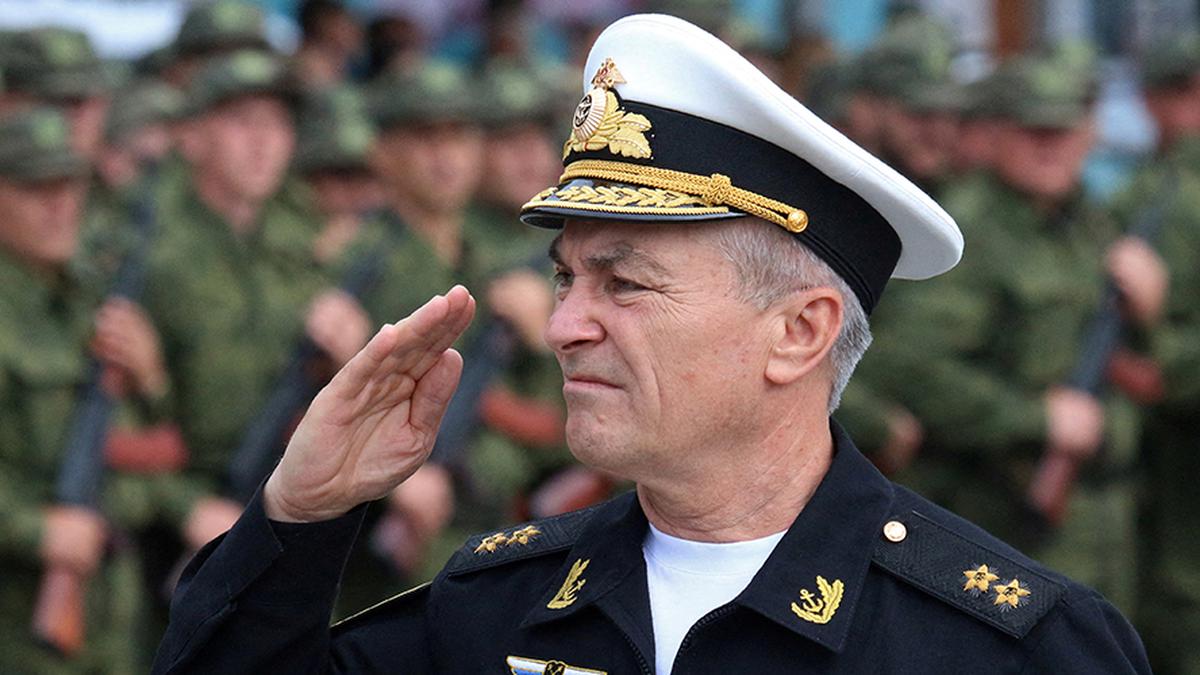 Russian Black Sea commander Sokolov shown on video call after Ukraine said it killed him
The Hindu
Ukraine's special forces said on Monday that Sokolov had been killed along with 33 other officers in a missile attack last week on the headquarters of Russia's Black Sea Fleet
Admiral Viktor Sokolov, the commander of Russia's Black Sea Fleet, was shown on Russian state television on Tuesday attending a defence leaders' meeting remotely, a day after Ukrainian special forces said they had killed him.
In video and photographs released by the defence ministry, Sokolov was shown as one of several fleet commanders on video apparently joining an in-person meeting of Defence Minister Sergei Shoigu and other army chiefs, although not speaking. It was not clear when the video was filmed.
Ukraine's special forces said on Monday that Sokolov had been killed along with 33 other officers in a missile attack last week on the headquarters of Russia's Black Sea Fleet in the port of Sevastopol in Crimea, seized from Ukraine in 2014.
In response to the Russian video, the Ukraine special forces said on Telegram: "Since the Russians were urgently forced to publish a response with Sokolov allegedly alive, our units are clarifying the information."
Kremlin spokesman Dmitry Peskov had declined to comment on the Ukrainian claim, referring reporters to the ministry.
In the video, Shoigu said more than 17,000 Ukrainian soldiers had been killed in September and that more than 2,700 weapons, including seven American Bradley fighting vehicles, had been destroyed.
Reuters could not independently verify battlefield claims.