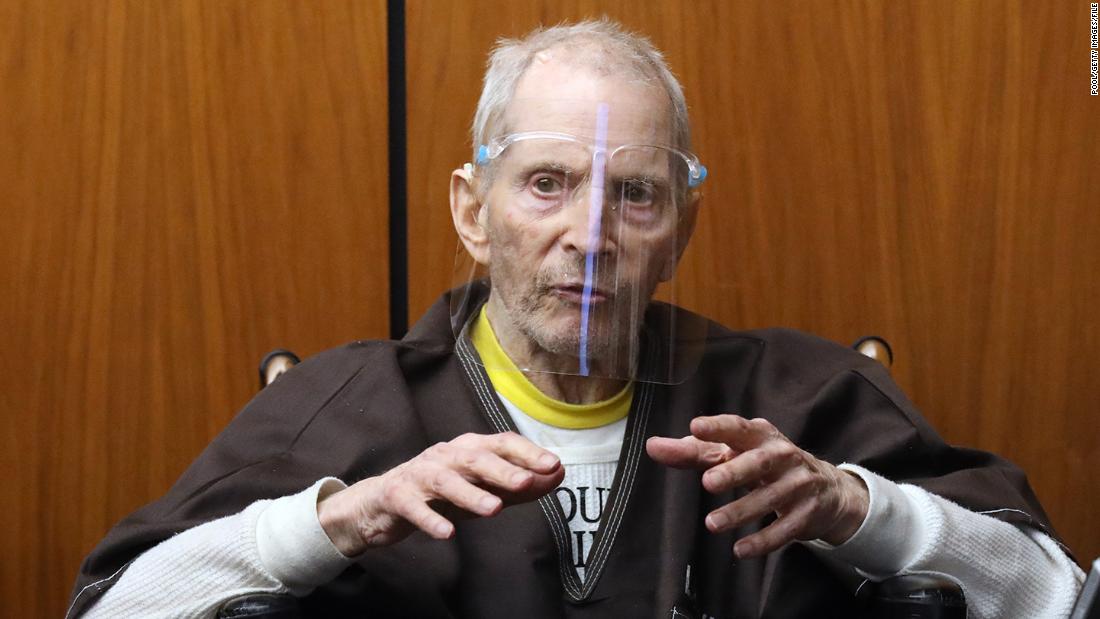 Robert Durst, eccentric figure made infamous in 'The Jinx,' set to be sentenced for first-degree murder
CNN
Robert Durst, the notorious subject of the HBO docuseries "The Jinx" who was found guilty last month of first-degree murder, faces life in prison without parole at his sentencing in a California courtroom on Thursday.
Durst, 78, was convicted by a jury September 17 of shooting his best friend Susan Berman in 2000 at her Beverly Hills home, hours before she was set to talk to investigators about the mysterious disappearance of his first wife, Kathleen McCormack Durst, who was last seen in 1982.
The eccentric heir to a New York real estate empire, Durst took the stand in his months-long trial and denied killing McCormack Durst and Berman. He said he found Berman on the floor of her bedroom with a fatal gunshot to the back of the head.
More Related News
Joe Biden and Donald Trump are locked in an extraordinary and escalating clash that has profound political consequences now and into 2024.
The governors of New Jersey and New York have each issued a state of emergency in advance of an anticipated nor'easter.
A German woman who joined ISIS was sentenced to 10 years in prison on Monday over the death of a 5-year-old Yazidi girl.
Consider it a win for 18th century technology over late 20th century criminal innovation.
One of the men convicted in the murder of James Jordan, father of basketball legend Michael Jordan, was denied parole, according to Greg Thomas, a spokesperson for the North Carolina Department of Public Safety.
Two people were killed when a gunman opened fire Monday at an Idaho mall, according to Boise Police Chief Ryan Lee. Four other people, including a Boise police officer, were injured, Lee said at a media briefing.
The suit names 10 white supremacist and nationalist organizations along with 14 individuals.