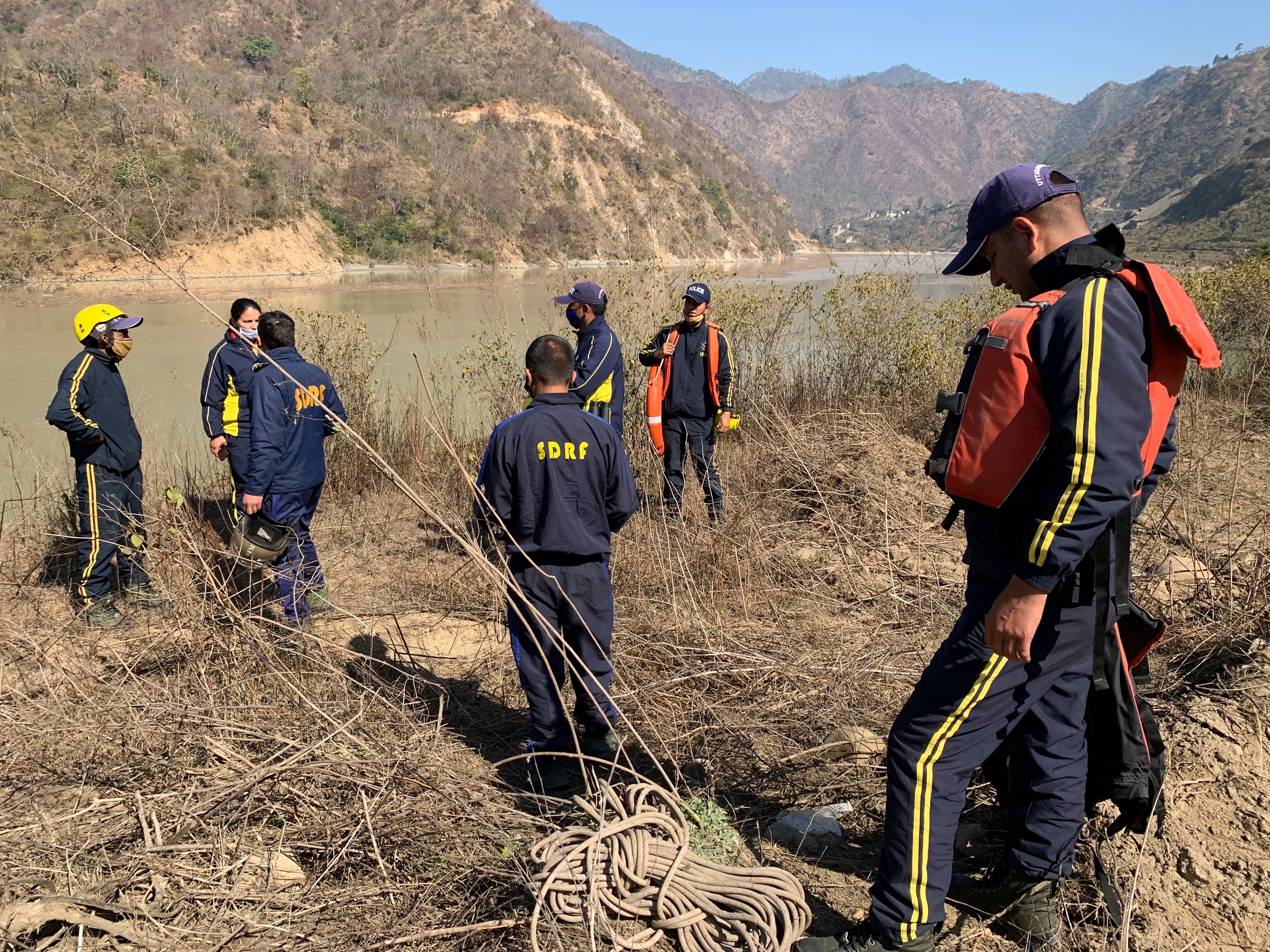 Rescuers in India digging for 37 trapped in glacier flood
Fox News
The flood started when part of the Nanda Devi glacier snapped off.
Officials said the focus was on saving 37 workers who are stuck inside a tunnel at one of the affected hydropower plants. Excavators had been brought in the help with the efforts to reach the workers, who have been out of contact since the flood. "The tunnel is filled with debris, which has come from the river. We are using machines to clear the way," said H. Gurung, a senior official of the paramilitary Indo Tibetan Border Police.
More Related News
The Catholic Archdiocese of Los Angeles released a statement responding to the LA Dodgers' decision to re-invite an anti-Catholic drag group to Pride Night.
Russian propagandist Vladimir Solovyov has a secret family with basketball star Svetlana Abrosimova and is reportedly the father of twins she gave birth to in 2017.
Wagner chief Yevgeny Prigozhin warned there could be a revolution in Russia if Moscow does not start taking the war in Ukraine more seriously.
The U.N. cultural agency has approved a new addition to its world heritage registrar with hundreds of records documenting people who were enslaved in the French colonial empire.
Israel's top military official warned Iran that Jerusalem, along with its allies, have the ability to strike Tehran's nuclear program as the security threat in the region remains high.
Mike Pence and 107 other former world leaders signed a letter to President Biden and his counterparts calling on them to get tough on Iran and support Iranian protesters.
Russia said it has squashed an attack in its Belgorod region by anti-Putin groups after fighting lasted 24 hours and some 70 attackers were reportedly killed.
Syrian President Bashar Assad was welcomed back into the Arab League for the first time in more than a decade, as regional states look to end the country's status as an international pariah.
President Biden's announcement that the U.S. will join Ukraine's fighter jet coalition marks the latest backtrack from the White House on what military aid is necessary.
Thousands of United Methodist Church congregations have voted on whether to stay as debates over the role of LGBTQ people in the church continue.
The Superhumans Center in Lviv aims to become Ukraine's first venue for reconstruction surgeries by adding prosthetics and offering rehabilitation to those injured.