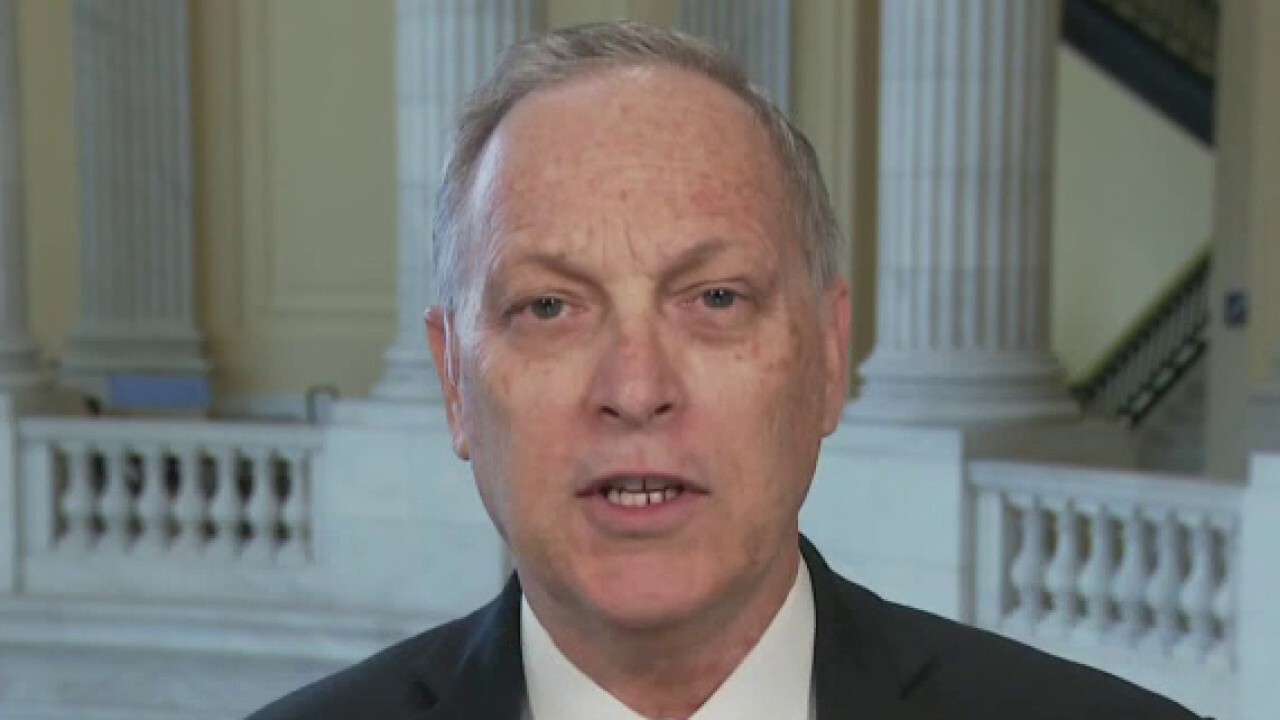 Rep. Biggs, co-chair of border security caucus, says issue is uniting conservatives
Fox News
Rep. Andy Biggs, the co-chair of the House Border Security caucus, told Fox News on Saturday that the crisis at the border is uniting the conservative base -- although he says that sentiment is not shared in Washington D.C.
"They're getting slammed right now," he said of Border Patrol agents, who he said were encountering as many as 3,500 migrants a day. A number of Republicans have sounded the alarm about a brewing crisis at the border, and pointing to Biden's moves to end the Migrant Protection Protocols (MPP) end asylum agreement and impose restrictions on deportations by Immigration and Customs Enforcement (ICE).
More Related News
Cuban diplomat Bruno Rodríguez Parrilla says an unknown individual has thrown a pair of Molotov cocktails at his country's embassy in Washington, D.C.
Six people have died and one remains in critical condition after a train versus SUV collision in Plant City, Florida, Saturday night. Officials have released identities.
Sen. Bob Menendez, D-N.J., is reportedly expected to reveal plans for a re-election campaign in 2024 Monday after his latest federal indictment on corruption charges.
Life Issues Institute President Bradley Mattes spoke with Fox News Digital on recent federal charges against pro-life activists by the Department of Justice.
Less than half of U.S. nurses say they are "fully engaged" while on the job, according to the 2023 National Nursing Engagement Report from PRC, which surveyed 1,923 RNs from 37 U.S. hospitals.
Biden's urban bureaucracy fails Blacks by ignoring devastating problem. HUD Secretary Fudge and other Biden Democrats won't discuss the decline of the Black family.
Republican presidential candidate Vivek Ramaswamy is taking a hawk-like approach to China after previously doing business in the Communist state as the CEO of Roivant.
Sen. Marsha Blackburn, R-Tenn., is questioning HHS Secretary Xavier Becerra in a letter about the handling of unaccompanied minors at the southern border.
A former CIA officer charged with sexually abusing and photographing more than two dozen unconscious women has tapped a pair of trial experts who specialize in false memories.
Rep. Alexandria Ocasio-Cortez, D-N.Y., agreed that she owns a non-union made vehicle despite supporting the UAW strike because it was purchased during the pandemic.
A New Jersey man was charged with first and second-degree murder after a woman was found dead inside his truck at a Costco distribution center in Monrovia, Maryland.