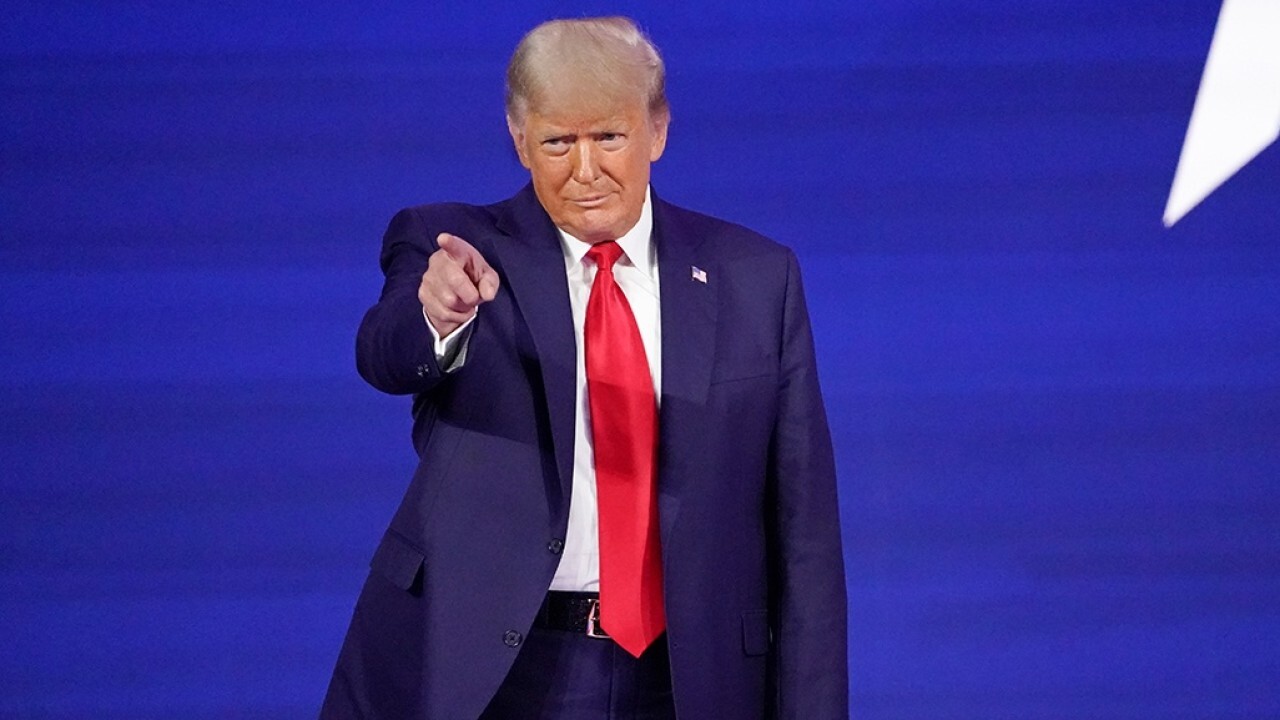 Rep. Banks warns GOP 'destined' to lose elections if it rejects Trump and his voters
Fox News
Rep. Jim Banks, R-Ind., said on Saturday that Republicans are "destined" to lose in 2022 and 2024 if it rejects former President Donald Trump, his voters and an agenda he said makes the GOP the "party of the working class."
"President Trump has taught us a lot about appealing to working class voters, he made our party the working class party again," he said. Banks identified issues the GOP should pursue like tackling China, being pro-family, setting an agenda of peace through strength abroad, pushing back against Big Tech and "restoring trust in our elections."
More Related News
South Carolina Democrats warned that Black voters were questioning their loyalty to the Democratic Party as President Biden continues to struggle in the polls.
Democratic Sen. Chuck Schumer, the highest-ranking Jewish official in U.S., addressed an alarming rise in antisemitic incidents since Hamas' attack on Israel in October.
Chicago Mayor Brandon Johnson pinned blame for the city's migrant issues on his predecessor, former Mayor Lori Lightfoot, during a press conference.
The Coast Guard has called off a search for four crew members missing from a Bangladeshi bulk cargo ship vessel in Louisiana. The men went missing Monday.
House Speaker Mike Johnson, R-La., will join Senate Republican leaders for a crucial meeting Wednesday on the $106 billion national security aid package.
EXCLUSIVE: House Republicans are launching a "one-stop-shop" website for all things related to the impeachment inquiry against President Biden, Fox News Digital has learned.
A Florida grand jury is calling for legislation to track the immigration status of those arrested in the state, after a lengthy report documenting the effects of the migrant crisis.
The Central Intelligence Agency sent a reminder to staff about social media posts after a CIA officer shared a pro-Palestinian image two weeks following the Oct. 7 attack on Israel.
The Sumter County Sheriff's Office in South Carolina, with help from the Lee County Sheriff's Office, arrested a truck driver accused of stealing thousands of dollars of poultry.
Top GOP senators are demanding the Biden administration yield answers to Congress on its plans to implement "voter mobilization" efforts.
A U.S. military V-22 Osprey aircraft crashed off Yakushima Island in Japan on Wednesday with six people onboard. The conditions of the personnel were not immediately available.