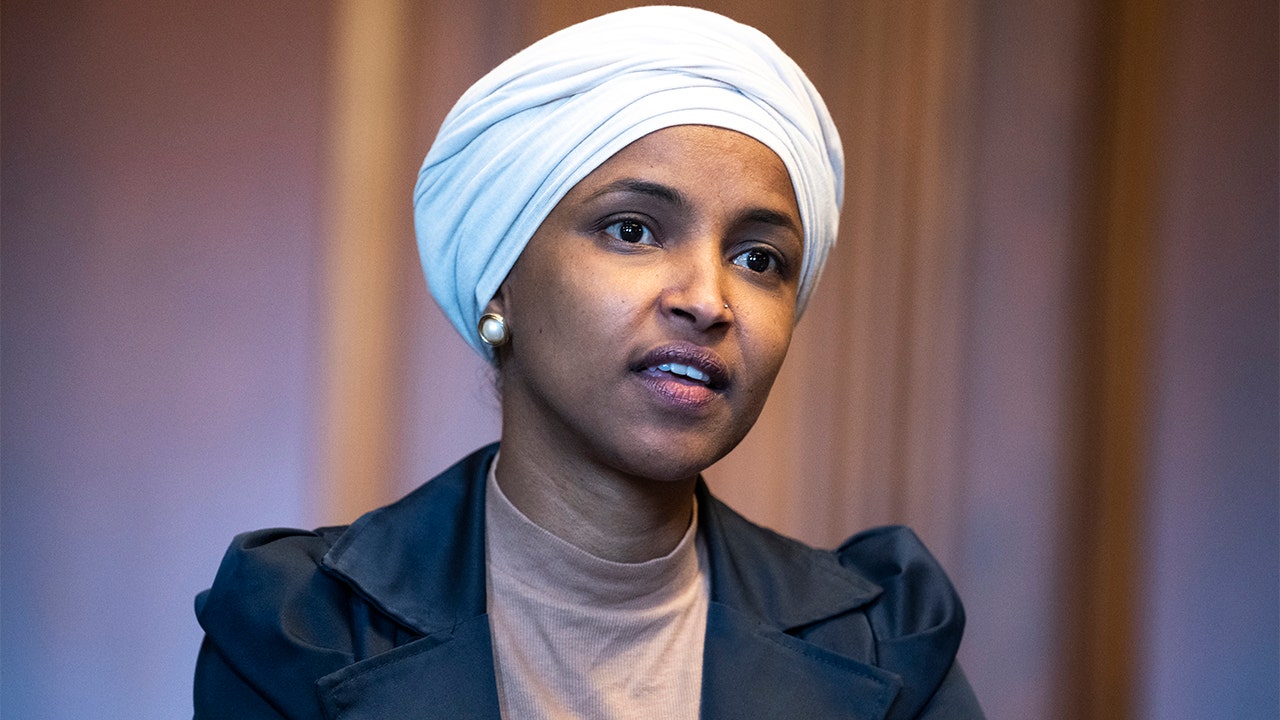 Rep. Ilhan Omar calls McCarthy speakership agreement a 'deal with far right insurrectionists'
Fox News
Democratic Rep. Ilhan Omar took to Twitter on Friday and called Republicans who cut a deal to make Rep. Kevin McCarthy the Speaker of the House "far right insurrectionists."
"Hard to overstate how dangerous this is," Omar added. Andrew Mark Miller is a writer at Fox News. Find him on Twitter @andymarkmiller and email tips to AndrewMark.Miller@Fox.com.
McCarthy was elected House Speaker of the 118th Congress late Friday night in the 15th vote by a narrow margin after negotiating a deal with a group of Republican holdouts that made changes to the way legislation is handled, the way the House is procedurally run, put safeguards on excessive spending, as well as other changes.
More Related News
Democrats and Republican lawmakers are sounding the alarm that the Biden administration's ESG priorities may be detrimental to the financial well-being of Americans.
One family-owned California diner is bearing the brunt of high energy prices and rampant inflation after they saw their natural gas bill spike 400% in one month.
Hunter Biden signed an application to seek an apartment in California, but the application wasn't for Hunter.
A new bill from Rep. Darrell Issa would prevent the federal and state government from pursuing plans to tax drivers by the mile, an idea officials have been looking at for a decade.
The Associated Press released new details Wednesday in the arrest of "Dances With Wolves" actor Nathan Chasing Horse who is facing charges for multiple sex abuse crimes.
As he seriously considers a presidential run in 2024, former Republican Gov. of Arkansas Asa Hutchinson will get a helping hand from a super PAC backed by a $1 million contribution
Defense Secretary Lloyd Austin and Philippine President Ferdinand Marcos Jr. announced a new agreement to house American troops and military supplies in the Pacific.
MSNBC host Joy Reid has regained her status as the person who says the craziest things after host Tiffany Cross was canned.
A teacher at Heritage High School in Rockdale County, Georgia, is hospitalized after being physically assaulted by a ninth grader last month. The attack left her with a broken leg.
Rep. Alexandria Ocasio Cortez and a handful of other federal lawmakers had paid thousands from their campaigns to Sing Tao U.S., a registered Chinese foreign agent.
Rep. Matt Gaetz is urging his colleagues to support a bill he introduced that would abolish the Bureau of Alcohol, Tobacco, Firearms and Explosives (ATF).