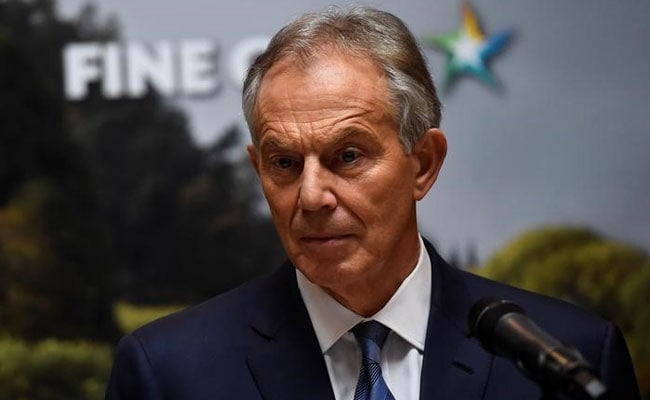 Queen Elizabeth Announces Knighthoods For Former UK Prime Minister, Covid Officials
NDTV
Queen Elizabeth II personally appointed UK former prime minister Tony Blair as Knight Companion of the Most Noble Order of the Garter, the most senior order of knighthood.
Queen Elizabeth II on Friday announced a knighthood for former prime minister Tony Blair, while the traditional New Year's Honours also decorated officials who spearheaded Britain's fight against Covid-19.
The Queen personally appointed Blair as Knight Companion of the Most Noble Order of the Garter, the most senior order of knighthood.
She previously knighted former Conservative prime minister John Major in this way in 2005.
Blair, now 68, defeated Major with a landslide Labour victory in 1997 and spent a decade in office.
More Related News
The attire was a part of the university's graduation, where the students were allowed to dress in whatever they wanted.
The tearful reunion ended a desperate search for Maryam since the chaotic days of August 2021 when the Taliban took control of the Afghan capital, sparking a panicked mass flight
The H-1B visa is a non-immigrant visa that allows US companies to employ foreign workers in speciality occupations that require theoretical or technical expertise.
Mr Biden joked that he only made a public appearance because he heard there would be ice cream before discussing the Nashville tragedy.
"SVB failed because the bank's management did not effectively manage its interest rate and liquidity risk," the Fed's vice chair for supervision Michael Barr said.
The torpedoes are being developed for deployment on the Belgorod and Khabarovsk nuclear submarines.
SVB, a key lender to the tech industry since the 1980s, became earlier this month the biggest US bank to fail since the 2008 global financial crisis following a run on deposits.
Nearly two weeks after Macron rammed the new law through parliament using a special provision sidestepping any vote, unions have vowed no let-up in mass protests to get the government to back down.
The publisher of the Daily Mail, Associated Newspapers, is bidding to end the claims brought by high-profile figures, including Harry and the singer Elton John, over alleged unlawful activity at its titles.
In the clip, the writer predicted that ''the most intelligent inhabitants of the future world won't be men or monkeys, they will be machines.''
Located around 300 kilometres (186 miles) from the Russian capital, the town of 37,000 people has all the outward signs of patriotic support for the year-long campaign seen across the country.