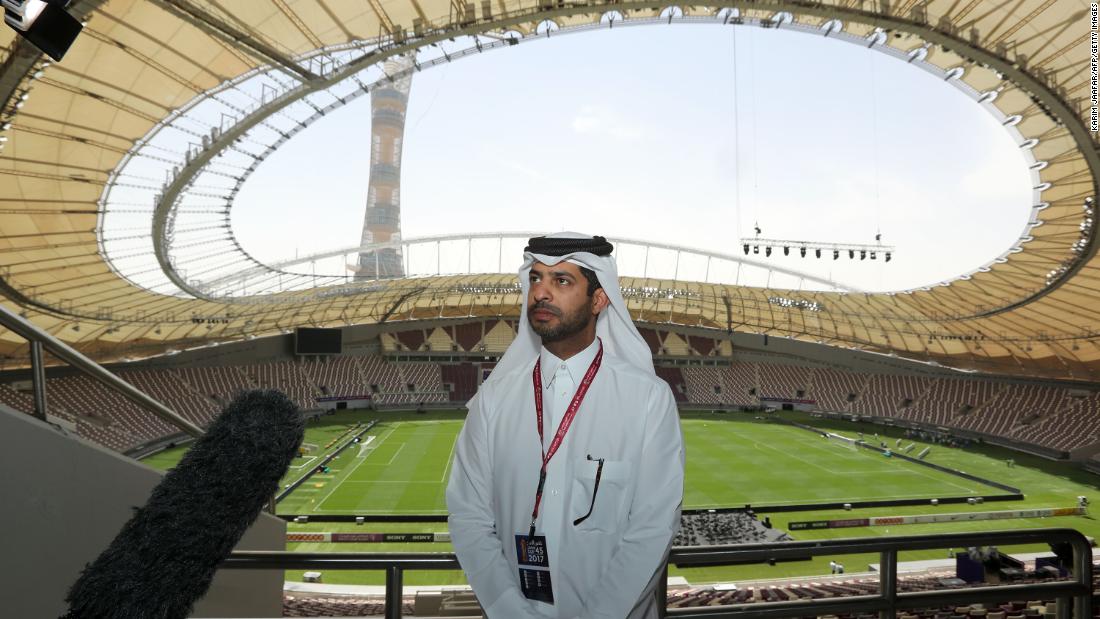 Qatar 2022: Amid ongoing human rights concerns, World Cup chief promises host nation is 'tolerant' and 'welcoming'
CNN
With less than a year to go before the start of the 2022 FIFA World Cup, questions surrounding host nation Qatar's handling of humanitarian issues show few signs of abating -- specifically concerning the state's anti-homosexuality laws.
Nasser Al Khater, the chief executive of the tournament's organizing committee, insists that Qatar has been treated "unfairly and unjustly" since it earned the right to host the tournament 11 years ago.
"We know that the World Cup brings with it a certain amount of scrutiny. We've seen it in the past," Al Khater told CNN Sport's Amanda Davies. "But if it's something that's going to be catalyst for change, we're all for it."
More Related News
Chelsea boss Thomas Tuchel has said he "did not like" comments made by Romelu Lukaku after the striker revealed he was unhappy with the current situation at the club and expressed his desire to one day return to former club Inter Milan.