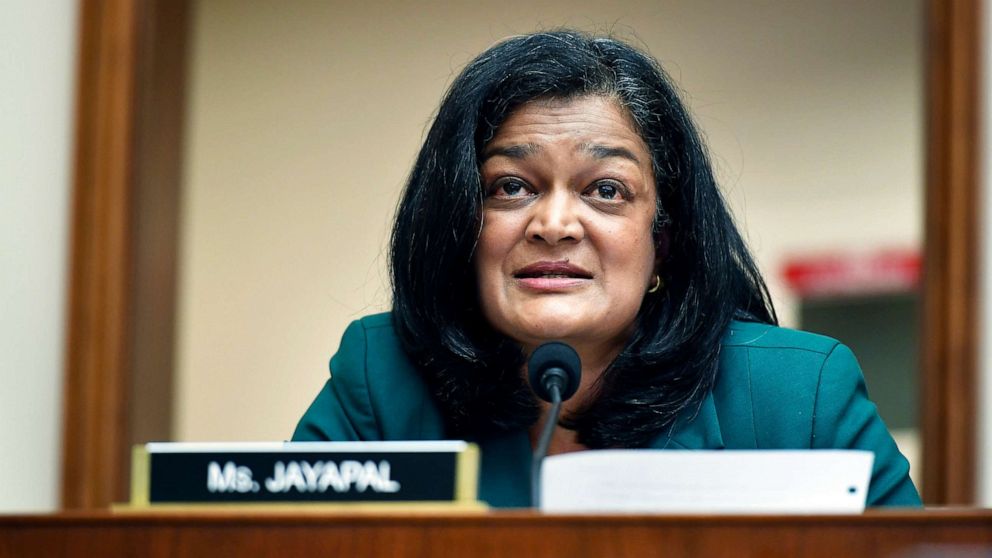 Progressives push Democratic leaders to think big on infrastructure
In a letter to Senate Leader Chuck Schumer and House Speaker Nancy Pelosi, nearly 60 Democrats called for a package that "truly meets this historic moment."
As Senate Republicans prepare to deliver a revised infrastructure proposal to the White House this week, progressive House Democrats are pushing party leaders to keep thinking big -- warning against a narrow package. A letter, obtained first by ABC News, calls on Democratic leaders to be skeptical of Republican overtures -- and underscores the delicate balance President Joe Biden must strike inside his own party as he works to secure another major legislative achievement. "While bipartisan support is welcome, the pursuit of Republican votes cannot come at the expense of limiting the scope of popular investments," nearly 60 House Democrats, led by Congressional Progressive Caucus Chair Rep. Pramila Jayapal, D-Wash., wrote in a letter to House Speaker Nancy Pelosi, D-Calif., and Senate Majority Leader Chuck Schumer, D-N.Y. Progressives have called on Democratic leaders to "pursue a larger up-front investment" in infrastructure "that truly meets this historic moment," beyond the roughly $2 trillion proposal first introduced by Biden to kick-start negotiations with Republicans.