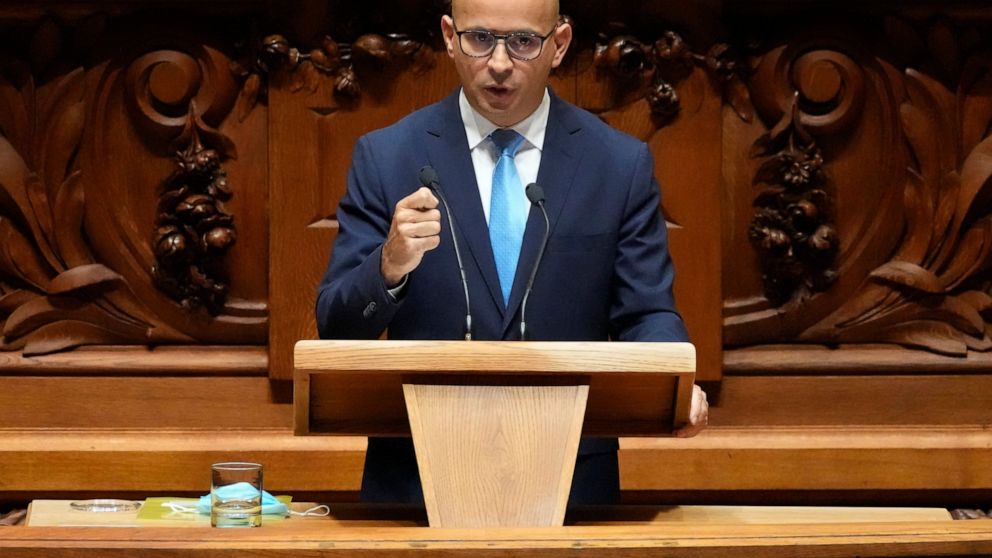 Portuguese govt faces budget vote defeat; election likely
ABC News
Portugal's parliament is poised to reject the minority Socialist government's proposed state budget for 2022
LISBON, Portugal -- Portugal's parliament was poised to reject Wednesday the minority Socialist government's proposed state budget for 2022, a move that would likely trigger a snap election and put a brake on the country's post-pandemic recovery plans.
The moderate Socialists were deserted by their hard-left allies from the Communist Party and the Left Bloc who have helped shore up the government's power over the past six years by voting for its policies or abstaining.
Prime Minister António Costa said he wouldn't quit even if he was defeated.
"The government's duty, my duty, is not to walk away when things become difficult," Costa told lawmakers. "We have to face up to difficulties."
More Related News
Over 1,500 migrants are living in a warehouse in Belarus amid the migration crisis with Poland that the EU accuses Alexander Lukashenko of engineering.
Pope Francis' trip to Cyprus and Greece this weekend is drawing fresh attention to the plight of migrants on Europe's borders
Lebanese have been losing business opportunities and contracts in recent weeks as a result of a diplomatic crisis between their government and Saudi Arabia
Rights groups say Israel failed to investigate shootings that killed more than 200 Palestinians and wounded thousands at violent protests along the Gaza frontier in 2018 and 2019
Laos, an isolated, mountainous nation of 7 million people wedged between China, Vietnam and Thailand, is opening a $5.9 billion railway its leaders hope will energize its economy, but it may pile on dangerously high debt
Mexican President Andrés Manuel López Obrador is holding a massive rally in Mexico City to mark the mid-way point in his six-year term, amid polls showing about two-thirds of Mexicans approve of his administration
Mexico announced a joint plan with the United States to send development and agricultural aid to Honduras, Guatemala and El Salvador, to stem the wave of migration from those Central American countries