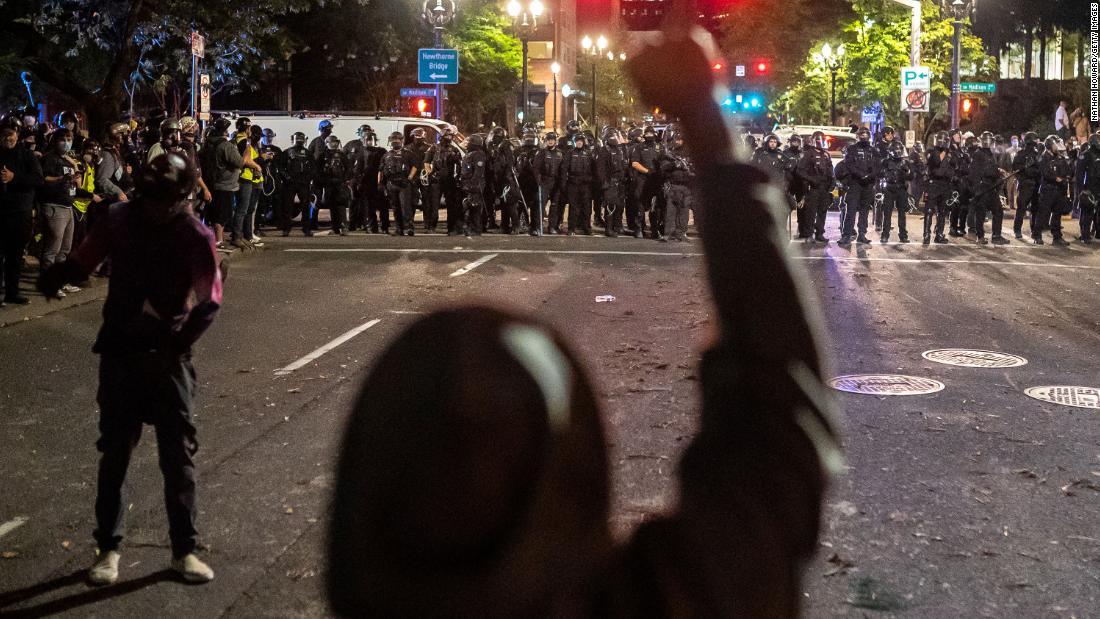 Portland police investigate 'dirty hippy' meme in training document making light of violence against protesters
CNN
The Portland Police Bureau is conducting an internal investigation into a training presentation for dealing with mass protests that included a meme describing violence against protesters that begins, "And the Lord said... Woe be unto you, dirty hippy."
"I am disgusted that this offensive content was added to a training presentation for our police officers," Mayor Ted Wheeler said in a statement released Friday.
The image, which appeared at the end of a 110-page PowerPoint presentation, shows a photo of a person in tactical gear attacking what appears to be an unarmed protester. The accompanying message, written as mock Bible verses, states that, "They may christen your heads with hickory, and anoint your faces with pepper spray." It goes on to refer to people being "cuffed and stuffed," as well as "stitched and bandaged."
More Related News
In a statement Tuesday, the Department of Energy announced the release of 13.4 million barrels of oil from the strategic petroleum reserve.
"Snow White and the Seven Dwarfs" is getting a live-action remake, but Emmy winning actor Peter Dinklage isn't sure it should.
Federal prosecutors are reviewing fake Electoral College certifications that declared former President Donald Trump the winner of states that he lost, Deputy Attorney General Lisa Monaco told CNN on Tuesday.
Peter Bergen writes that Robert F. Kennedy Jr. has become one of the leading voices in the anti-vaccination against Covid-19 movement, and he is imperiling the lives of countless Americans in the process