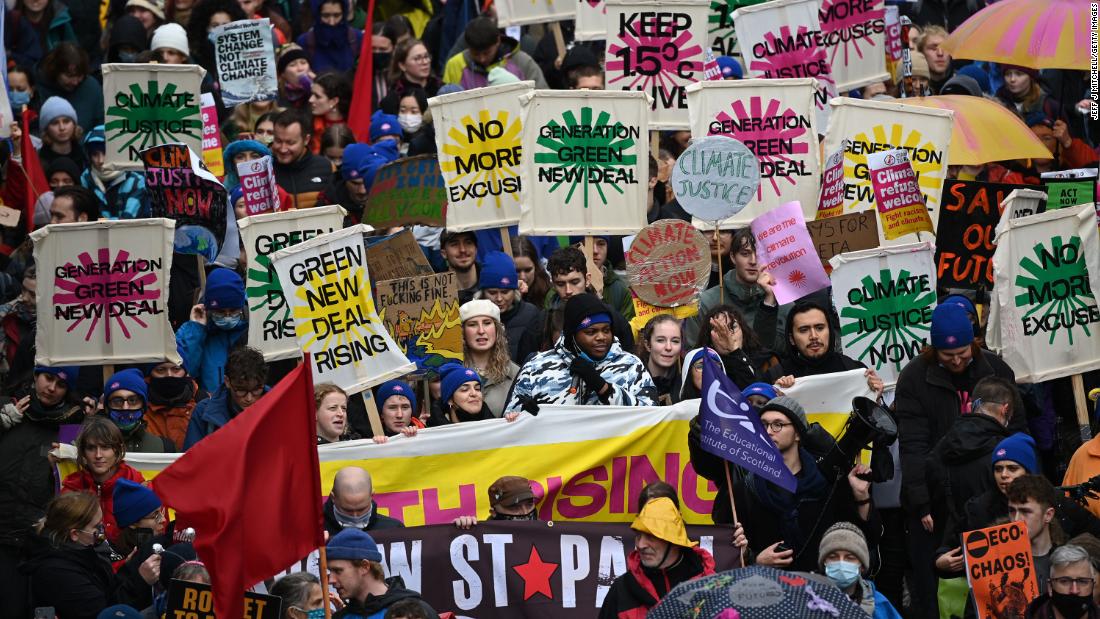 Politicians are failing to deliver climate justice. Lawyers and scientists could do it in court
CNN
Three climate activists in the UK are challenging the High Court to hear their case, in which they hope to sue their government for its role in the crisis. Its one in a booming number of litigation cases that are leaning on science to bring about justice.
It was simple but strong message -- while negotiators made agreements to delay action, island nations in the Pacific such as Tuvalu are sinking in rising seas, and could be swallowed entirely as soon as the end of this century.
There are many opinions on whether COP26 was a success or failure. However, there's one thing that the most climate-vulnerable countries left utterly disappointed about -- there was no agreement to get wealthy nations, which are most responsible for the climate crisis, to pay compensation for the havoc that climate change is wreaking on the frontlines of the crisis. The much-anticipated summit did little for climate justice.
More Related News
Vice President Kamala Harris' chief spokesperson and senior adviser Symone Sanders is leaving the Biden administration at the end of the year, according to a source familiar with the decision.
Scientists don't know yet exactly how well the current Covid-19 vaccines protect against the new Omicron variant that is now here in the US, but what they do know is that people shouldn't wait to get a vaccine or booster.
President Joe Biden has spent hours over the last week peppering his medical team with questions about the quickly spreading Omicron variant of the coronavirus, pressing them for more data and asking when his team would know more.
CNN reporters offered up three television reports this week on the US drug crisis, looking at opioids, heroin, meth and fentanyl in an attempt to show how they enter communities, the toll they take and efforts to cut down on them.
Dozens of women who say they were sexually abused by former gynecologist Robert Hadden reached a settlement with the hospital system that employed him that will allow them to seek money from a $71.5 million victims' compensation fund.
Former President Donald Trump showed "a flagrant lack of regard for public health" and endangered White House staff by not disclosing a positive Covid-19 test he received last year, his former communications director said Wednesday.
The House select committee investigating the January 6 attack on the US Capitol approved on Wednesday night the report to hold former Department of Justice official Jeffrey Clark in contempt of Congress for defying his subpoena by refusing to answer questions during a recent deposition and failing to hand over documents to the panel.