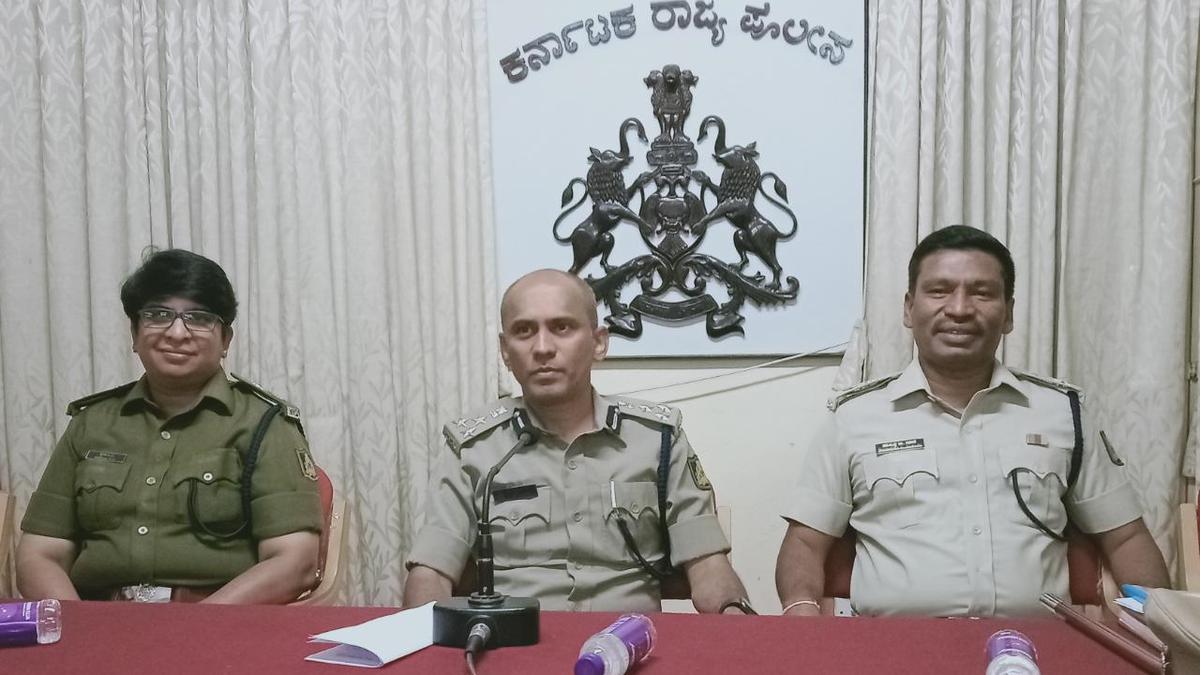 Police arrest three, crack attempt to murder case
The Hindu
Sri Ram Sene leader and associate injured in firing by rival over financial disputes in Belagavi
The police on Sunday arrested three people on the charge of attempt to murder Sri Ram Sene leader Ravi Kokitkar and his associate Manoj Desurkar in Belagavi. The incident occurred on Saturday night.
The accused are 41-year-old Abhijit Somnath Bhatkhande from Patil Mal in Belagavi, 32-year-old Rahul Ningani Kodachawad and 25-year-old Jyotiba Gangaram Mutagekar, both from Bastawad.
The motive is suspected to be a financial dispute between Abhijit Bhatkhande and Ravi Kokitkar.
The police have recovered a country-made pistol and the scooter used in the offence.
The groups involved have had financial transactions for over three years, but there were some differences over payment of arrears, the police said.
Abhijit Bhatkhande was seriously injured after an attack by unidentified miscreants on January 1. He suspected Ravi Kokitkar's involvement in the attack. Also, a case was registered in the Shahapur Police Station. However, this only led to an escalation in rivalry between the two groups.
Meanwhile, Police Commissioner M.B. Boralingaiah told presspersons that four teams led by Deputy Commissioner of Police Ravindra Gadagi solved the case within a day. He congratulated the teams.
More Related News
Effort for reduction of recurring accidents involving motorists and pedestrians
A total of 1,250 farmers were selected for assistance through individual plans with 10 actionable points for their kharif crops.
The advocates win the sixth edition of CJ's XI versus AG's XI by seven wickets; it is the fifth time that the lawyers have lifted the winner's trophy in the last six years
PALAKKAD A two-day State professional family conference titled Proface organised by the Wisdom Youth
Parts of our history and rich culture and Heritage on the brink of collapse with sinking Joshimath: SJM
Prime Minister Narendra Modi was addressing an NCC rally at the Cariappa Ground in Delhi Cantonment.
'Humanity must unite' is the theme of the festival, which will be held from Feb 5-14
The move follows a review meeting held with senior police officers on January 19, where the complied data revealed a substantial increase in the number of grave crime cases reported in 2022 compared to 2019
The domestic goat (Capra hircus) is a familiar presence in the rural landscape of India and in many
MADURAI Education and equal opportunities for women are the core of Dravidian philosophy and are at
'We are keen on proving that we represent the Kazhagam [AIADMK] genuinely and consider the bypoll an occasion to gain the public's confidence'