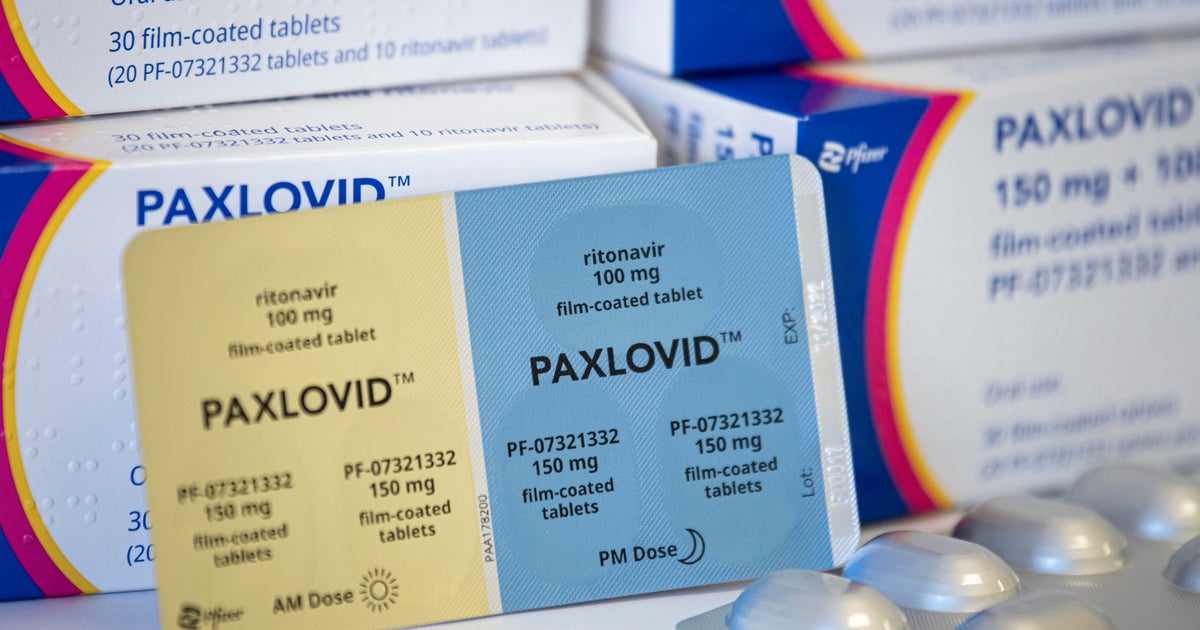 Pfizer's Paxlovid still free, for now, after FDA grants full approval to COVID drug
CBSN
The Biden administration will continue to manage the distribution of free courses of Pfizer's Paxlovid treatment for COVID-19 for at least another few months, the drugmaker said, even after the Food and Drug Administration granted Pfizer full approval Thursday to market the pills.
"At this time, the U.S. government will continue to oversee the distribution of PAXLOVID, and U.S. residents eligible for PAXLOVID will continue to receive the medicine at no charge," Pfizer said in a release.
Federal officials have previously said that the widely-expected approval of the drug, as well as the unwinding of the public health emergency earlier this month, would have no immediate impact on distribution of government-bought supplies of the pills.
More Related News
A small plane crashed in western New York on Tuesday afternoon, killing two people, officials said.
People in New York City and across the northeastern United States woke up Tuesday morning to an unusual sight. Depending on the time, early risers reported witnessing either the moon or the sun bearing a reddish glow. It was not the first time in recent weeks that both the sun and the moon have turned red in skies over various parts of the Northeast and the Pacific Northwest, as wildfires burning in eastern and western Canada continue to send smoke down the border.
An Iowa teenager who stabbed his father to death and used an ax to kill his mother in 2021 will spend the next few decades in prison before he's eligible for parole. Ethan Orton received a life sentence Monday with a chance of parole in 50 years.
Florida Gov. Ron DeSantis released a statement Tuesday touting his state's record in assisting Texas immigration authorities, including with more than 190 arrests, a day after Texas law enforcement officials recommended criminal charges over migrant flights arranged by the governor.
The youngest cohort of adults in the U.S. has a clear preference when it comes to where they'd like to own a home.
Drugmaker Merck is suing the U.S. government over its plan to allow Medicare to negotiate prices for a handful of drugs, calling it "extortion."
The statistics on Americans' lack of retirement readiness can be startling, with almost 1 in 3 older workers approaching retirement without a dime socked away. Now, one company is dangling a carrot it hopes will get more people saving: up to $250 in cash if they put money into a 401(k).
Washington — Secretary of State Antony Blinken is expected to travel to China for high-level talks in the coming weeks, in what would be his first trip to the country since tensions flared between Washington and Beijing earlier this year.
For the first time in its more than 40-year history, the Human Rights Campaign on Tuesday declared a "state of emergency" for LGBTQ+ Americans, issuing a guidebook alongside the national warning to help ensure safety for both LGBTQ+ residents and travelers alike. The news comes as LGBTQ+ Americans across the country begin to celebrate Pride Month.
Astrud Gilberto, the Brazilian singer best known for her smooth performance of "The Girl from Ipanema," has died at age 83.
The Guinness World Record for longest tongue on a living dog has a new title holder: Zoey the Labrador and German Shepherd mix, whose slobbery appendage measures a whopping 5 inches. For reference, the standard U.S. soda can is 4.83 inches long.