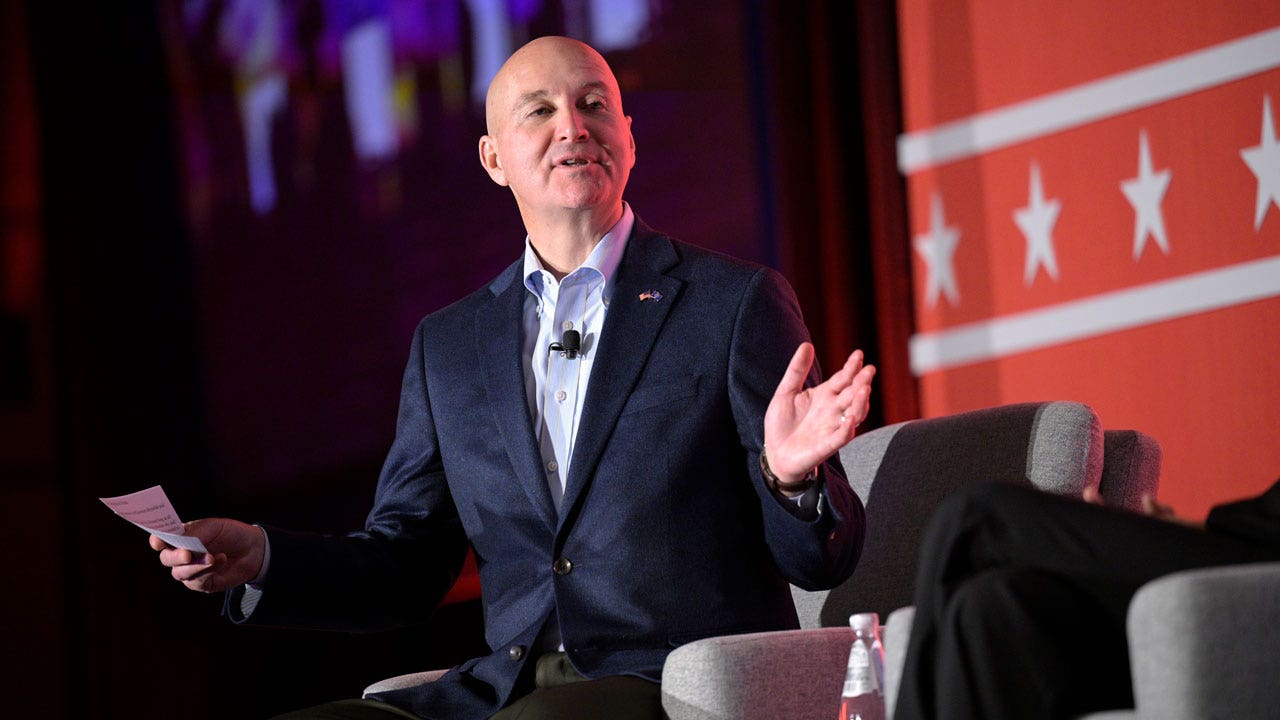 Pete Ricketts sworn in as 100th U.S. senator after Ben Sasse retirement
Fox News
On Monday former Nebraska Gov. Pete Ricketts was sworn in as the 100th U.S. senator, taking the place of former Sen. Ben Sasse, who retired to be president of the University of Florida.
"I'm very grateful for this unexpected opportunity to continue to serve the people of Nebraska," Ricketts said at a press conference at the time of his appointment. Brianna Herlihy is a politics writer for Fox News Digital.
Pillen said 111 people applied for the vacant seat, of which they interviewed nine. But Pillen said it was clear that Ricketts was the best person for the job.
More Related News
Many of America's most prominent corporations pose a "high risk" of canceling a contract or denying services for purely ideological reasons, according to a new report.
Tickets for an anti-capitalism event being headlined by Sen. Bernie Sanders, I-Vt., will cost those who want a front row seat nearly $100.
Maine regulators have given final approval to a wind power project that would provide electricity to a minimum of 450,000 homes in New England.
Democratic Pennsylvania House Speaker Mark Rozzi, elected earlier this month as a 'compromise candidate,' says he has no intentions of forfeiting the speakership in the future.