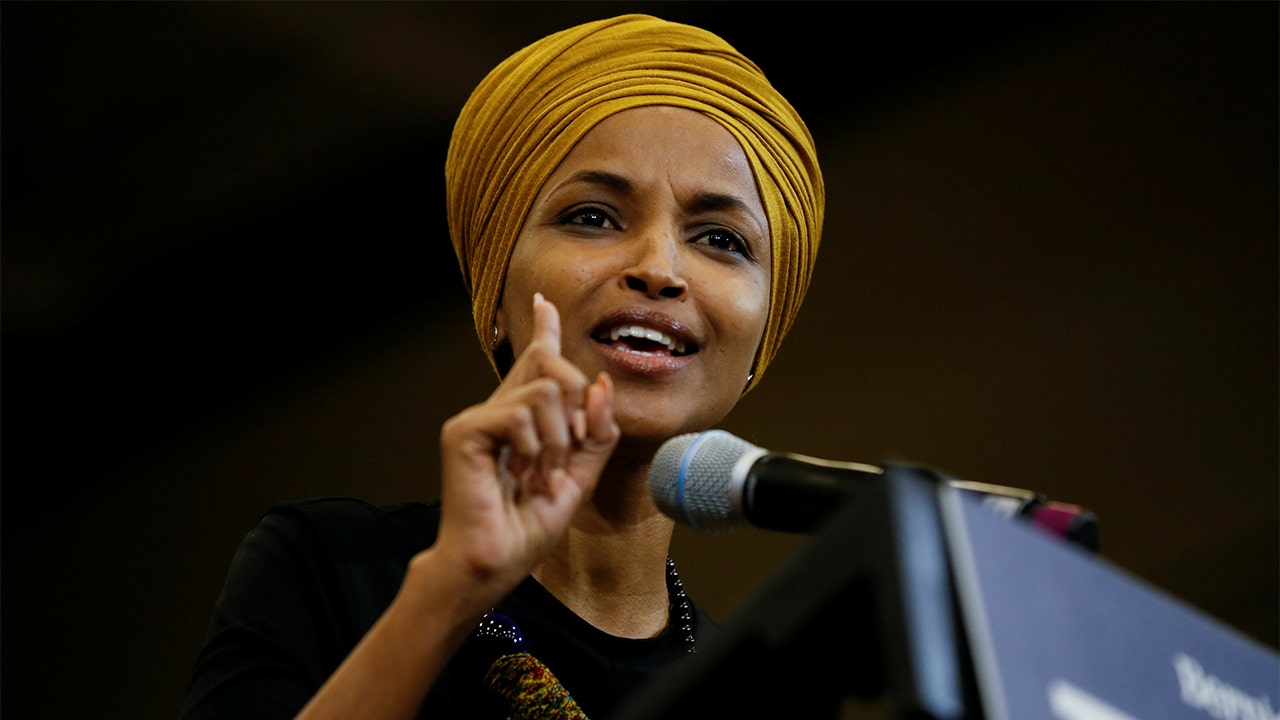 Pete Hegseth reacts after Ilhan Omar named vice chair of House foreign affairs subcommittee
Fox News
U.S. Rep. Ilhan Omar's promotion this week to a leadership position on a U.S. House subcommittee drew a sharp reaction Friday night from "Fox & Friends Weekend" co-host Pete Hegseth.
Omar, 38, now in her second term in Congress after initially being elected in 2018 and then reelected last year, has been named vice chairwoman of the House Foreign Affairs Committee's subcommittee on Africa and global human rights issues. The Democrat is a native of Somalia who emigrated to the U.S. with her family as a teenager. Her office confirmed her new assignment earlier this week, according to the Star Tribune of Minneapolis. "Upholding basic human rights around the world is a core priority for me and the Fifth District of Minnesota," Omar said in a statement, according to the newspaper. "As someone who represents a large African diaspora community and is the first African-born immigrant to serve in Congress, I am particularly excited to play a leadership role in overseeing our international aid and foreign policy on the continent."
More Related News
President Biden may end up meeting with Ukrainian President Volodymyr Zelenskyy during an upcoming trip to Poland that some have speculated could coincide with the one year anniversary of Russia's invasion.
French special forces operators boarded an Iranian smuggling vessel bound for Yemen this month, uncovering thousands of assault rifles and 20 anti-tank guided missiles.
The European Parliament's legal affairs committee unanimously voted to lift the protective immunity of two lawmakers who are allegedly linked to a major corruption scandal.
Michigan man Ibraheem Izzy Musaibli was convicted of providing material support to ISIS following a nine-day trial and just four hours of jury deliberation.
National security alarm bells are ringing due to Iran's warlike saber-rattling and terrorism in Latin America, prompting a warning from some in Congress.
Boris Johnson, the former prime minister of the United Kingdom, joined 'Special Report' following a visit with congressional leaders and a trip to Ukraine.