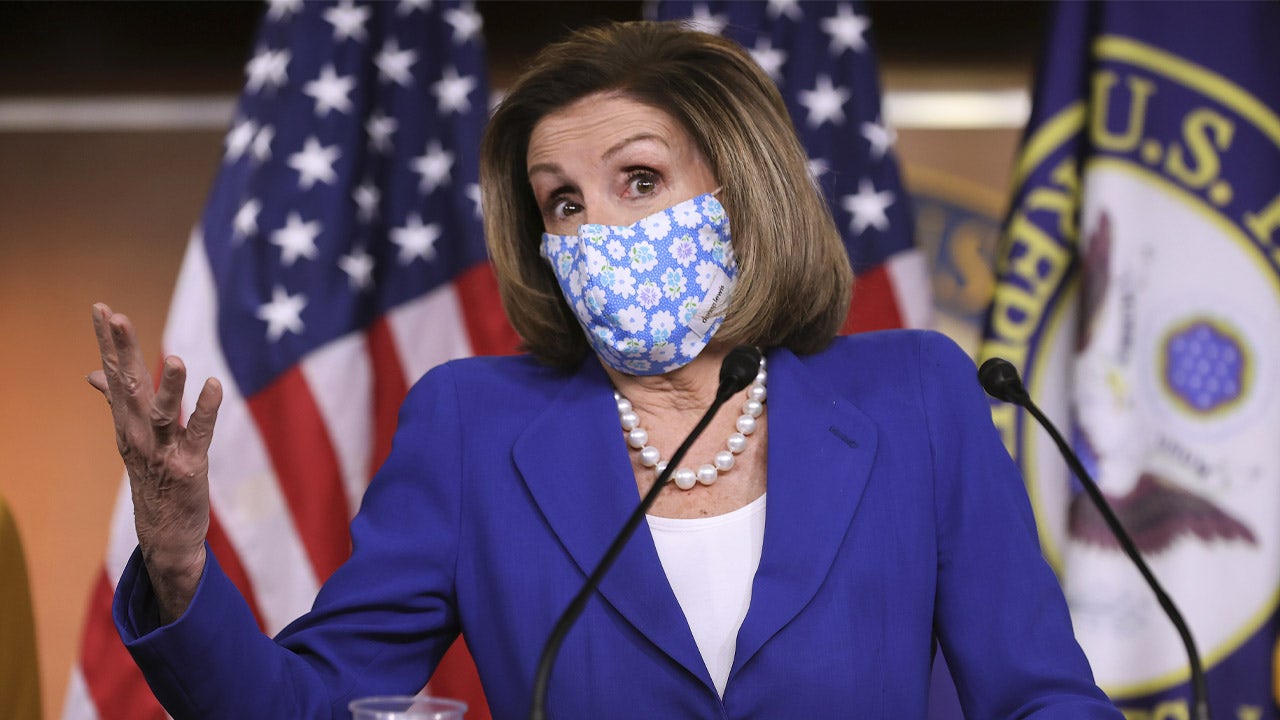 Pelosi distances from Tlaib's call to end policing, joining other Dems in calling for reform
Speaker Nancy Pelosi distanced herself Tuesday from a fellow House Democrat's call to end policing in America and instead pointed out that all police cannot be painted "with the same brush."
Pelosi touted the sweeping police reform bill that the House passed in March in honor of George Floyd, who died in May 2020 after former Minneapolis Police Officer Derek Chauvin allegedly knelt on his neck during an arrest for more than 9 minutes. "As I painfully watched the trial of Derek Chauvin during Holy Week, I was grateful that the House had already passed the George Floyd Justice in Policing Act," Pelosi said in a statement to Fox News. "This is all the more sad with the tragic killing of Daunte Wright this week. Our legislation provides a solution to systemic racism and does not paint all law enforcement with the same brush."