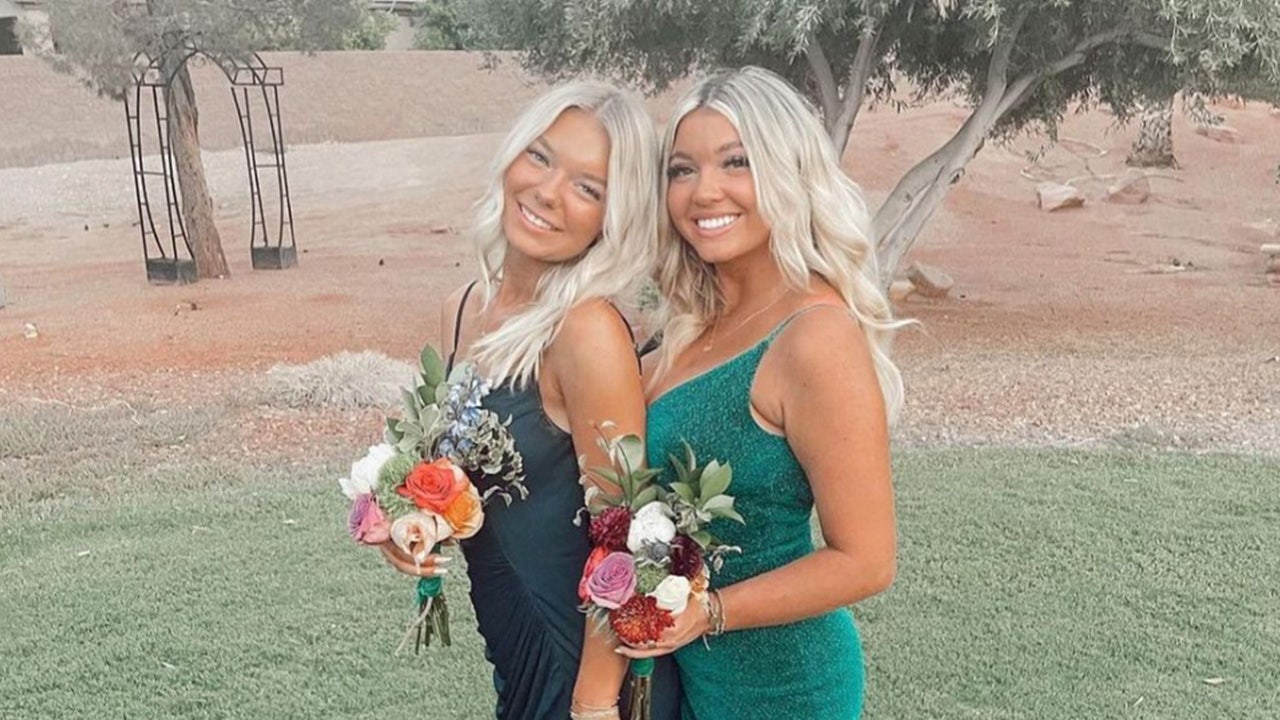 Parents of Idaho university murder victim vow ex-boyfriend's innocence in case: 'We stand behind Jack 1000%'
Fox News
The parents of slain Idaho college student, Kaylee Goncalves, spoke out on 'Lawrence Jones Cross Country,' maintaining their daughter's ex-boyfriend's innocence in the case.
"They're wasting their time with Jack," Kristi told Jones. "And Jack is just as distraught as we are. Jack is our family. Jack is 1,000%. 2,000% our family, and Jack is with us, and we stand behind him 100%." Bailee Hill is an associate editor with Fox News Digital. Story ideas can be sent to bailee.hill@fox.com
LA
"We are supporting him, and we know in our hearts and our minds and our souls and the depths of our soul, Jack is hurting," she continued. "Kaylee and Jack would have eventually been married. They would have eventually been married, and they would have eventually had children."
More Related News
Aerial footage shows the terrifying moments before and after a truck towing a float lost control at a Christmas parade in Raleigh, North Carolina.
Troopers with the Texas Department of Public Safety arrested two human smugglers in two separate incidents this month as part of Operation Lone Star.
Pastor Corey Brooks spent nearly a year on a Chicago rooftop. He wasn't just raising money for a community center — he was reviving the American Dream.
Nikki Haley commented on the 2024 presidential elections and whether or not she would run during a speech at at the Republican Jewish Coalition annual meeting in Las Vegas, Nevada.
The United States Conference of Catholic Bishops has voiced concern about the likely passage of the President Biden administration's Respect for Marriage Act.
CNN told Fox News Digital this week it was cutting ties with a freelance producer after a report found he had previously praised Hamas terrorists.
House Judiciary Committee Ranking Member Jim Jordan is seeking testimony from Attorney General Merrick Garland, FBI Director Christopher Wray and other DOJ officials.
Can Congress go 44 days without piling on more debt? It had better, because national debt could reach 138% of the economy, if lawmakers don't say no.
Virginia Governor Glenn Youngkin's office pushed back on Democrat claims that the state's draft revised education standards would ban teaching students about Martin Luther King, Jr.
A new bill introduced by Sen. Ted Cruz would bar the D.C. government from using federal funds to facilitate elections in which illegal immigrants can vote.
Sen. Steve Daines, Rep. Richard Hudson and Gov. Kim Reynolds were all voted in as GOP committee chairs, just days after Republicans gained control of the House of Representatives.