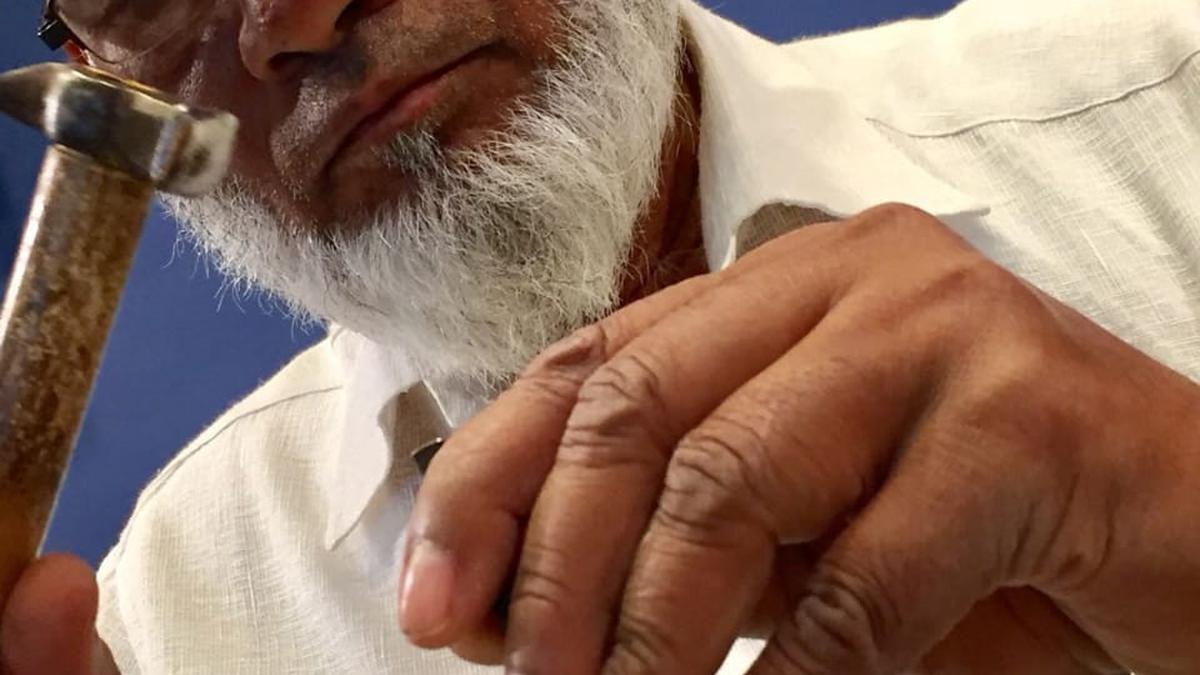 Padmashri Award for Bidri craftsperson
The Hindu
BELAGAVI
Shah Rashid Ahmed Khadri, a 67-year-old Bidri craftsperson from Bidar, is among the Padmashri Award winners this year.
He gained instant popularity when he sat working with his tools on the Karnataka Tableau at the Republic Day parade in 2011.
He has spent nearly five decades in the art that he learnt from his father Shah Mustafa Khadri, a master craftsman who was honoured by the Nizam of Hyderabad.
The Khadris were a family of limited means and Rashid could study only up to PU. His father, however, did not want him to be a Bidri craftsman as he felt they did not earn enough. He enrolled Rashid into English typewriting course. However, he began assisting his father who began losing eyesight due to old age.
He is a winner of Shilpa Guru Award, Rajyotsava Award and national award for handicrafts. He is a regular invitee to the Suraj Kund Mela, Dilli Haat and other exhibitions in India.
He has also served as a procurer for the Cauvery handicrafts museum in Bengaluru and a master trainee for various various craftsman training programmes of the Central and State governments.
His creations have been exhibited in the U.S., Europe, West Asia and Singapore.
More Related News
He added that he would not hesitate to import coal and mandate thermal plants to run at full capacity to ensure continued supply of electricity
OPS files affidavit objecting to EPS's application that ECI should take the amended bylaws on record ahead of the byelection to Erode (East) Assembly constituency.
Crushed between the State and the Indian Railways, nearly one-third of the people living in Haldwani
Passes away on the day his iconic movie Sankarabharanam was released in 1980
MADURAI William Shakespeare's much-loved comedy, Twelfth Night, proved to be a crowd-puller yet agai
Justice Anita Sumanth, however, grants liberty to them to appeal before the Central Goods and Services Tax officials
Left Front and Congress settle their dispute over four seats while the IPFT is contesting one seat more than the five allotted by ally BJP
The agency has alleged that a part of the 'kickback' was used for the Aam Aadmi Party's poll campaign ahead of the Goa Assembly election in 2022
He says the funds allotted for the projects should be spent within the financial year and the government comes under criticism if there is any delay in completion of the projects
The new web-based application is expected to save time spent by the public on registration