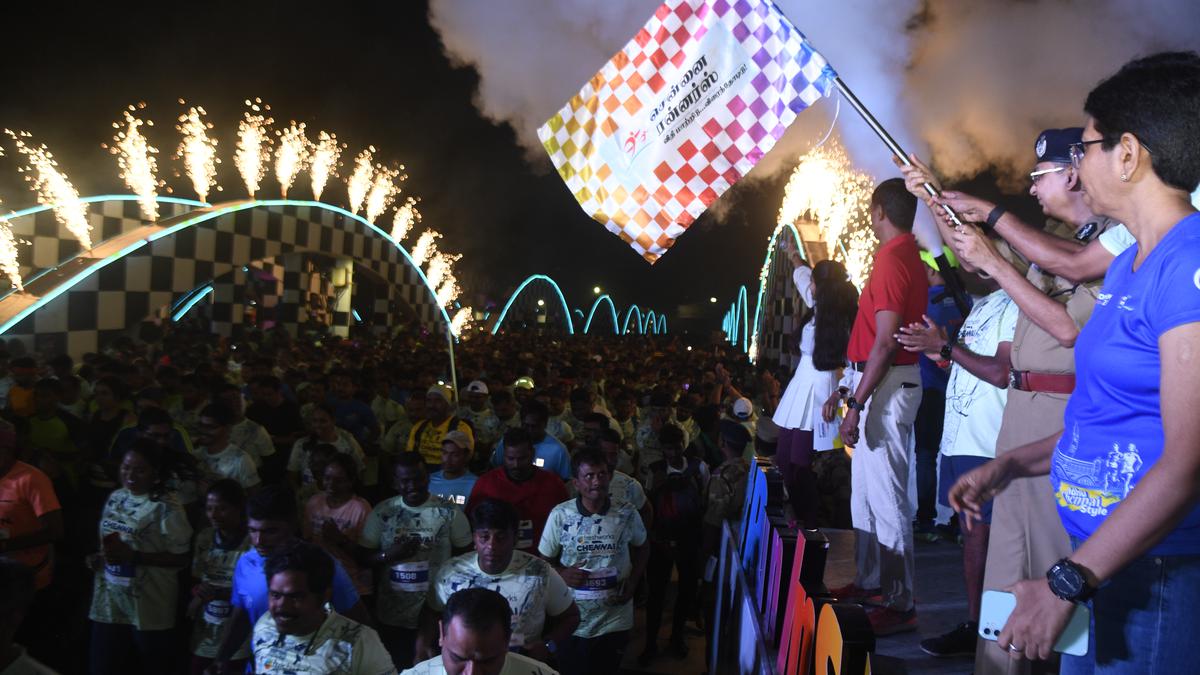 Over 20,000 participate in Freshworks Chennai Marathon 2023
The Hindu
CHENNAI
Over 20,000 runners participated across all categories in the Freshworks Chennai Marathon 2023, powered by Chennai Runners, on Sunday. A full marathon and twenty-miler started from Napier Bridge, while a half-marathon started from Olcott School in Besant Nagar. City Commissioner of Police Shankar Jiwal flagged off the 10-km run. As many as 30 debutant runners with visual impairment, 50 blade runners and 50 wheelchair runners also participated in the marathon this year.
More Related News
In the last Budget, ₹48,000 crore was allocated towards the Government's housing scheme
IMD further forecast light and moderate rainfall at many places over coastal Tamil Nadu and Puducherry on Wednesday and Thursday
The water will help irrigate 2,200 acres of agricultural land in 11 villages in Villupuram district and 1,000 acres in five villages in the Union Territory
Here is a quiz on interesting nuggets, historic facts and everything else that happened on January 31.
Trinamool Congress hits back at the National People's Party for backing the "foreigner-embracing" Citizenship (Amendment) Act after being accused of batting for Bangladeshis
Here are the key news stories to watch out for from Karnataka today
The 65-year-old was elected as MLA from the Erode Assembly constituency in 2001 and from the Erode (East) Assembly constituency in 2011; he has held various positions in trade, printing and petroleum dealers associations in Erode district
Artificial intelligence technology uncovered a previously unknown play by one of the nation's greatest authors, Felix Lope de Vega
PayPal says it will trim about 7% of its total workforce, or about 2,000 full-time workers, as tech companies look at cost-cutting measures