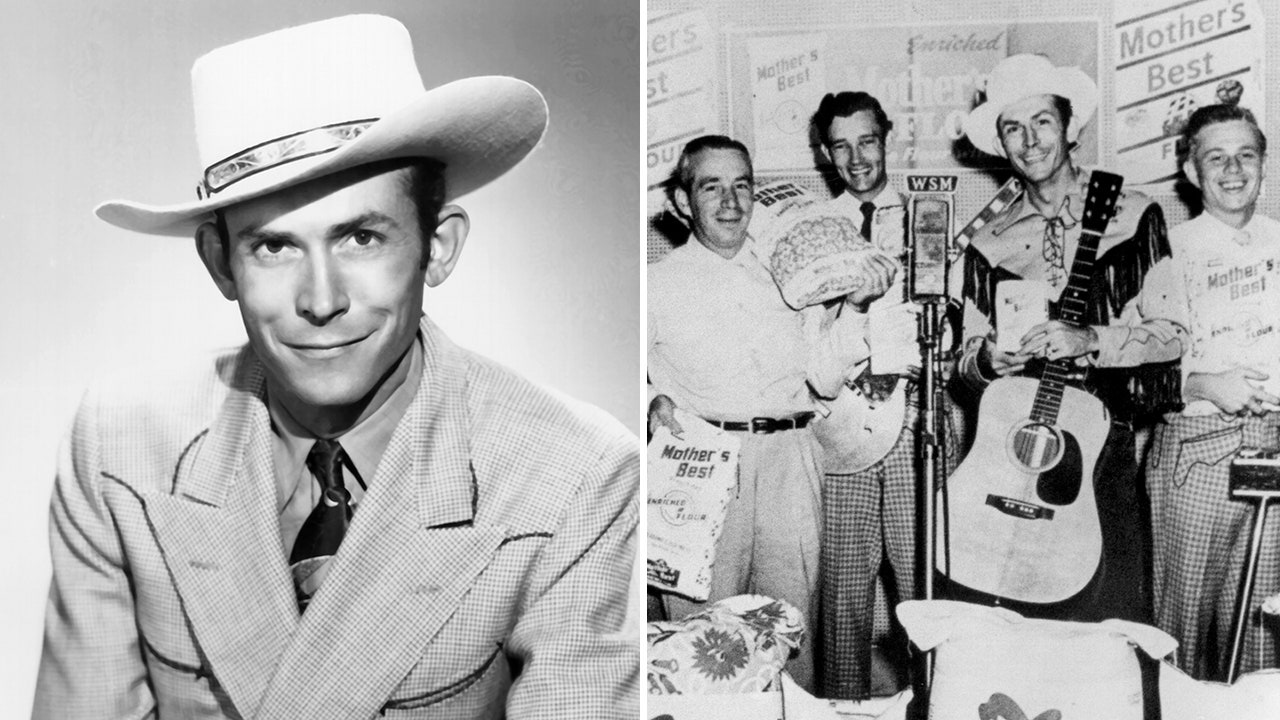 On this day in history, Jan. 1, 1953, country music legend Hank Williams dies
Fox News
Hank Williams was a country music icon from Alabama who rose to stardom in the 1940s. On this day in history, Jan. 1, 1953, Williams died at just 29 years old.
On this day in history, Jan. 1, 1953, music legend Williams passed away at just 29 years old. Brittany Kasko is a lifestyle production assistant with Fox News Digital.
Hank Williams was born Hiram King Williams in Mount Olive, Alabama, to a family of strawberry farmers and log company workers, according to the Country Music Hall of Fame.
More Related News
The Fox News Entertainment newsletter brings you the latest Hollywood headlines, celebrity interviews and stories from Los Angeles and beyond.
Jennifer Lopez praised husband Ben Affleck on social media after he went viral online during the Grammy Awards for his seemingly bored disposition.
Bonnie Raitt won song of the year at the 2023 Grammys, beating out artists like Taylor Swift, Adele and Beyonce. The win was a happy surprise for the musician, who has had a legendary 50-year career.
California's Black Music Collective, an official pre-Grammy event, has honored Lil Wayne, Dr. Dre, and Missy Elliott for their musical achievements.
Reese Witherspoon revealed how she totally screwed up an audition for Robert De Niro, and what he said to her about it 10 years later.
Buffalo Bills safety Damar Hamlin, recovering from his Jan. 2 collapse, attended a taping of "The Masked Singer" the same day he started an initiative to spread CPR awareness.
California Gov. Gavin Newsom's wife charged public schools in the state to screen her documentaries, making as much as $1.5 million, according to the watchdog group Open The Books.
Kelly Clarkson and Shania Twain were discussing past onstage mishaps when the "Because of You" singer admitted that her dress almost fell off during a past concert.
"1923" actor Harrison Ford got candid about his co-stars and responded with a risqué answer to what his thoughts were on Jason Segal in his previous work. Ford additionally praised Helen Mirren, saying she's "still sexy."
In a new interview, Sally Field revealed she turned down roles in two classic movies. By doing so, she left her A-list friend disappointed.
"80 for Brady" brings together four Hollywood icons – Jane Fonda, Lily Tomlin, Sally Field and Rita Moreno – for the first time in a movie about friendship, football and Tom Brady.