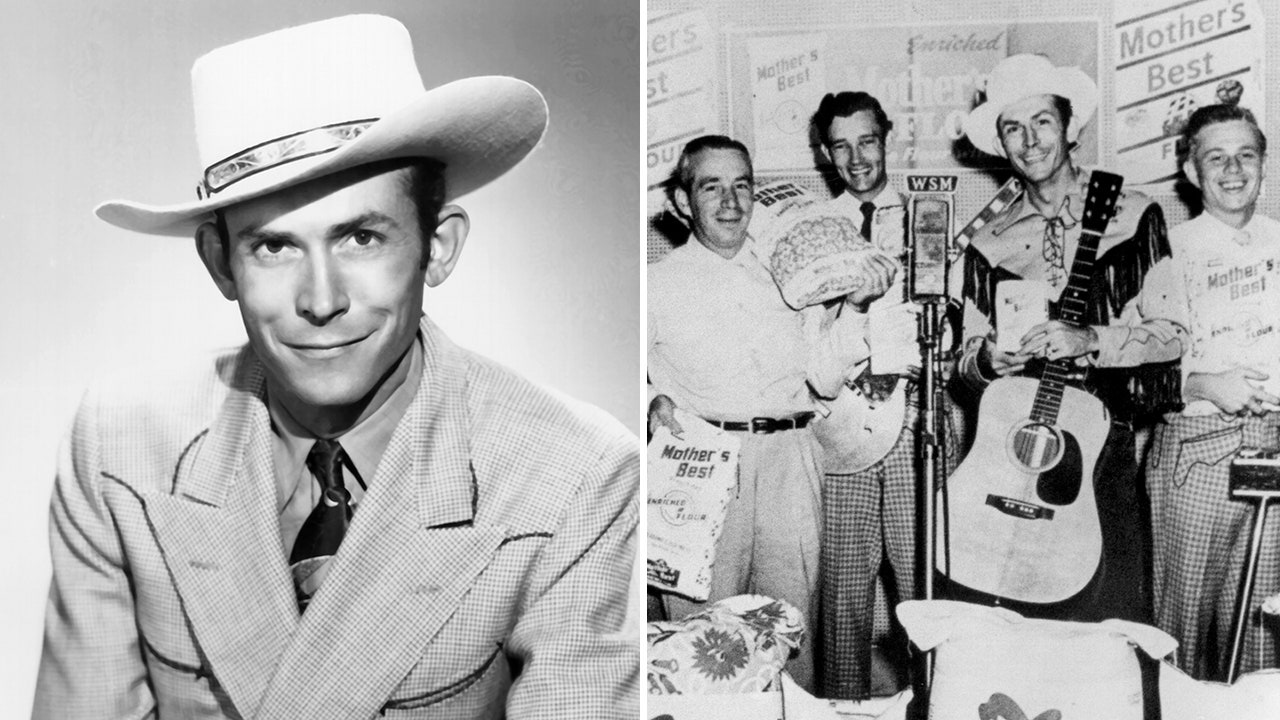 On this day in history, Jan. 1, 1953, country music legend Hank Williams dies
Fox News
Hank Williams was a country music icon from Alabama who rose to stardom in the 1940s. On this day in history, Jan. 1, 1953, Williams died at just 29 years old.
On this day in history, Jan. 1, 1953, music legend Williams passed away at just 29 years old. Brittany Kasko is a lifestyle production assistant with Fox News Digital.
Hank Williams was born Hiram King Williams in Mount Olive, Alabama, to a family of strawberry farmers and log company workers, according to the Country Music Hall of Fame.
More Related News
Supermodel Naomi Campbell, 53, admitted she battled with drug and alcohol addiction to surpress her feelings during tumultuous times, in a new documentary.
Kansas City Chiefs tight end Travis Kelce and pop superstar Taylor Swift aren't exactly hot and heavy, according to a new report from The Messenger.
Cindy Crawford revealed rare details about her relationship with Richard Gere. The supermodel was 22 when she met the 39-year-old actor, and they were married from 1991 through 1995.
Danny Masterson's wife, Bijou Phillips, filed for divorce on Monday shortly after the "That '70s Show" star was sentenced to 30 years to life in prison for forcible rape.
Todd and Julie Chrisley's daughter Savannah said that her parents are "serving a life sentence" due the extreme conditions that she alleges her parents are enduring while in prison.
"The Brady Bunch" star Christopher Knight opened up about what he learned from starring on the beloved show and how the entertainment industry "saved" him when he became a child actor.
Prince Michael, first cousin of Britain's Prince Philip, the late Duke of Edinburgh, has a photo memoir titled "Crown, Art, and Fantasy: A Life in Pictures" about his royal upbringing.
Ozzy Osbourne said his fourth surgery this week will be his final one related to his neck and back problems "regardless" because he "can't do it anymore."
Victoria and David Beckham were told to keep their relationship quiet when they first started dating in the 1990s so they would meet up in parking lots.
Hollywood actors Matthew McConaughey and Woody Harrelson could settle the debate of whether they are truly half-brothers, with the help of retired television personality Maury Povich.
Ryan Seacrest, who is set to take over as co-host of "Wheel of Fortune" in fall 2024, is reacting to Vanna White's contract renewal through the 2025-26 season.