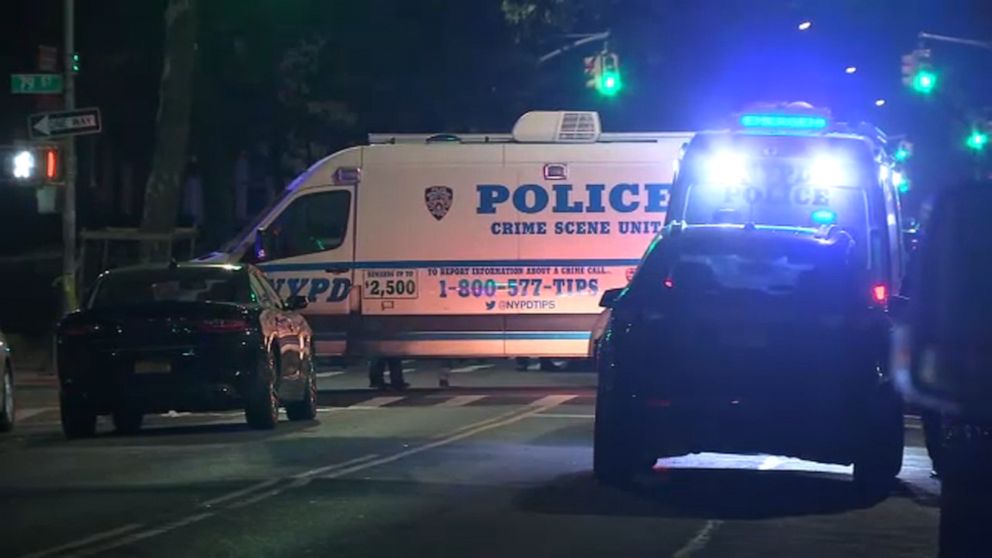 Off-duty female NYPD officer fatally shoots woman after finding her with partner, police say
ABC News
The police officer was taken into custody at the scene of the shooting.
A New York City police officer is in custody after she allegedly shot two women, killing one, at a home in Brooklyn.
The officer, who was off-duty at the time, is believed to have shot both women -- one of whom she was dating -- when they returned to the home where the officer's girlfriend lived.
Police said the off-duty officer shot a 24-year-old woman in her chest, "possibly more than one time," at the Bensonhurt home. She was taken to Maimonides Medical Center and was pronounced dead, police said.
The other woman, a 23-year-old, who was in the romantic relationship with the officer, was shot in the torso and is expected to survive, police said.
More Related News
Yvonne Llanes already knew her strength -- and her community.
Texas college student Madi, 21, traveled hundreds of miles for the procedure.
First lady Jill Biden hits the campaign trail Friday, hoping to help deliver victories for Democrats in two gubernatorial elections.
The CDC has released its public health guidance for the 2021 holiday season, offering up mostly general advice on how to prevent the spread of COVID-19.
Here are the key events in the Murdaugh family murders and scandals in South Carolina.
An independent Food and Drug Administration advisory panel on Friday voted to move forward with Johnson & Johnson vaccine boosters.
Michigan Gov. Gretchen Whitmer issued an executive directive Thursday to help residents of Benton Harbor access safe drinking water.