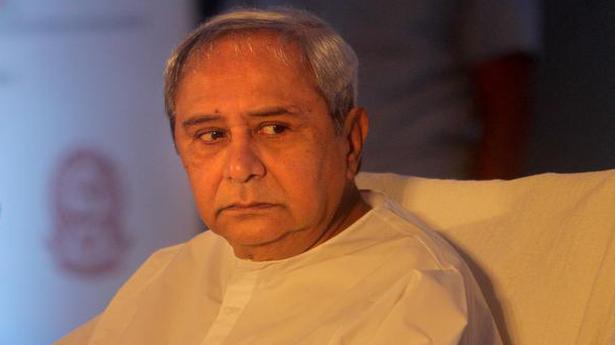 Odisha proposes to declare villages 'child marriage free'
The Hindu
Stringent criteria laid down for villages to be eligible for the tag
The State Government has laid down stringent criteria for villages, or wards in urban areas, to be eligible for the tag of child marriage free dwelling units.
According to the guideline, there should not have been any child marriage solemnized in the village or ward in urban areas, for a minimum period of two years, while the village level Child Protection Committee should have had regular quarterly meetings.
A village level mechanism must have been in place to track child marriages or for record keeping, and for checking the age proof of all marriages in the village.
The State Government had launched 'ADVIKA', a special programme, to connect adolescent girls with various government welfare programmes. In order to earn the tag of child marriage free dwelling unit, a village must have to ensure regular functioning of ADVIKA session with minimum attendance of 60% adolescents in their jurisdiction, on the Kishori Diwas. Moreover, at least 50% of adolescents must be using the ADVIKA APP.
Villages must maintain a database of all girls and boys aged between 10 and 19 years, mentioning their educational status, their enrollment in schools or colleges, and out of school children.
After recognition as a child marriage-free village, the government said village level committees should not lower their guard.
"The village level committee should meet regularly, and take stock of all awareness activities, prevention of potential child marriage cases, and conduct of ADVIKA sessions. Families identified as vulnerable, who are likely to get their girls or boys married early, need to be closely monitored," the guideline says.
More Related News
A video on Artist Bhattathiri, a Malayalam calligrapher from Thiruvananthapuram.
T.N. Chief Minister was responding to Prime Minister's social media post
Senior Congress leader Chidambaram's attacks came after the Delhi Police data showed that the national capital recorded a 17% rise in crimes against women in the first six-and-half months of this year.
Imphal The Manipur Government has directed its staff to leave social media groups, which are engaged
Court directs Additional Public Prosecutor to obtain instructions from Greater Chennai Police by August 25
On August 10, 1793, the Louvre Museum opened in Paris and later became the most-visited museum in the world. Here's a quiz on popular museums
Muralidhar K., Deputy Commissioner (Welfare), told The Hindu that the initiative is being taken up as per the new guidelines of the Deendayal Antyodaya Yojana – National Urban Livelihoods Mission (DAY-NULM) where an FSSAI team will train street vendors on the safe parameters to be followed while preparing food
Apart from ordering a probe into the food provided by Firozabad police lines mess, SSP Firozabad Ashish Tiwari also ordered a probe against Constable Manoj Kumar, saying 15 cases were pending against him