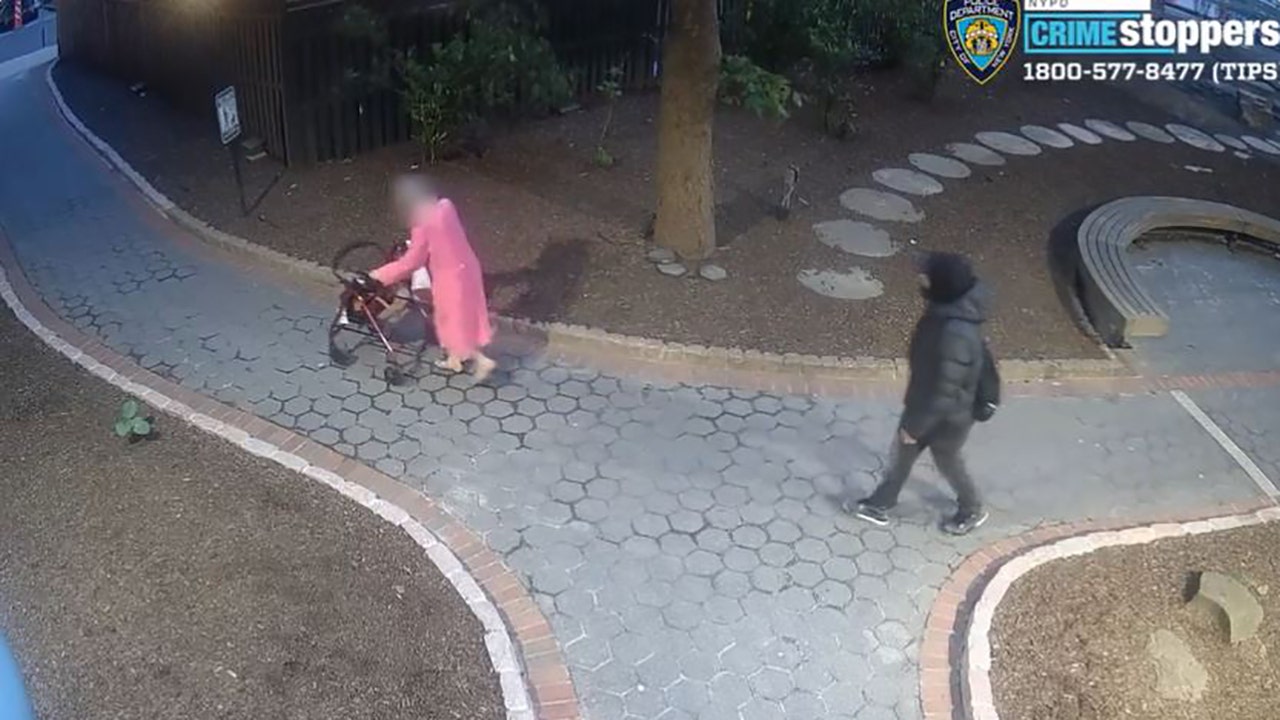 NYPD searching for brazen purse-snatcher who robbed 90-year-old woman in Manhattan
Fox News
Police in New York City are searching for a suspect who was caught on video snatching a 90-year-old woman's purse in the Upper West Side neighborhood of Manhattan.
The incident comes as citywide grand larceny has spiked 51.8% so far this year, with 18,732 cases reported through May 22 compared to 12,344 during the same period last year, according to NYPD statistics.
The New York Police Department released video Monday showing an unknown male walk up behind the older woman as she wheeled her walker. The suspect reaches into the woman's walker and grabs her purse before he jogs away, according to the video.
More Related News
FBI Director Christopher Wray warned that China poses the greatest threat to the economic and national security of not only the United States, but western allies.
Texas Rep. Chip Roy joined "America's Newsroom" to call for Texas to invoke constitutional powers to secure the southern border, which the federal government has refused to do.
A Texas 6-year-old boy drowned during a July Fourth house party almost eight years after a 4-year-old drowned at the same home. The 4-year-old's mother sued the resident, claiming negligence.
Sen. Tommy Tuberville, R-Ala., slams Transportation Secretary Pete Buttigieg for failed energy policies and blaming oil and gas companies for soaring prices.
America's armed forces are facing the worst recruiting crisis and Biden's Pentagon is blaming the economy. But the reality is far more troubling.
A man from Florida is charged with raping a woman near the bar at Walt Disney World Dolphin Resort the night after security had to separate him and his wife after a fight at the hotel.
Democratic Senate candidate Gary Chambers, Jr. criticized President Joe Biden over inflation and accused him of "taking away people's rights" during a radio interview last week.
Former Trump admiinistration White House counsel Pat Cipollone will testify in a private meeting with the House January 6 committee on Friday, Fox News has confirmed.
'Lawrence Jones Cross Country' host said that the American people are seeing Democrats as hypocrites after they campaigned on bringing better tone to government.
Art Del Cueto joined "Fox & Friends First" to explain why Texas should declare an invasion at its border with Mexico, pressing for action from Gov. Greg Abbott.
Richmond Police will hold a press conference after saying they thwarted a plot to carry out a mass shooting in the city on July 4, saying they seized multiple firearms.