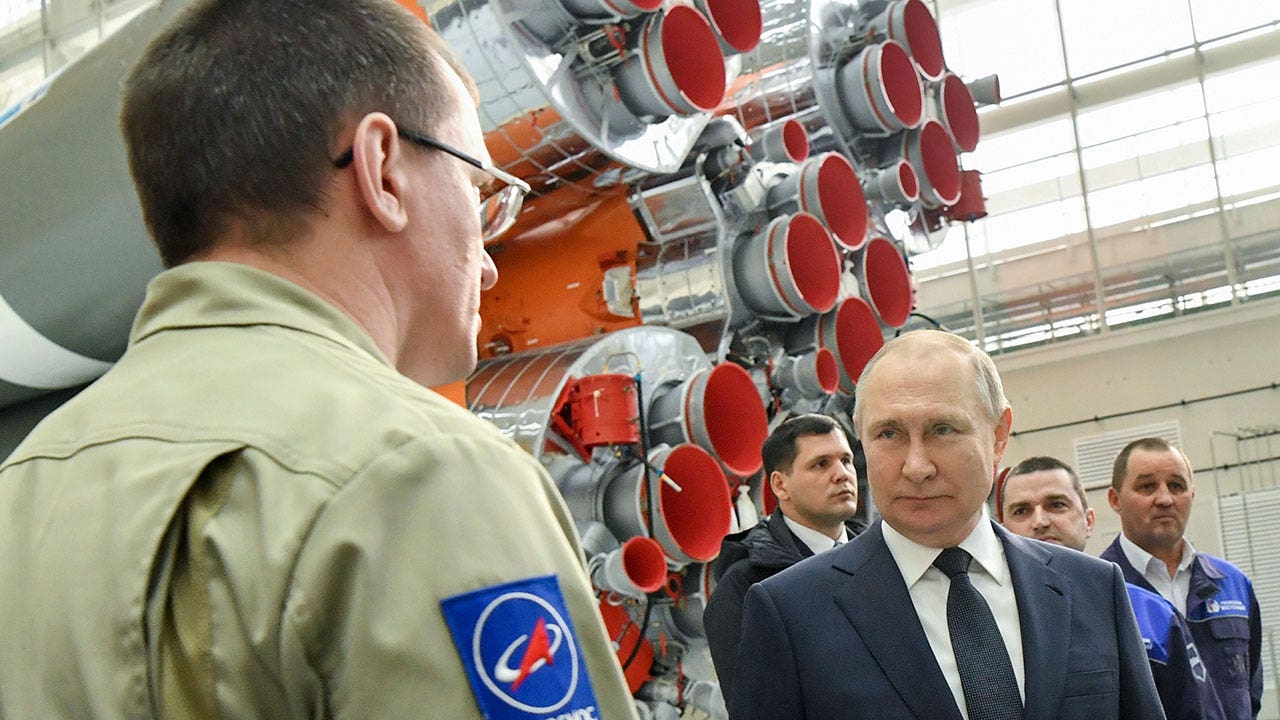 NY Times op-ed warns that 'fantasies of regime change' can lead to war with Russia
Fox News
On Wednesday, The New York Times published an op-ed warning that the United States risks war with Russia if it continues to pursue an expansive strategy in Ukraine.
The op-ed, titled "America and Its Allies Want to Bleed Russia. They Really Shouldn't," cautions that while America's initial actions to provide support to Ukraine, American leaders' willingness to speak in increasingly bold terms about regime change in Russia and "draining" the country poses a risk to American security.
More Related News
A food data expert estimates that even if the war ended tomorrow, the world has only about 10 weeks of supplies to handle the potentially burgeoning crisis.
Ukraine's president Volodymyr Zelenskyy said Russia and Russian President Vladimir Putin should be held financially responsible for their destructive acts during the war in Ukraine. He proposed a deal that would ensure compensation from Russia.
Ozzy Osbourne's oldest daughter, Aimee, survived a Hollywood studio fire, her mother Sharon confirmed on Instagram.
Ukrainian President Volodymyr Zelenskyy say the UN and the International Committee for the Red Cross had to tell Russian President Vladimir Putin to take his corpses.
President Joe Biden and South Korea's leader are consulting on how to check a nuclear threat from North Korea.
The New York Times is taking aim at President Biden for not laying out a clear plan on how the U.S. should handle the global conflict.
While Russia's anti-war movement is underwhelming from a visual perspective to the Western world for which demonstrations mean tens if not hundreds of thousands of marchers on streets, protest sentiment is out there, probably more than anyone knows, and is looking for corners to exist in.
The Russian parliament said Friday that it would consider a bill allowing Russian who are aged 40 and older to sign up for the nation's military. Russia's military has suffered losses in Ukraine.
A fire erupted following an explosion at a marine construction company in southeast Wisconsin, cause of the explosion remains unknown.
Joint Chiefs of Staff Gen. Mark Milley spoke with his Russian counterpart for the first time since Russia launched its war in Ukraine.
Russia's defense ministry on Friday said it will bulk up its military by creating 12 new units along its western borders.