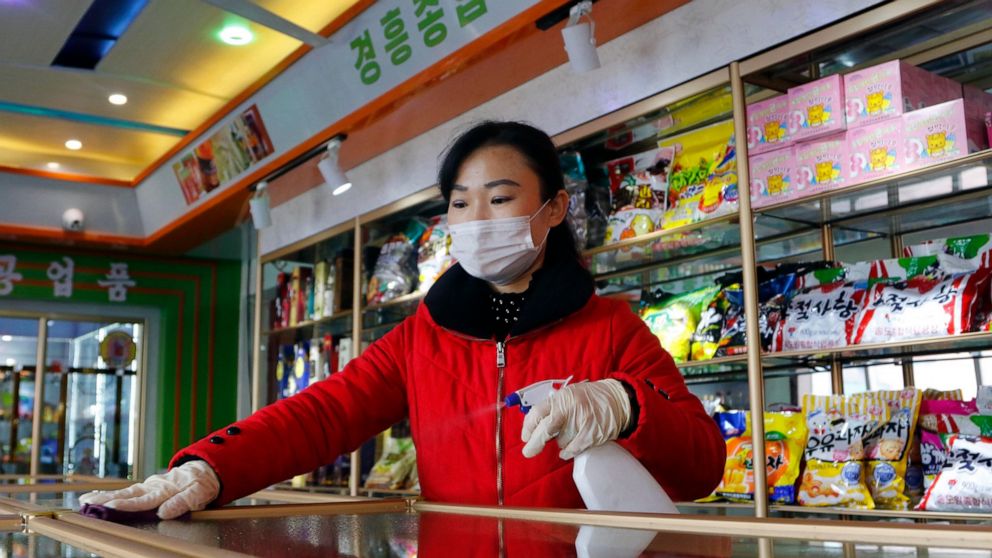 North Korea confirms 21 new deaths as it battles COVID-19
ABC News
North Korea has reported 21 new deaths and 174,440 more people with fever symptoms as the country scrambles to slow the spread of COVID-19 across its unvaccinated population
SEOUL, South Korea -- North Korea on Saturday reported 21 new deaths and 174,440 more people with fever symptoms as the country scrambles to slow the spread of COVID-19 across its unvaccinated population.
The new deaths and cases, which were from Friday, increased total numbers to 27 deaths and 524,440 illnesses amid a rapid spread of fever since late April. North Korea said 243,630 people had recovered and 280,810 remained in quarantine. State media didn't specify how many of the fever cases and deaths were confirmed as COVID-19 infections.
The country imposed what it described as maximum preventive measures on Thursday after confirming its first COVID-19 cases since the start of the pandemic. It had previously held for more than two years to a widely doubted claim of a perfect record keeping out the virus that has spread to nearly every place in the world.
North Korean leader Kim Jong Un during a ruling party Politburo meeting on Saturday described the outbreak as a historically "great upheaval" and called for unity between the government and people to stabilize the outbreak as quickly as possible.
More Related News
Officials had previously reported that the deaths of five other children were also under investigation in connection to the hepatitis cases.
Oklahoma is only days from enacting the toughest U.S. state ban on abortion and providers are preparing to stop terminating pregnancies
Although more than 90% of seniors have been fully vaccinated, a third of them have yet to receive their first booster, CDC urges 2nd booster for older Americans.
Officials are planning to roll out an updated vaccine this fall and winter.
The Group of Seven wealthy democracies has announced plans to strengthen epidemiological early-warning systems to detect infectious diseases with pandemic potential
North Korea says that nearly 10% of its 26 million people have fallen ill and 65 people have died amid its first COVID-19 outbreak
European and American health authorities have identified a number of cases of monkeypox this week, a surprising outbreak of an illness that has previously been limited mostly to central and western Africa
A new study says cancer deaths rates have steadily declined among Black people but remain higher than in other racial and ethnic groups
Twenty years after a spate of deaths at a rural Missouri hospital, a former worker has been charged with murder
The Food and Drug Administration's commissioner is facing congressional lawmakers for the first time over the national shortage of baby formula
The World Health Organization has granted an emergency use authorization for the coronavirus vaccine made by China's CanSino Biologics